The New Product of the Industrial Revolution - Handheld Laser Marking Machine, Improve Efficiency!
2023-09-28source:access:190
In modern society, with the continuous development and advancement of science and technology, people pay more and more attention to work efficiency. Especially in the field of outdoor work, improving work efficiency and accuracy has become the key. Traditional marking methods often have limitations, and the advent of handheld laser marking tools has brought a new solution to outdoor operations. Entering daily life, the revolutionary transformation from industrialization to tooling breaks the limitations of traditional marking, and the laser marking industry welcomes a new revolutionary product——handheld laser coder.
Handheld laser coding machines have the following advantages in outdoor operations:
1.Mobility: Because the handheld laser marking machine is small, lightweight and easy to operate, operators can carry it and perform marking operations anytime and anywhere, making it convenient for outdoor operations.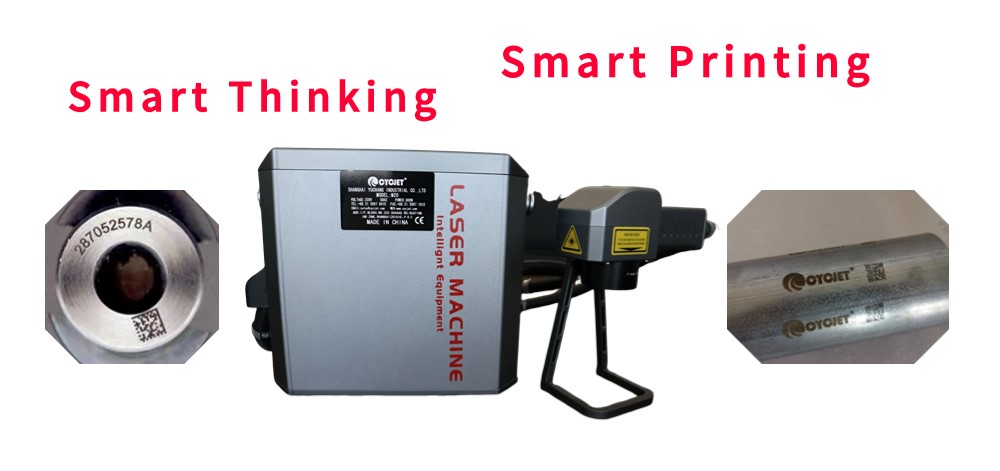 2. Flexibility: The handheld laser marking machine can adapt to the marking needs of different materials, different shapes and different sizes. Whether it is a large workpiece or an irregularly shaped object, it can be accurately marked through the flexible adjustment and positioning of the handheld laser marking machine.
3. High speed: Hand marking machines are usually equipped with high-power lasers with fast marking speed and high-speed capabilities. In outdoor operations, marking tasks can be completed quickly and production efficiency can be improved.
4. Anti-pollution ability: There may be pollutants, dust and other factors in the outdoor environment, hand coding machines usually have good sealing performance and protective design, which can prevent the impact of the external environment on the equipment and ensure stable marking results.
5. Durability: Handheld laser marking machines are usually made of high-quality materials, have high durability and stability, and can withstand different climate and environmental requirements in outdoor operations.
To sum up, the mini handheld laser marker has the advantages of mobility, flexibility, high speed, anti-pollution ability and durability in outdoor operations, this makes it ideal for accurate, high-speed marking in outdoor environments.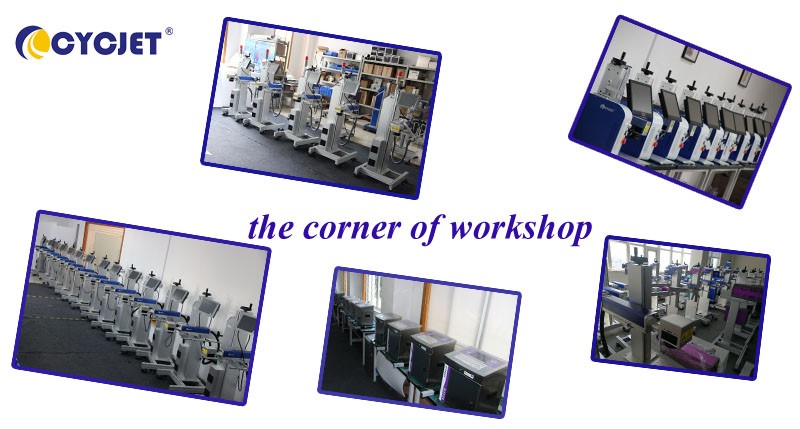 CYCJET is the brand name of Yuchang Industrial Company Limited. As a manufacturer, CYCJET have more than 19 years of experience for R& D different types of handheld inkjet printing solution, Laser printing solution, and portable marking solution, High Resolution Printing solution in Shanghai China.
Contact Person: David Guo
Telephone: +86-21-59970419 ext 8008
MOB:+86-139 1763 1707
Email: sales@cycjet.com
Web: https://cycjet.com/
Reference Video: https://youtube.com/shorts/2QaOtuiR40w
Facebook: https://www.facebook.com/100064098422560/videos/834054884832902https://www.facebook.com/100064098422560/videos/834054884832902
Tiktok: https://www.tiktok.com/@cycjetlasermarker/video/7277470519291661614
Linkedin: https://www.linkedin.com/feed/update/urn:li:activity:7110073830684979200
Alibaba:
https://www.alibaba.com/product-detail/CYCJET-M20-Portable-Handheld-Laser-Marking_1600537293721.html?spm=a2700.shop_plser.41413.3.1b5b379fp1cCHO
Made-in-China:
https://cycjetlaser.en.made-in-china.com/product/YjfJpzcrquVk/China-Cycjet-M20-Industrial-Handheld-Laser-Marking-Machine-for-Car-Tire.html
Keywords :
Handheld laser marking machine