The Marking Advantages of Portable Laser Marking Machine in the Industry
2022-09-09source:access:258
Portable laser marking machine, also known as small laser marking machine, has a large working range, has no geographical limitations, can be carried with the car, is convenient and easy to operate, and has strong practicability. The portable laser marking machine can laser engrave clear commodity LOGO, text, patterns, numbers, barcodes and other information on various products. Its operation is simple, and the difference from the desktop laser coding machine is that the portable laser printers is more suitable for enterprises that do not require high production speed or mark small batches of products.
Features of portable laser marking equipment:
1. The biggest advantage of the portable laser marking machine is that it is free of installation, convenient and fast, and can be directly connected to the computer on the desktop.
2. Low cost, small size, easy to carry, and can be used for multiple purposes in one machine, with high precision marking effect, high definition, stable performance, long laser life, low power consumption and low cost.
3. Lightweight and practical, compared with other standard desktop laser printers, the portable laser marking machine is more flexible to use and more convenient to hold, which can ensure that the marked fonts are clear, uniform and beautiful.
4. The operation of the whole machine is simple, it can be operated by hand, and it is convenient to carry.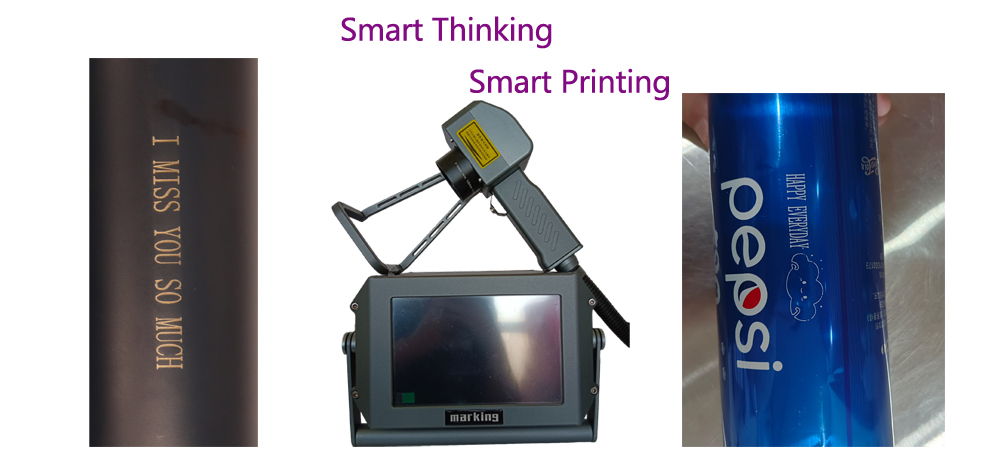 Portable laser marking machine is smaller in size than standard desktop laser marking machine, more convenient to carry, and can carry out precise laser marking on products anytime, anywhere. At the same time, because of its small size and easy to operate, it can also be called a handheld laser coding machine.
Shanghai Yuchang optical fiber portable laser marking machine is a high-tech product with a new type of optical, mechanical and electrical integration technology and design scheme. It is a product with a small and portable appearance, high performance and high precision. It has and all-English interface display, supports printers and scanners, and is compatible with TIF international standard font library and BMP and JPG files. It is not only easy to operate, but also has standardized fonts and is easy to learn and easy to use, has no consumables, low depreciation costs, long-term operation without failure, maintenance-free, and can fully meet the needs of continuous work in industrialization.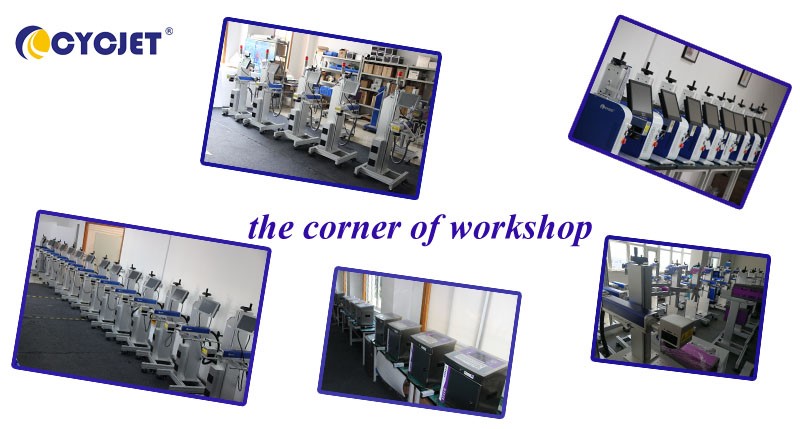 CYCJET is the brand name of Yuchang Industrial Company Limited. As a manufacturer, CYCJET have more than 16 years of experience for R& D different types of handheld inkjet printing solution, Laser printing solution, and portable marking solution, High Resolution Printing solution in Shanghai China.
Contact Person: David Guo
Telephone: +86-21-59970419 ext 8008
MOB:+86-139 1763 1707
Email: sales@cycjet.com
Keywords :
Handheld laser marking machine
Working video:
https://youtube.com/shorts/pUJKIEVCc34
https://youtube.com/shorts/bN-EuG6rTbo
https://youtube.com/shorts/KF_8yEnLtZs