The Application of Laser Marking Machines in Pharmaceutical Companies Improves Production Efficiency and Brand Image
2023-10-12source:access:141
In the modern pharmaceutical industry, efficient and error-free product traceability and identification are becoming increasingly important. In order to meet the pharmaceutical industry's strict requirements for product safety and quality control, pharmaceutical companies need an efficient and reliable product identification method. Traditional laser coding machines have problems such as marks that are easily blurred and easily tampered with, and the production line has long downtime.
The laser marking machine can solve these problems. Laser coding technology uses high-energy laser beams to mark products directly on the surface. It does not require any ink or pigment and therefore does not produce harmful substances. At the same time, laser coding marks are clear, durable, and difficult to be worn or tampered with, which greatly improves the accuracy and trust of product traceability.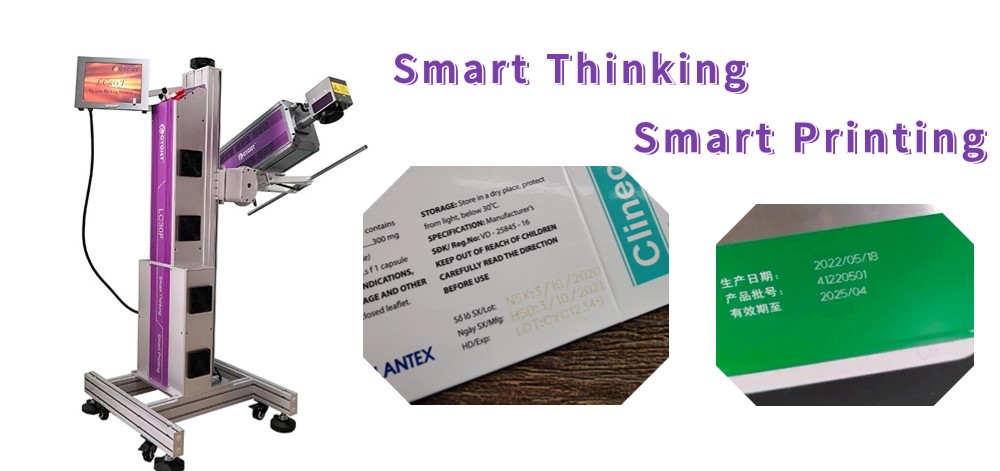 In addition to the reliability of product identification, laser coding solutions for pharmaceutical companies also enable efficient production line operations. Laser coding equipment can be seamlessly connected with the production line to achieve automated and high-speed coding. Compared with traditional coding methods, laser marking machines do not need to stop for marking, which greatly improves production efficiency. In addition, CO2 laser marking machines can implement a variety of marking modes, such as barcodes, QR codes, text, graphics, etc., to meet the labeling needs of pharmaceutical companies for different products.
Not only that, laser coding solutions for pharmaceutical companies can also enhance the company's brand image. Laser coding technology presents a high-end and sophisticated image in product identification, making the product more professional and technological. Exquisite laser markings can not only attract consumers' attention and enhance the aesthetics of products, but also enhance brand awareness and loyalty. By using laser marking machines, pharmaceutical companies can fully demonstrate the high quality and reliability of their products and establish their leading position in the industry.
In the context of increasingly fierce market competition, pharmaceutical companies need to enhance their competitiveness through technological innovation. Laser coding solutions for pharmaceutical companies have become the best choice for many companies due to their excellent performance and effects. CO2 laser printers bring more opportunities and challenges to pharmaceutical companies by improving the reliability of product identification, production efficiency and brand image. In the future, with the further development of technology, laser coding solutions for pharmaceutical companies will bring more innovations and breakthroughs to the industry.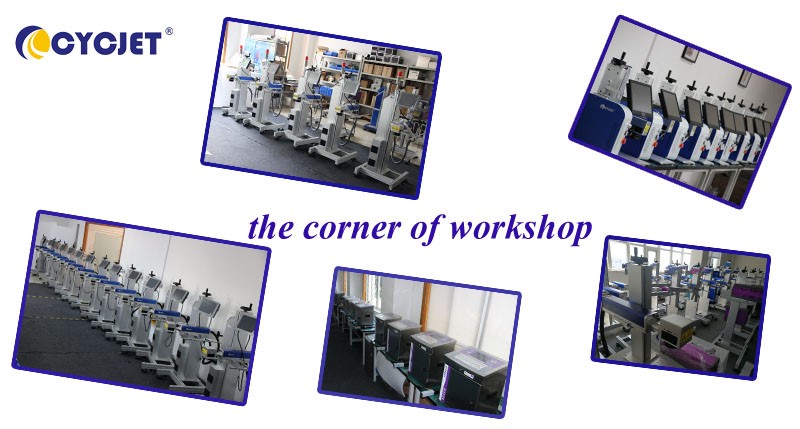 CYCJET is the brand name of Yuchang Industrial Company Limited. As a manufacturer, CYCJET have more than 19 years of experience for R& D different types of handheld inkjet printing solution, Laser printing solution, and portable marking solution, High Resolution Printing solution in Shanghai China.
Contact Person: David Guo
Telephone: +86-21-59970419 ext 8008
MOB:+86-139 1763 1707
Email: sales@cycjet.com
Web: https://cycjet.com/
Reference Video: https://www.youtube.com/watch?v=sRp_kJOp3IE
Facebook: https://www.facebook.com/100064098422560/videos/826499158535395
Linkedin: https://www.linkedin.com/feed/update/urn:li:activity:6986529551359098880
Alibaba:
https://www.alibaba.com/product-detail/CYCJET-LC30F-CO2-Flying-Laser-Marking_62094127408.html?spm=a2700.shop_plser.41413.3.1b5b379fQcBxWL
Made-in-China:
https://cycjetlaser.en.made-in-china.com/product/lKWEwxIdXmpX/China-High-Efficiency-Cycjet-CO2-Fly-Laser-Coding-Machine-for-Cosmetic-Box.html
Keywords :