The Application of High-resolution Inkjet Printers in the Galvanized Sheet Industry Improves Product Labeling Quality
2023-11-16source:access:45
As a common metal material, galvanized sheet is widely used in construction, automobile manufacturing, electrical equipment and other industries. Product identification is of great significance in the galvanized sheet industry. It can not only help companies ensure product quality, but also improve product image and market competitiveness. As a modern marking equipment, high-resolution inkjet printers have become indispensable marking equipment in the galvanized sheet industry due to their high precision and high efficiency.
UV inkjet printers use advanced inkjet technology to achieve high-precision marking effects. It has the advantages of fast printing speed, clear writing and strong durability, and can meet the high requirements of the galvanized sheet industry for product identification. At the same time, the inkjet printer can flexibly adjust the marking content and format as needed, provide a variety of marking solutions, and adapt to the production of galvanized sheets with different specifications and requirements.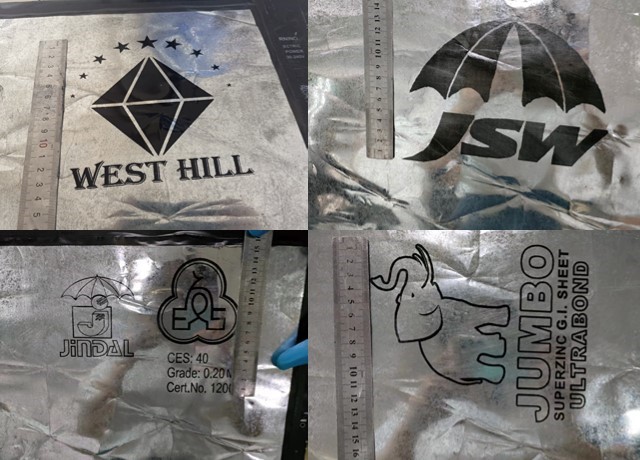 Product labeling in the galvanized sheet industry usually needs to be carried out during the production process. If traditional manual labeling or simple printing equipment is used, problems such as labeling errors and time-consuming processes are prone to occur. The high-resolution inkjet printer can realize automated marking, greatly save marking time, and improve the accuracy and consistency of marking, thus optimizing the production process.
In addition, the industrial inkjet printerhas high printing speed and fast switching function, which can realize rapid continuous printing and adapt to the needs of high-speed production lines. Compared with traditional manual marking, inkjet printers can significantly shorten marking time and improve production efficiency. In addition, the inkjet printer can also be integrated with other automation equipment to realize automated control of the entire production process.
High-resolution inkjet printers use inkjet technology in the marking process and do not require the use of traditional marking materials, such as ink, paint, etc. This effectively reduces labeling costs and reduces environmental pollution. The inkjet printer can also adjust the logo content and format as needed, avoiding the cost of production and replacement of printing plates, further reducing production costs.
Online inkjet printerscan print corporate brand logos and contact information on galvanized sheets. Clear and exquisite logos on products can help enhance a company's brand image and enhance consumers' trust in products. At the same time, high-quality product identification can also improve product recognition and enhance the competitiveness of enterprises in the market.
In summary, the application of large character inkjet printers in the galvanized sheet industry not only improves the quality of product identification, but also brings more efficient production efficiency and better market competitiveness to enterprises. With the continuous advancement of technology and the in-depth promotion of applications, it is believed that high-resolution and high-resolution inkjet printers will play a greater role in the future and make greater contributions to the development of the galvanized sheet industry.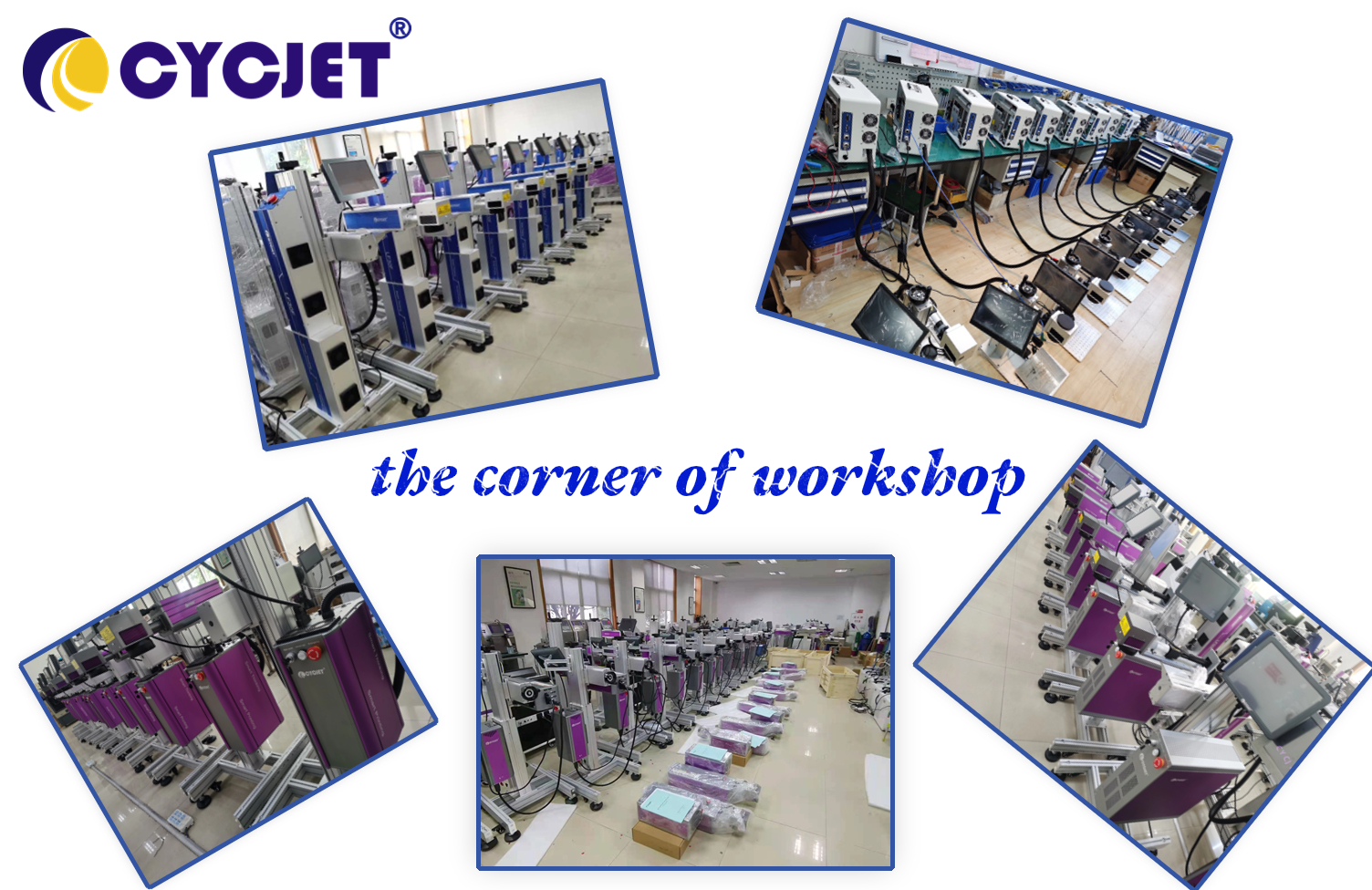 CYCJET is the brand name of Yuchang Industrial Company Limited. As a manufacturer, CYCJET have more than 19 years of experience for R& D different types of handheld inkjet printing solution, Laser printing solution, and portable marking solution, High Resolution Printing solution in Shanghai China.
Contact Person: David Guo
Telephone: +86-21-59970419 ext 8008
MOB:+86-139 1763 1707
Email: sales@cycjet.com
Web: https://cycjet.com/
Reference Video: https://youtube.com/shorts/OP987a-6GbQ
Facebook: https://www.facebook.com/watch/?v=235740125804771
Tiktok: http://www.tiktok.com/t/ZPRv878Fd/
Linkedin: https://www.linkedin.com/feed/update/urn:li:activity:7060490643051081728
Alibaba:
https://www.alibaba.com/product-detail/CYCJET-C742UV-large-character-online-inkjet_1600693725122.html?spm=a2747.manage.0.0.604471d2B5arfc
Made-in-China:
https://cycjetlaser.en.made-in-china.com/product/NwlTsWdPMOpx/China-Cycjet-C702iuv-Galvanized-Steel-Sheet-Coding-Inkjet-Printer-System.html
Keywords :
High-resolution inkjet printer