Technical Application of Laser Marking Machine on Hardware Accessories
2023-07-07source:access:146
The assembly line production of hardware accessories has always occupied a large market share in my country's market. Especially in recent years, my country's foreign trade has gradually expanded, which has led to a rapid increase in the demand for hardware accessories. At the same time, my country is also a big manufacturing country, and manufacturing technology is developing rapidly. However, laser coding machines are more and more widely used in hardware accessories.
The various marking methods of hardware accessories have their own marking characteristics and the range of materials suitable for marking. The outstanding performance and quality of laser marking machines have continuously expanded their influence in the production process of hardware accessories; The laser marking printer has high electro-optical conversion efficiency, small size, good output beam quality, high reliability, and long operating life, it can satisfy a large amount of data and graphics we want to be marked on very small hardware accessories.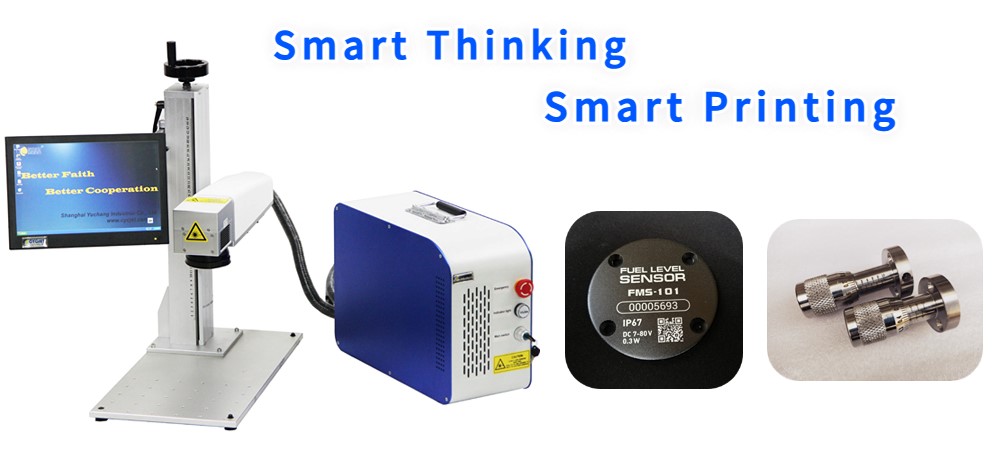 In addition, the laser marking machine can also mark various characters, serial numbers, product numbers, barcodes, QR codes, production dates, etc. on hardware accessories. The text and graphics after laser marking are not only clear and fine, but also cannot be erased or modified, which is very beneficial for product quality and channel tracking, and can effectively prevent the sale of expired products and anti-counterfeiting.
The hardware accessories engraved by the fiber laser marking machine have fine patterns, and the marks are durable, beautiful and clear; compared with the traditional embossing or jet marking methods, it has better functional advantages so that the laser marking machine has a broader market at home and abroad.
In the production process, manufacturers will choose the appropriate marking method according to their specific production needs; however, the flying laser marking machine is easy to install, and even a large-scale and complex assembly line can ensure smooth production; At the same time, the laser marking machine can not only meet the different production needs of hardware accessories, but also its performance is stable and reliable; it can meet the production needs of manufacturers in all aspects, so as to expand the application range of laser marking machines.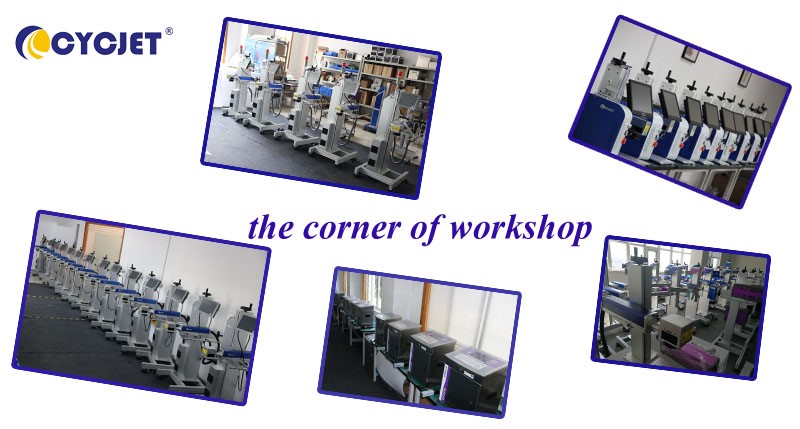 CYCJET is the brand name of Yuchang Industrial Company Limited. As a manufacturer, CYCJET have more than 19 years of experience for R& D different types of handheld inkjet printing solution, Laser printing solution, and portable marking solution, High Resolution Printing solution in Shanghai China.
Contact Person: David Guo
Telephone: +86-21-59970419 ext 8008
MOB:+86-139 1763 1707
Email: sales@cycjet.com
Web: https://cycjet.com/
Reference Video: https://youtu.be/B83rm_e7CZ8
Facebook: https://www.facebook.com/100064098422560/videos/1799130023818781
Tiktok: https://www.tiktok.com/t/ZTR7Qdtyn/
Linkedin:https://www.linkedin.com/feed/update/urn:li:activity:6993870550787923968
Alibaba:
https://www.alibaba.com/product-detail/CYCJET-LF20-Fiber-Laser-Coding-Machine_60447265208.html?spm=a2700.shop_plser.41413.3.1b5b379fHOhvdm
Made-in-China:
https://cycjetlaser.en.made-in-china.com/product/GSxngaLVucrq/China-Cycjet-Portable-Fly-Fiber-Laser-Marking-Machine.html
Keywords :
High-speed laser marking machine