Talking About the Processing Application of Handheld Laser Marking Machine in Automobile Tire Industry
2022-06-23source:access:1168
Laser marking machine processing is a marking method that uses a high-energy-density laser to locally print the workpiece and then leaves a permanent mark. It does not need to touch the surface of the processed item, so it can mark the surface of any special-shaped item, and the product will not deform. This is undoubtedly a good choice for the car tire industry that pursues efficiency and quality.
The sizes, styles and models of car tires are all different. How to distinguish, identify and manage such different tires requires identification information on their surface markings, which are randomly combined with numbers and letters. After that, it can be seen at a glance which car the tire is used on by scanning. Once damage or other problems are found, they can be disassembled and repaired immediately to prevent the problem tires from driving on the road, thereby ensuring the safety of drivers.
Compared with the inefficiency and high loss of traditional tool scoring, the disadvantages of causing damage to tires, and the fact that paper barcodes are prone to counterfeit and shoddy products, on the contrary, handhled laser coding machines rely on the insurmountable advantages of traditional processing methods - marking fast speed, high efficiency, good effect, various marking contents, no matter characters, numbers, or two-dimensional codes, LOGO can be printed, which makes laser marking occupy a place in the tire field.
In addition, the words marked by the laser marking machine are clearer and more durable. Due to the increase of production time, the production efficiency of workers is reduced, but the laser marking machine is a mechanical operation with high efficiency and stability, and the product error rate is low. In the current automobile manufacturing industry and tire processing industry, we can see laser applications everywhere. It can be said that the current laser marking technology is changing the current automobile manufacturing industry everywhere. Moreover, the laser marking machine has bloomed its unique brilliance in the automobile tire industry, and has increasingly become the processing equipment purchased by major manufacturers. In the future, laser engraving machines will develop in a diversified direction.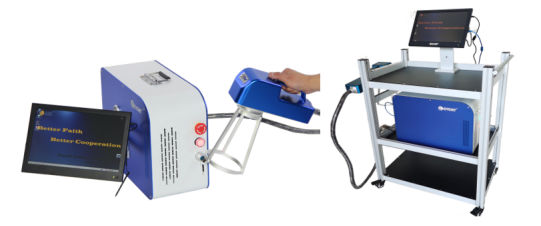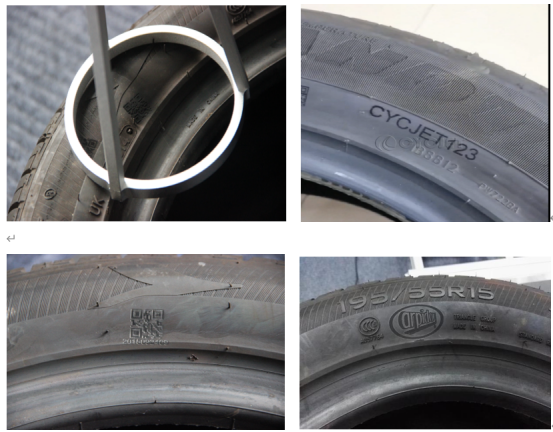 CYCJET is the brand name of Yuchang Industrial Company Limited. As a manufacturer, CYCJET have more than 16 years of experience for R& D different types of handheld inkjet printing solution, Laser printing solution, and portable marking solution, High Resolution Printing solution in Shanghai China.

Contact Person: David Guo
Telephone: +86-21-59970419 ext 8008
MOB:+86-139 1763 1707
Email: sales@cycjet.com
Reference working video: