Qrcode inkjet printer, your blocker of the anti-counterfeiting
2019-08-28source:access:3097
Anti-counterfeiting is concerned by the consumers more and more. With the developing of the QR code printer, the anti-counterfeiting is more and more easy for the consumers. Scanning the QR code on the product package with a mobile phone can not only query the specific production information of the product, but also trace the source of the product. It can be said that the QR code printer makes us reduce the chance of products being counterfeited.
Each product will have a separate identity, which to a large extent facilitates the consumer to identify whether the product is genuine. The QRcode printer can converte the data that is from the cusomer's anti-counterfeiting system into a single anti-counterfeit QRcode, and then directly print on the product, thereby achieving the purpose of anti-counterfeiting and traceability.
The anti-counterfeiting of the QRcode cannot be separated from the supporting marking equipment such as the industrial inkjet printer. In the process of code tracing, according to the effect needs, the QR code printer will be used to adapt to the project items of all on-site production line assignment. It can be said that in the complex and variable code-setting environment, the QR code printer can be easily faced, perfect for solving the problem of the QR code on the label.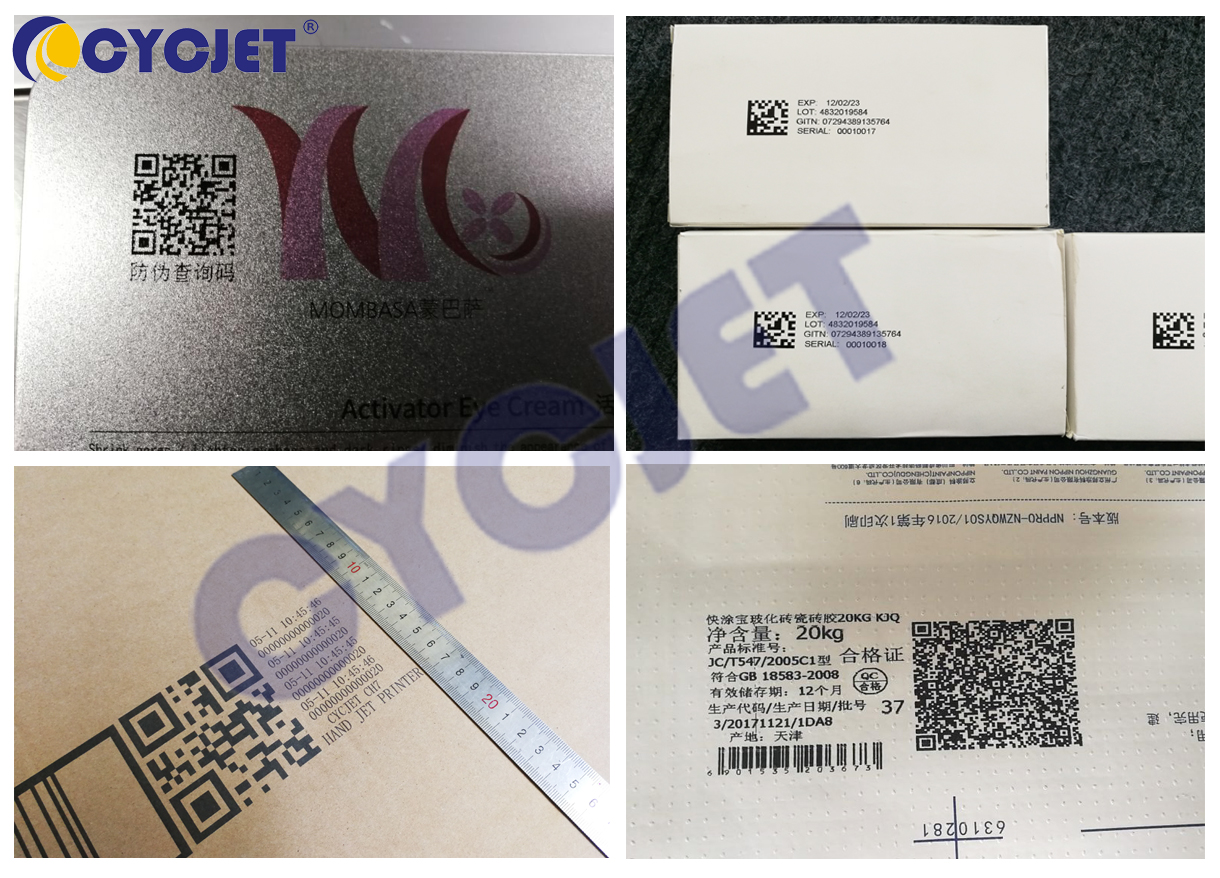 Nowadays, the label QR code printer is widely used, and it has also received extensive attention from various companies. In the anti-counterfeiting technology, it can be said that the QR code printer is an "expert" in this field. If you have a need for code, you may wish to understand the functionality of the CYCJET QR code printers.