Protect Drug Information - Laser Marking Machine Adds Lock to Drug Safety
2023-11-02source:access:115
The pharmaceutical industry is an area closely connected with people's life safety, and it is very important to ensure the quality and safety of pharmaceuticals. The application of laser marking machines in pharmaceutical companies provides an effective solution for drug quality traceability and anti-counterfeiting.
一、Application scenarios of laser coding technology in pharmaceutical companies
CO2 laser marking machinesfor pharmaceutical companies have a wide range of application scenarios in the pharmaceutical industry, covering all aspects of pharmaceutical production, circulation and use, providing reliable and efficient marking solutions for various needs.
1.Product identification and traceability: Laser coding is used to mark pharmaceutical products with unique identification numbers, such as serial numbers, batch numbers or expiration dates.
2. Tamper-proof packaging: Use fly laser marking machines to create tamper-proof features on pharmaceutical packaging. It enables precise and permanent marking on materials such as blister packs, labels or cartons, making it easier to detect any unauthorized opening or tampering attempts.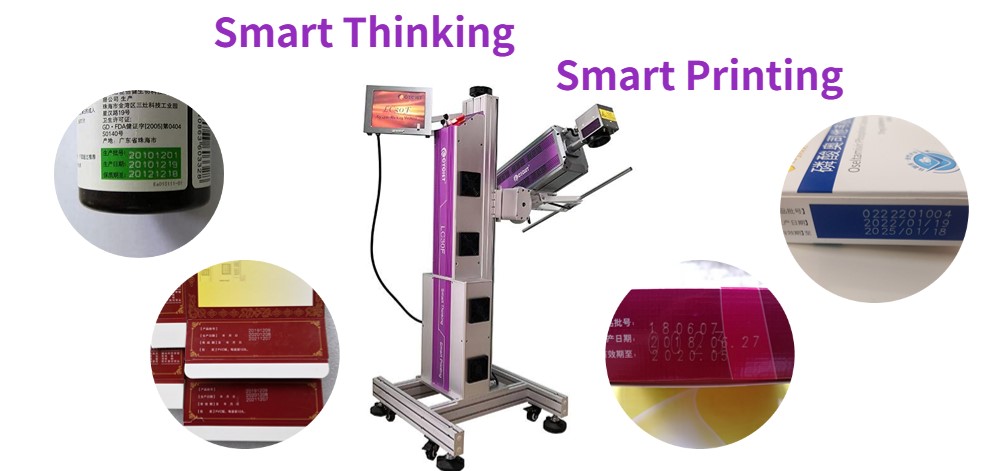 3. Barcode and QR code printing: Laser coding machines can mark barcodes and QR codes on pharmaceutical packaging with high quality. These codes help automate scanning and data capture, improve inventory control, reduce errors, and streamline logistics and distribution processes.
二、Advantages of laser coding technology for pharmaceutical companies
1. Efficient and reliable: Laser marking machines can achieve fast and stable marking effects, ensuring that the information on pharmaceutical packaging is accurate and clear. Compared with traditional coding methods, laser coding technology can greatly improve production efficiency and product quality.
2. Strong anti-counterfeiting: Laser marking machines can achieve high-precision graphics, text and other marks on pharmaceutical packaging, which are difficult to be imitated and tampered with. This provides an effective anti-counterfeiting method for the pharmaceutical industry and ensures the authenticity and safety of drugs.
3. Strong adaptability: The laser marking equipment can be applied to pharmaceutical packaging of different materials and shapes, such as bottles, boxes, bags, etc. Moreover, laser marking will not cause damage to pharmaceutical packaging materials, ensuring the integrity and shelf life of pharmaceuticals.
CO2 laser marking machines provide pharmaceutical companies with reliable and versatile product identification, traceability, anti-counterfeiting measures, regulatory compliance and high-speed production solutions. It ensures accurate and permanent marking on a variety of packaging materials, helping to improve safety, efficiency and compliance in the pharmaceutical supply chain.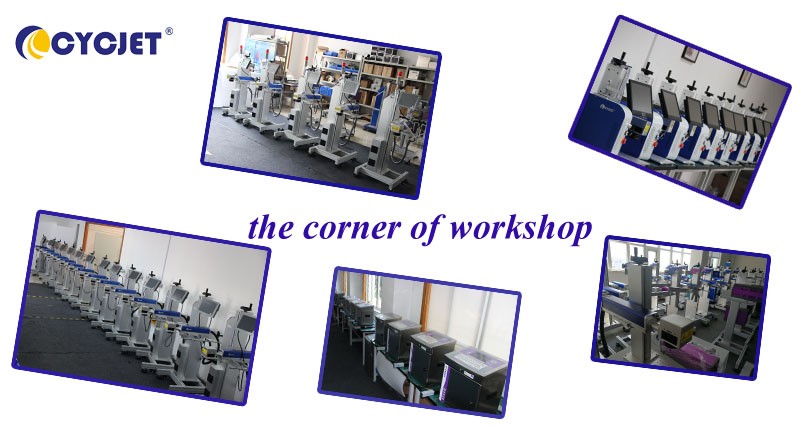 CYCJET is the brand name of Yuchang Industrial Company Limited. As a manufacturer, CYCJET have more than 19 years of experience for R& D different types of handheld inkjet printing solution, Laser printing solution, and portable marking solution, High Resolution Printing solution in Shanghai China.
Contact Person: David Guo
Telephone: +86-21-59970419 ext 8008
MOB:+86-139 1763 1707
Email: sales@cycjet.com
Web: https://cycjet.com/
Reference Video: https://www.youtube.com/watch?v=sRp_kJOp3IE
Facebook: https://www.facebook.com/watch/?v=826499158535395
Tiktok: https://www.tiktok.com/t/ZTRnoREYu/
Linkedin: https://www.linkedin.com/feed/update/urn:li:activity:6986529551359098880https://www.linkedin.com/feed/update/urn:li:activity:6986529551359098880
Alibaba:
https://www.alibaba.com/product-detail/CYCJET-LC30F-CO2-Flying-Laser-Marking_62094127408.html?spm=a2700.shop_plser.41413.3.1b5b379fQcBxWL
Made-in-China:
https://cycjetlaser.en.made-in-china.com/product/lKWEwxIdXmpX/China-High-Efficiency-Cycjet-CO2-Fly-Laser-Coding-Machine-for-Cosmetic-Box.html
Keywords :