Portable Handheld Laser Maker for Easy Marking, Making your Tires Look Brand New
2023-09-01source:access:54
Handheld laser marking machine is a small and portable device widely used in various industries. It uses laser technology to mark text, patterns, etc. on the surface of different materials, and has the characteristics of high efficiency, precision, and durability. The handheld laser marking machine is not only easy to carry, but also can adapt to various complex working environments, especially in the tire and auto machinery industry.
The advantages of marking on tires with a portable handheld laser machine are:
1.High precision: Handheld laser coding machines can provide high-precision and accurate marking. They create detailed and intricate markings on the tire surface with excellent clarity and legibility, ensuring information remains readable throughout the life of the tire.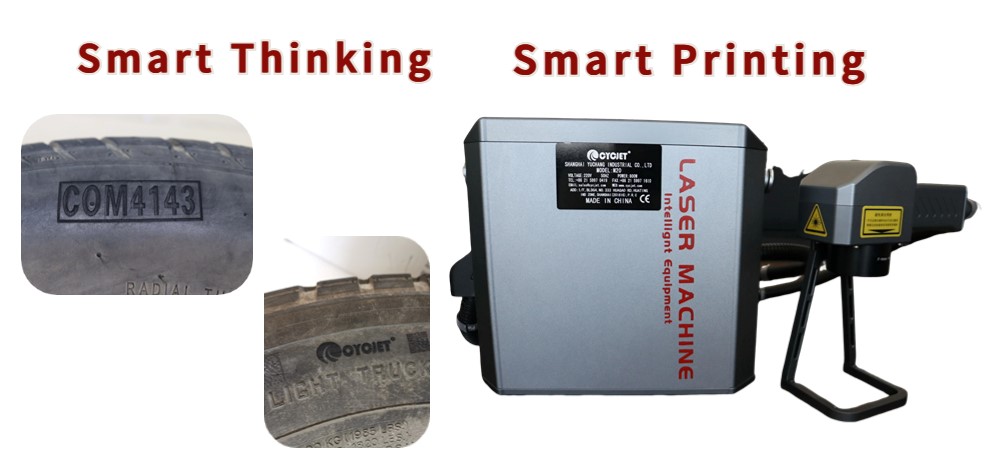 2. Permanent marking: Laser marking on tires is permanent and resistant to abrasion, weather and chemicals. Unlike other marking methods such as stickers or ink printing, laser marking will not fade or become illegible over time, ensuring long-lasting identification and traceability.
3. Non-contact process: Laser marking is a non-contact process, which means that there is no physical contact or impact on the tire surface during the marking process. This eliminates the risk of tire damage and ensures consistent quality.
4. Customization and branding: Hand marking machines can easily achieve customization and branding options. Tire manufacturers can inscribe their logos, brand names and other unique identifiers directly on tire sidewalls, enhancing brand recognition and market differentiation.
5. Environmentally friendly: Laser marking is an environmentally friendly marking method as it does not involve the use of inks, solvents or chemicals. It produces the least amount of waste and has a lower environmental impact than traditional marking techniques.
Overall, the application of handheld laser marking machines on tires provides precise, permanent, and customizable marking solutions that meet the requirements of the tire industry. It offers numerous advantages in terms of product identification, branding, traceability and efficiency, making it an invaluable tool for tire manufacturers and other stakeholders in the industry.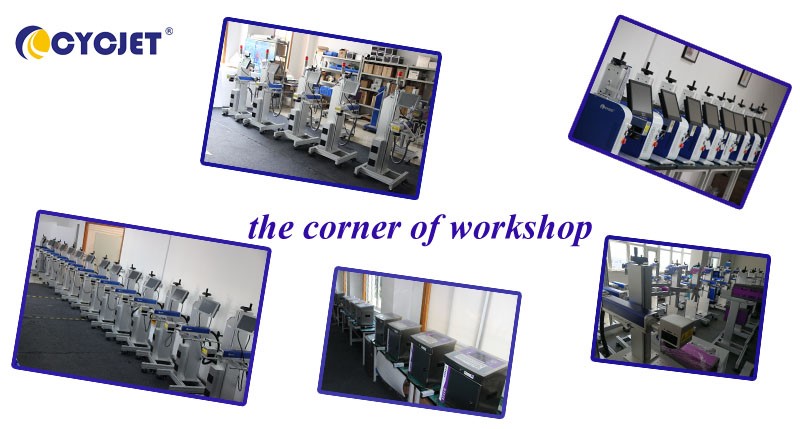 CYCJET is the brand name of Yuchang Industrial Company Limited. As a manufacturer, CYCJET have more than 19 years of experience for R& D different types of handheld inkjet printing solution, Laser printing solution, and portable marking solution, High Resolution Printing solution in Shanghai China.
Contact Person: David Guo
Telephone: +86-21-59970419 ext 8008
MOB:+86-139 1763 1707
Email: sales@cycjet.com
Web: https://cycjet.com/
Reference Video: https://youtube.com/shorts/AOdHRGzrthU
Facebook: https://www.facebook.com/100064098422560/videos/183064421413752
Tiktok: https://www.tiktok.com/t/ZT8dvdNcs/
Linkedin: https://www.linkedin.com/feed/update/urn:li:activity:7084358161251373056
Alibaba:
https://www.alibaba.com/product-detail/CYCJET-M20-Portable-Handheld-Laser-Marking_1600537293721.html?spm=a2700.shop_plser.41413.3.1b5b379fp1cCHO
Made-in-China:
https://cycjetlaser.en.made-in-china.com/product/YjfJpzcrquVk/China-Cycjet-M20-Industrial-Handheld-Laser-Marking-Machine-for-Car-Tire.html
Keywords :
Handheld laser marking machine