New Product Release! CYCJET M Series Wheel Handheld Portable Laser Machine
2022-12-05source:access:144
CYCJET M Series laser marking equipment requires almost no maintenance, and the economical marking method without consumables will save tens of thousands of customers more than one million yuan in production costs every year, and at the same time escort many customers' brand anti-counterfeiting and product safety traceability.
Relying on nearly 12 years of marking technology and innovative exploration, CYCJET has newly optimized lenses, galvanometers and light spots, and the new transformed M Series can meet the diverse application requirements of customers. Let's take a look at the hardcore black technologies of the M Series!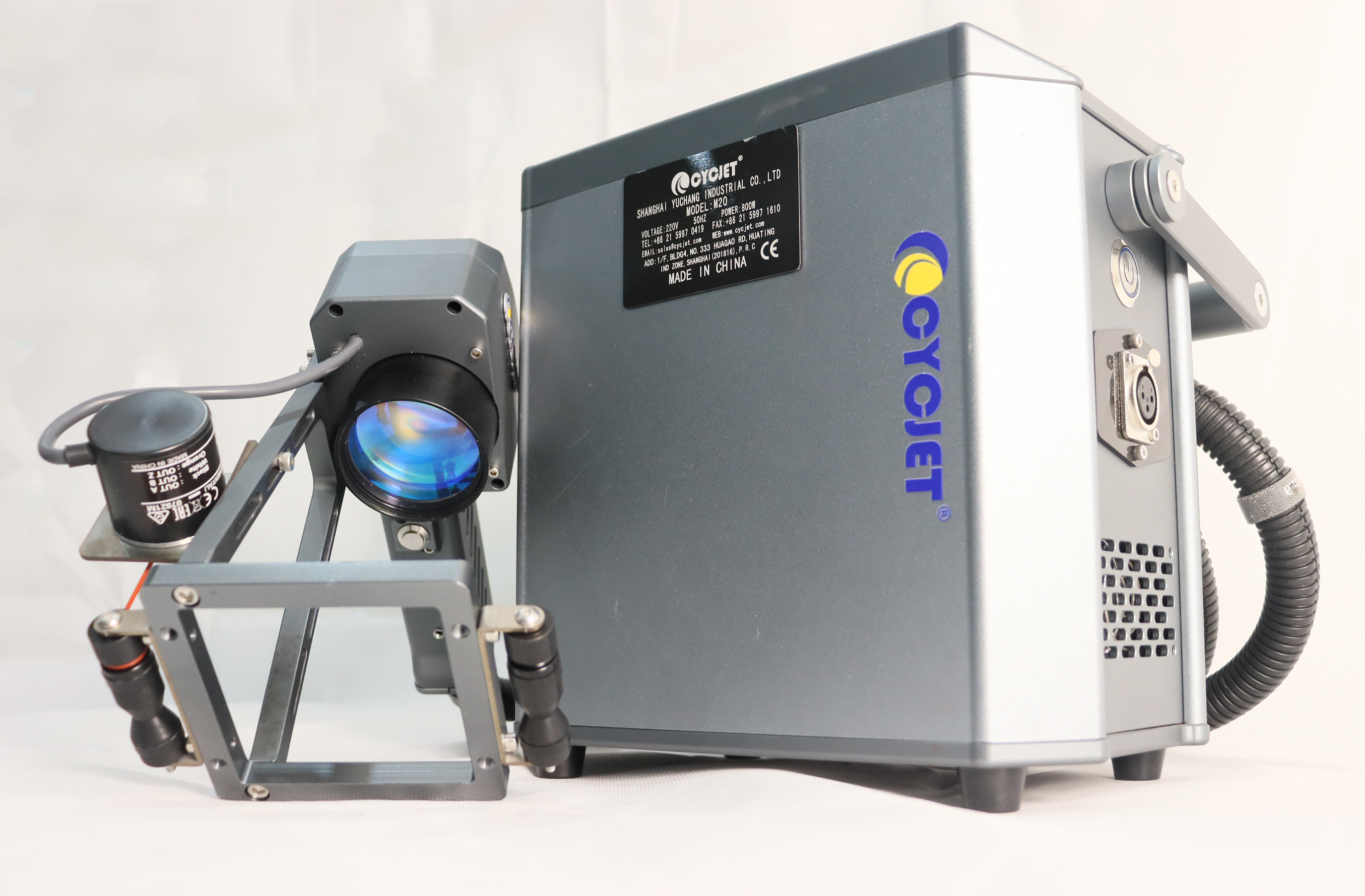 1. Adopt high-end industrial manufacturing technology.
Based on the resource advantages of 12 years of deep cultivation in the industry, the structural parts of CYCJET M Series are all made by well-known upstream suppliers, using new composite materials and matching precision craftsmanship. CYCJET M Series is designed with compactness and lightness as its design concept, and injects powerful energy into the compact body. With the new easy-to-use operation interface, it helps you easily identify and play as you like.
Its body shell adopts innovative coating technology, which has high corrosion resistance, hardness, excellent heat insulation and heat resistance, and is suitable for various harsh working environments. Its minimalist appearance design, crafted with ingenuity and precision, integrates innovation and technology, and takes into account both interior and appearance. It is modern and simple, and interprets the ultimate aesthetics.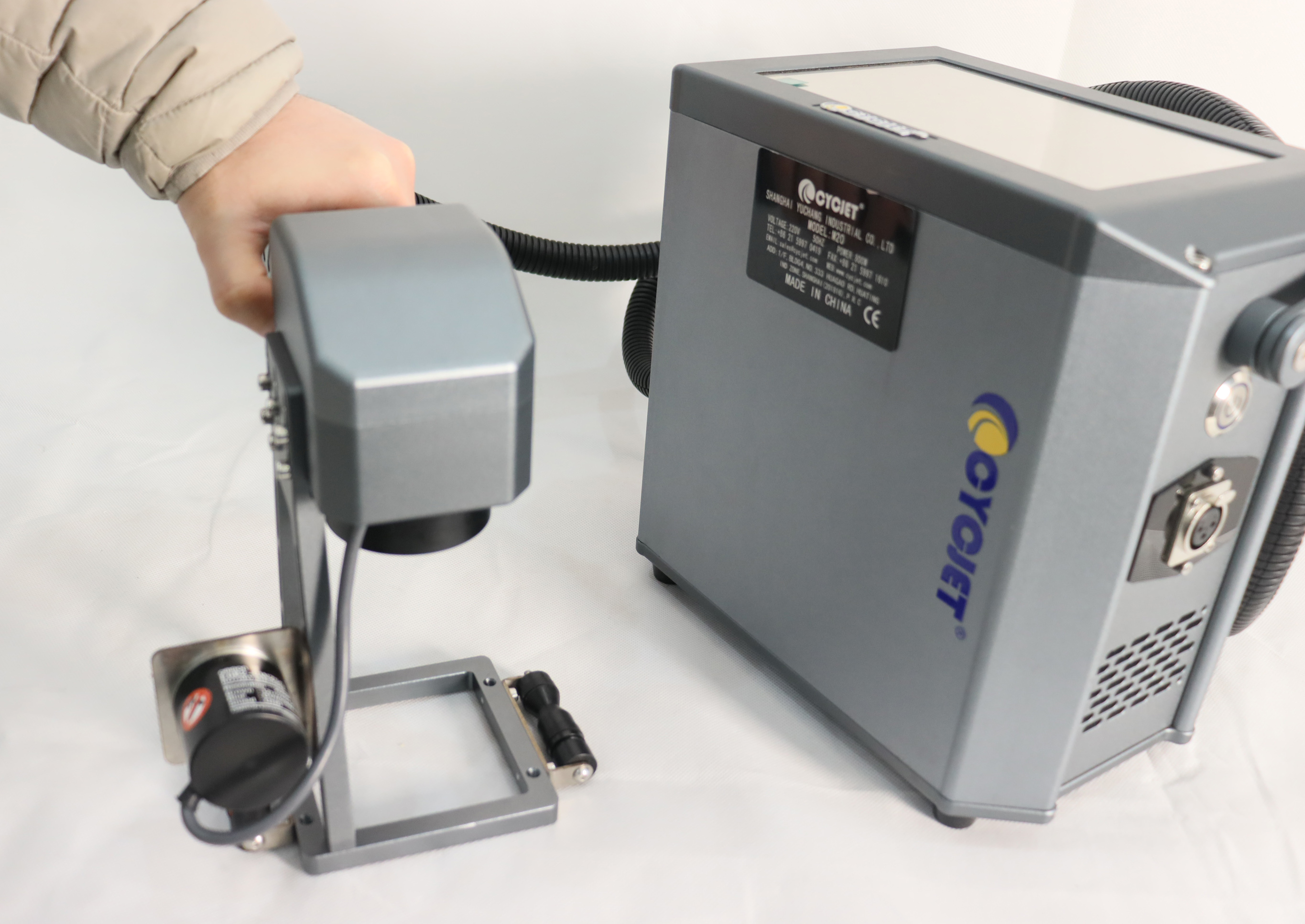 2. Manufactured with ingenuity, showing strength.
As a new generation of handheld laser products, CYCJET M Series has carried out many optimizations on the previous generation products, and has many convenient designs, so that you will have no "worry" when you get started for the first time. ①. Aperture positioning: preview the printing range in advance, and the printing track is clearly visible. ②. Realize assembly line operation: The new portable marking machine with rollers can easily realize the assembly line marking work, which provides convenience for the marking of pipes and other industries.
3. A little more simple: coding is more efficient, focused and flexible.
CYCJET M Series was born for the new generation of small and medium-sized enterprises. The products can be widely used in various materials such as metal, plastic, wood, board, and cardboard. The content can be edited barcode, QR code, date, logo, text, picture, etc., and supports U disk file import.
Meet the needs of various scenarios such as production coding, product traceability, or anti-counterfeiting labels. It has three major highlights of new design, new experience, and new intelligence, helping small and medium-sized enterprise customers to develop more efficiently, flexibly, and more focused.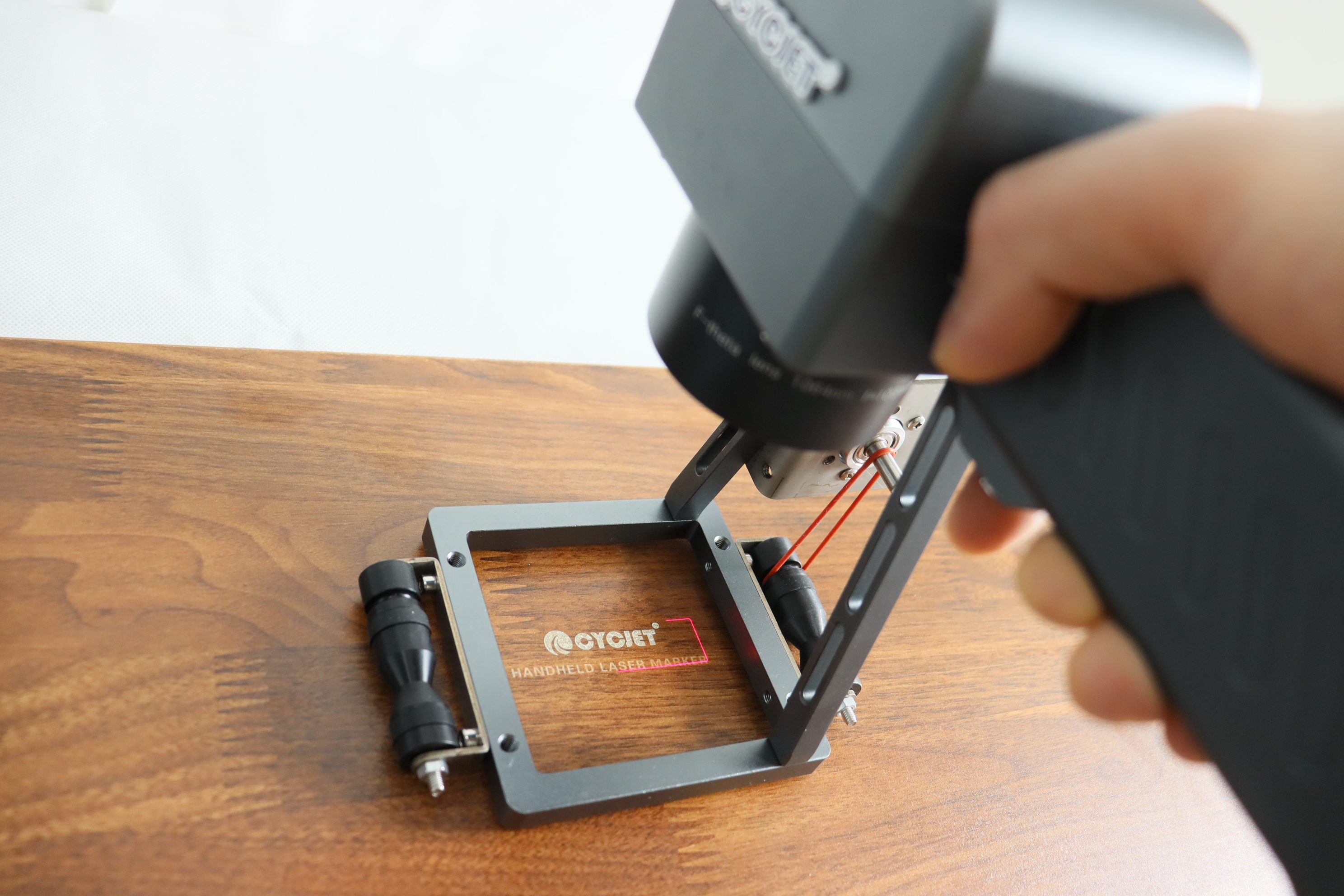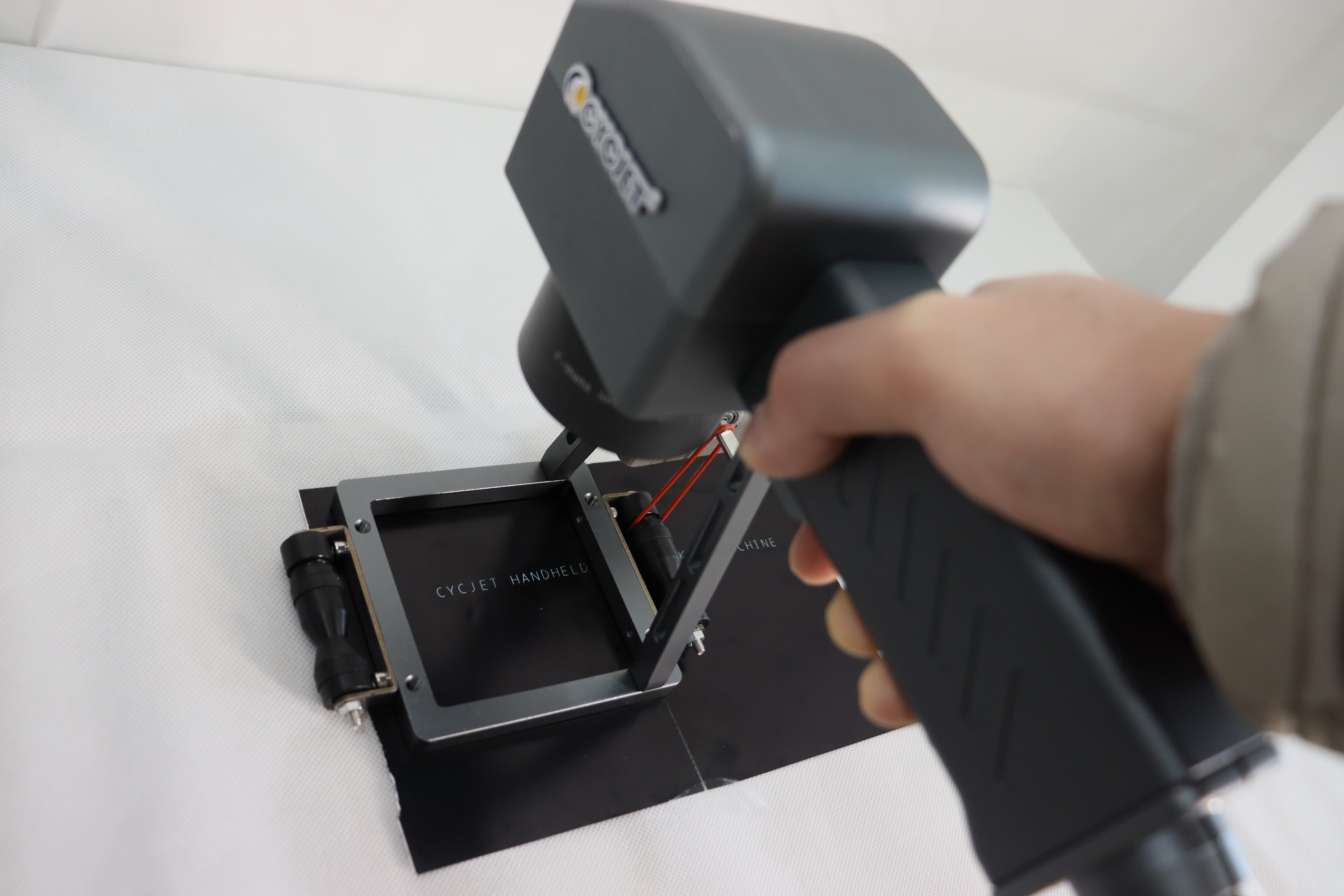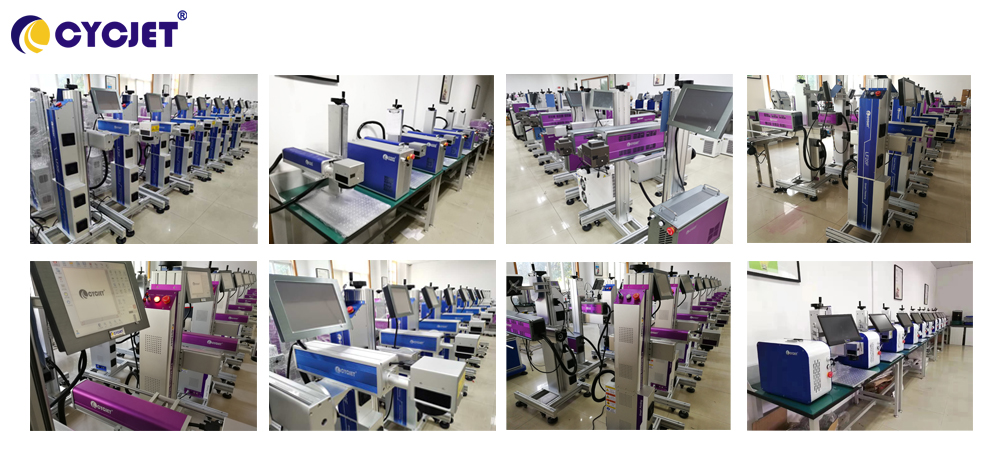 CYCJET is the brand name of Yuchang Industrial Company Limited. As a manufacturer, CYCJET have more than 16 years of experience for R& D different types of handheld inkjet printing solution, Laser printing solution, and portable marking solution, High Resolution Printing solution in Shanghai China.
Contact Person: David Guo
Telephone: +86-21-59970419 ext 8008
MOB:+86-139 1763 1707
Email: sales@cycjet.com
Web: https://cycjet.com/
Reference Video: https://youtu.be/uSw2yV-VyNc
Facebook: https://www.facebook.com/100064098422560/videos/6010858238932651
Linkedin: https://www.linkedin.com/feed/update/urn:li:activity:7004323913602138112
Tiktok: https://www.tiktok.com/t/ZTR4McoCX/
Alibaba:
https://www.alibaba.com/product-detail/Portable-20w-30w-Marking-Laser-Machine_1600695312139.html?spm=a2700.shop_plgr.41413.20.4b0c2072J8m3OB
Made-in-China:
https://cycjetlaser.en.made-in-china.com/product/SBqQjNIOkxUo/China-Cycjet-Mini-Handheld-Fly-Laser-Marking-Machine-for-Plastic-Pipe.html
Keywords :
Handheld laser marking machine
Handheld laser engraving machine