Abstract: In order to better meet the needs of customers in market segments, CYCJET has pioneered the launch of the ALT500UV UV Inkjet Coder series in response to the shortcomings of traditional marking equipment, which can meet customers' high resolution, large format, multi-nozzle, high attachment A variety of personalized requirements such as focus, solvent resistance, etc., is a very powerful product supplement for market segments. The CYCJET ALT500UV series of UV Inkjet Printing System takes into account the balance of performance and price, and is a very cost-effective automated inkjet system. It adopts a fully automatic ink supply system, one-button flushing nozzles, no need to manually squeeze ink; small size, easy to integrate in various production lines, independent support, can achieve 180 degrees of printing angle adjustment, to meet the 1-110 m/min Production line production requirements. In addition, the optimization of the circuit and ink circuit greatly reduces the failure rate, improves the stability of equipment operation, and reduces after-sales pressure.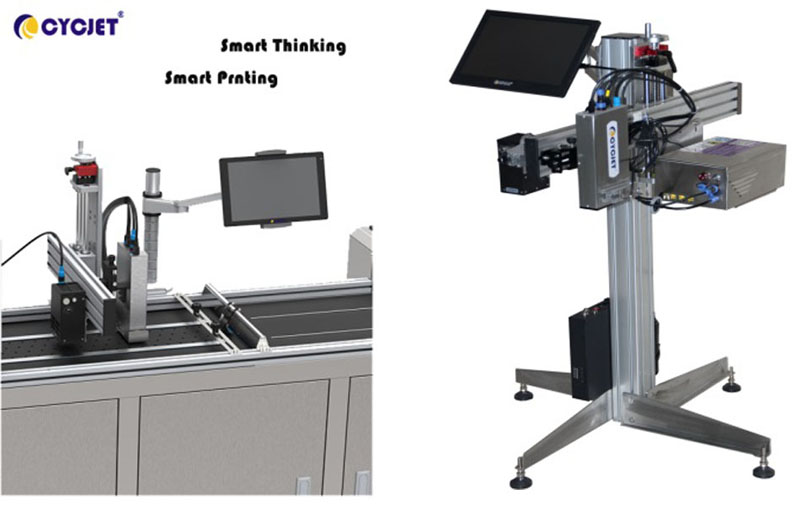 Advantages of CYCJET inkjet ALT500UV series UV Large Character Inkjet Printer

Break through the bottleneck of traditional coding technology, without material limitation, can achieve high-quality coding marking on various materials.
Solved the industry problem that the code of ordinary Plastic film inkjet printer was erased by strong acid, strong alkali and various solvents.
It is a breakthrough to realize the adjustable printing angle of 0-180 degrees, and realize the side spray and bottom spray in one machine.
The software of ALT500UV High speed online inkjet printer has its own database printing function, no need to send codes and print in real time through external communication software, which is efficient and safe, but we still retain external communication interfaces and functions for special applications.
Adapt to various environmental requirements, sanitation, environmental protection and corrosion resistance.
WINDOWS platform operating software, strong versatility, convenient operation, easy to use, equipped with industrial screen operation control.
Function introduction
*Adopt industrial-grade on-demand piezoelectric sprinklers: it can provide continuous and high-quality coding markings, and the industrial sprinklers have long service life, are not easy to block, and have stable performance.
*Fast printing speed and high resolution: it can meet various application requirements with high resolution. The standard resolution is 600*600dpi, printing speed can be 110m/min. The best resolution is 4400*600dpi, printing speed can be 60m/min.
*Adopt a variety of performance environmentally friendly inks, reliable quality, strong adhesion, good leveling, and can print various variable information on different materials, such as PVC Card High Resolution printing, Pharmacy Package GS1 Code High speed print, etc…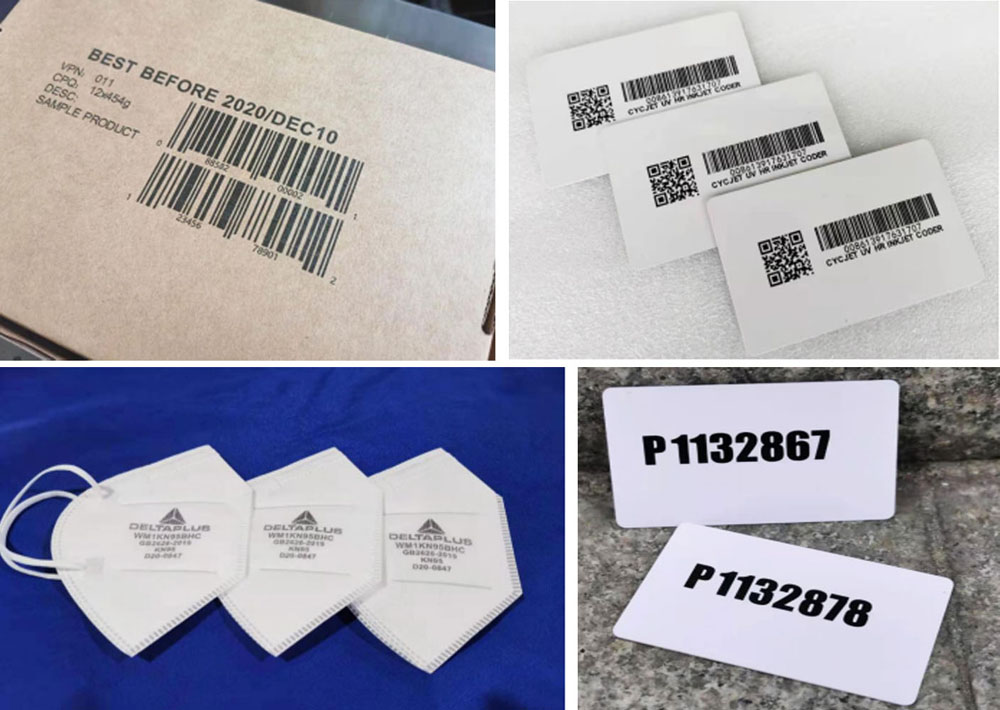 *The control software has a wide application range: the software is easy to learn and use, with complete functions, and what you see is what you get.
*Easy to install: It can be easily installed on the customer's existing equipment or production line.
*A variety of industry applications: widely used in electronics, gas distribution, cables, pipes, hardware, food, beverages, medicine, chemicals and other industries.

*Printing content: the logo inkjet printer can also print various characters, numbers, letters, symbols, automatic counter, automatic date and time, variable information of various formats of data packets, one-dimensional codes, two-dimensional codes, fixed and variable pictures.
*Printing function: support printing direction adjustment, two-way printing, nozzle 180° rotation, forward, reverse, mirror printing, left and right rotation, etc.

CYCJET is the brand name of Yuchang Industrial Company Limited. As a manufacturer, CYCJET have more than 15 years of experience for R& D different types of handheld inkjet printing solution, Laser printing solution, and portable marking solution, High Resolution Printing solution in Shanghai China.
Contact Person: David Guo
Telephone: +86-21-59970419 ext 8008
MOB:+86-139 1763 1707
Email: sales@cycjet.com
Keywords:
High Resolution Inkjet Printer
Large Character Inkjet Printer
High-resolution inkjet systems
High speed online inkjet printer
Reference Video Link: