Multifunctional Marking Process on Aluminum Alloy Tube by Laser Marking Machine
2023-07-27source:access:127
Some aluminum alloy materials need to mark relevant data information during the processing process, so as a laser equipment manufacturer, it is recommended to use a laser coding printer for marking on aluminum alloys, it can be used as both a marking device and a punching device, realizing the multi-functional use of a product.
As a common material, aluminum alloy tube is widely used in aerospace, automobile, electronics and other fields. In these fields, the marking of aluminum alloy tubes is a very important process. Traditional marking technologies such as sand blasting and chemical etching have problems such as unclear marks and environmental pollution, and laser coding machines can better solve these problems.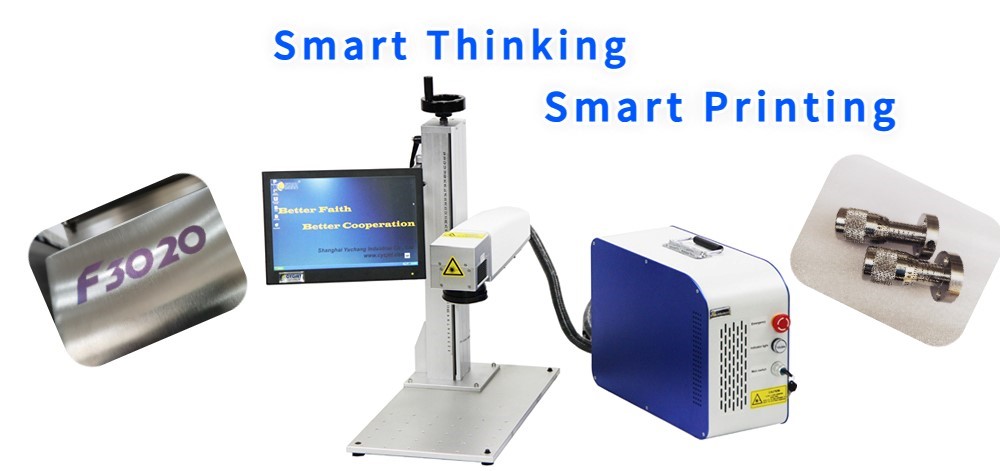 However, when using a fiber laser marking machine to mark the two-dimensional code on the aluminum alloy, it is necessary to select the appropriate laser type and power according to the type, thickness and surface treatment of the aluminum alloy. At the same time, we also need to select appropriate processing parameters and process methods according to the size and accuracy requirements of the two-dimensional code. Generally speaking, we can verify the performance and effect of the laser marking machine through samples to ensure that the product meets our requirements.
In addition to marking the QR code, punching is also required at the bottom. It is necessary to drill holes on aluminum alloys with a diameter and thickness of 1MM. We recommend using a 30W fiber laser printer, but the drilling process can be easily realized.
Worth noting: The surface of the aluminum alloy needs to be treated so that the laser beam can reflect back efficiently and generate enough heat to melt or vaporize the surface material. Second, QR codes need to be carefully designed and optimized to produce clear, aesthetically pleasing images on aluminum alloy surfaces. Therefore, it is necessary to use the appropriate laser and parameters in order to produce the ideal marking effect on aluminum alloy.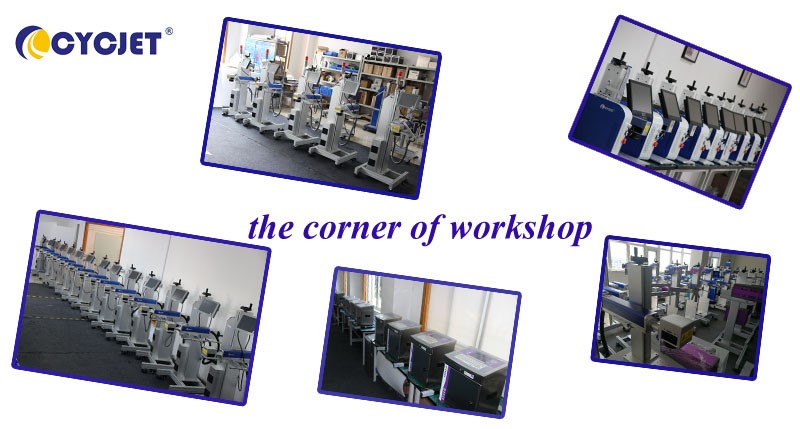 CYCJET is the brand name of Yuchang Industrial Company Limited. As a manufacturer, CYCJET have more than 19 years of experience for R& D different types of handheld inkjet printing solution, Laser printing solution, and portable marking solution, High Resolution Printing solution in Shanghai China.
Contact Person: David Guo
Telephone: +86-21-59970419 ext 8008
MOB:+86-139 1763 1707
Email: sales@cycjet.com
Web: https://cycjet.com/
Reference Video: https://youtu.be/B83rm_e7CZ8
Facebook: https://www.facebook.com/100064098422560/videos/1799130023818781
Tiktok: https://www.tiktok.com/t/ZTR7Qdtyn/
Linkedin: https://www.linkedin.com/feed/update/urn:li:activity:6993870550787923968
Alibaba:
https://www.alibaba.com/product-detail/CYCJET-LF20-Fiber-Laser-Coding-Machine_60447265208.html?spm=a2700.shop_plser.41413.3.1b5b379fHOhvdm
Made-in-China:
https://cycjetlaser.en.made-in-china.com/product/GSxngaLVucrq/China-Cycjet-Portable-Fly-Fiber-Laser-Marking-Machine.html
Keywords :