Let It Teach You How to Go All the Way in the Field of Coding Processing
2023-02-14source:access:506
Meticulous:
As a leader in the field of laser marking processing for light and thin materials, CYCJET CO2 laser marking machines are widely used in industries such as food packaging bags, packaging films, and transparent plastic bottles. It can carry out fine engraving, while ensuring that the film with a thickness of only 0.01mm will not be pierced by the laser, and at the same time ensure the firmness of the style content.

Efficient:
There is no fastest, only faster. On a production line with an output of tens of thousands of bottles per hour, the fast-flowing products seem to have no room for manipulation. In fact, in front of this high-efficiency laser machine with milliseconds as the marking time, the coding work has already been completed.
Various:
1. CYCJET CO2 laser printer has three wavelengths of 9300, 10200 and 10600 μm, making it not only suitable for light and thin materials, but also used in glass, paper, wood, painted metal and other materials according to the wavelength characteristics;
2. Taking painted metal as an example, such as laser coding of aluminum can color blocks, compared with direct burning of fiber laser, carbon dioxide laser machine can protect the bottom aluminum substrate from damage when breaking the surface paint;
3. In addition, since the carbon dioxide laser printer is suitable for most plastic bags/films, it can also be customized and modified into equipment specially used to manufacture easy-to-tear lines for product packaging, which are burned on the surface of the material in the form of light spots to form lines.

Flexible:
According to factors such as production environment, installation location, and space width, CYCJET CO2 laser coding machine can be equipped with a laser turning head to adjust the marking position in different directions; the integrated design of the optical path makes it no longer limited to the installation method, whether it is forward, backward or horizontal, it will not affect the normal operation of the laser machine.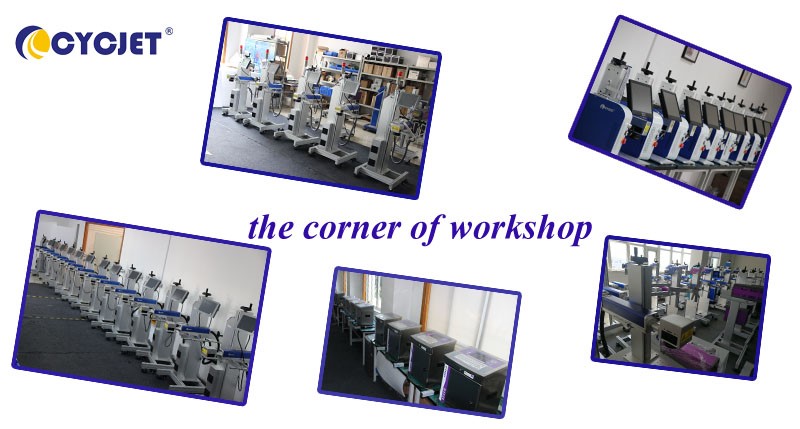 CYCJET is the brand name of Yuchang Industrial Company Limited. As a manufacturer, CYCJET have more than 16 years of experience for R& D different types of handheld inkjet printing solution, Laser printing solution, and portable marking solution, High Resolution Printing solution in Shanghai China.
Contact Person: David Guo
Telephone: +86-21-59970419 ext 8008
MOB:+86-139 1763 1707
Email: sales@cycjet.com
Web: https://cycjet.com/
Reference Video: https://www.youtube.com/watch?v=sRp_kJOp3IE
Facebook: https://www.facebook.com/100064098422560/videos/826499158535395
Linkedin: https://www.linkedin.com/feed/update/urn:li:activity:6986529551359098880
Alibaba:
https://www.alibaba.com/product-detail/CYCJET-LC30F-CO2-Flying-Laser-Marking_62094127408.html?spm=a2700.shop_plser.41413.6.1b5b379fJqbIrI
Made-in-China:
https://cycjetlaser.en.made-in-china.com/product/lKWEwxIdXmpX/China-High-Efficiency-Cycjet-CO2-Fly-Laser-Coding-Machine-for-Cosmetic-Box.html
Keywords :