Laser Marking Machine Marks Exquisitely on Wood Products, Creating Infinite Possibilities
2023-09-08source:access:39
Nowadays, CO2 laser marking machinesare widely used in the wood products industry, thanks to the unique characteristics of high precision and high efficiency of laser marking machines, it can perform high-precision marking on the surface of wood products, not only printing text, patterns and barcodes, but also scoring and engraving. By utilizing laser technology, it is able to provide precise and long-lasting markings on wood products, thereby enhancing the quality and added value of products.
Compared with traditional marking methods, laser coding machines for wood products have obvious advantages.
First, laser marking is a non-contact process, which will not damage the surface of wood products, avoiding the damage and pollution that may be caused by traditional marking methods. This eliminates the risk of wood damage or material deformation during the marking process. It is especially beneficial for delicate or sensitive woodwork.
Second, laser marking is fast and efficient, which can greatly improve production efficiency. In addition, the operation of the laser marking machine is simple and convenient, even for operators without professional skills.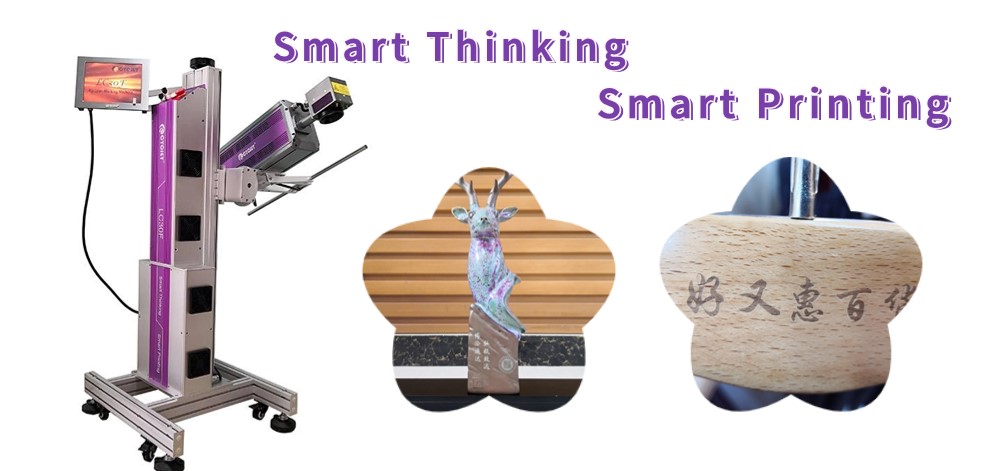 Third, Precision and Accuracy: Flying laser coding machines offer exceptional precision and accuracy for complex and detailed markings on wood products. The laser beam can be precisely controlled to create fine lines, small print and intricate designs with high clarity and legibility.
Fourth, the versatility of marking: Laser marking machines provide versatile marking on wood products. They can engrave text, logos, graphics, barcodes, serial numbers, and even photos on wooden surfaces. Flexibility in design and marking options allows for customization and a variety of applications.
Wood products laser coding printer has a wide range of applications. It can be used in furniture manufacturing, wooden handicrafts, decorative materials, wooden packaging boxes and other fields. Not only can it meet the market's demand for product personalization and quality requirements, but it can also provide a unique logo and publicity effect for the brand.
In short, the application of laser marking machines for wood products in the woodworking industry has great potential. It can not only improve the quality and added value of products, but also bring more business opportunities and competitive advantages to enterprises.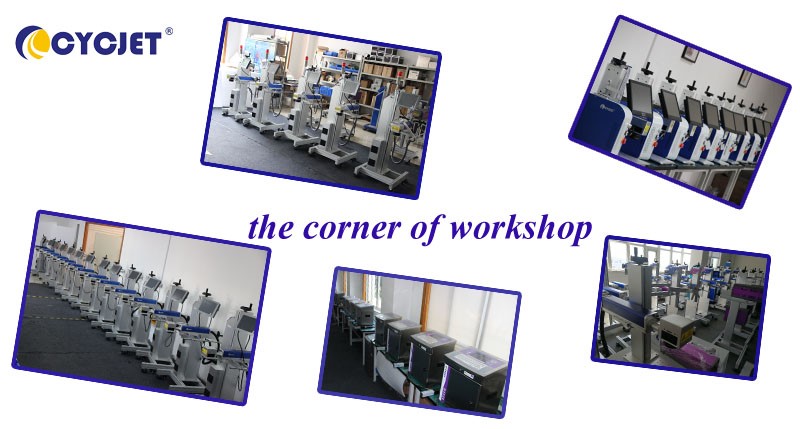 CYCJET is the brand name of Yuchang Industrial Company Limited. As a manufacturer, CYCJET have more than 19 years of experience for R& D different types of handheld inkjet printing solution, Laser printing solution, and portable marking solution, High Resolution Printing solution in Shanghai China.
Contact Person: David Guo
Telephone: +86-21-59970419 ext 8008
MOB:+86-139 1763 1707
Email: sales@cycjet.com
Web: https://cycjet.com/
Reference Video: https://youtu.be/4gVSPyRCoB4
Facebook: https://www.facebook.com/watch/?v=1360602041400164
Linkedin: https://www.linkedin.com/feed/update/urn:li:activity:7043765866420715520https://www.linkedin.com/feed/update/urn:li:activity:7043765866420715520
Alibaba:
https://www.alibaba.com/product-detail/CYCJET-LC30F-CO2-Flying-Laser-Marking_62094127408.html?spm=a2700.shop_plser.41413.19.1b5b379fzb7nun
Made-in-China:
https://cycjetlaser.en.made-in-china.com/product/lKWEwxIdXmpX/China-High-Efficiency-Cycjet-CO2-Fly-Laser-Coding-Machine-for-Cosmetic-Box.html
Keywords :
High-speed laser marking machine