Improving Efficiency and Reducing Costs: Why does the Ruler Industry Choose UV Inkjet Printers?
2023-07-21source:access:147
Rulers, as one of the common measuring tools in daily life, have always attracted attention for their quality and accuracy. In the ruler manufacturing industry, the application of inkjet printing machines is gradually becoming an industry trend.
UV inkjet printing technology is a method of marking with ultraviolet light curing ink. Compared with traditional printing methods, inkjet coding machines have many advantages. First, it can print on various materials without damaging the surface of the material. This is very important for ruler manufacturers who need to mark on different materials and maintain the integrity of the product appearance.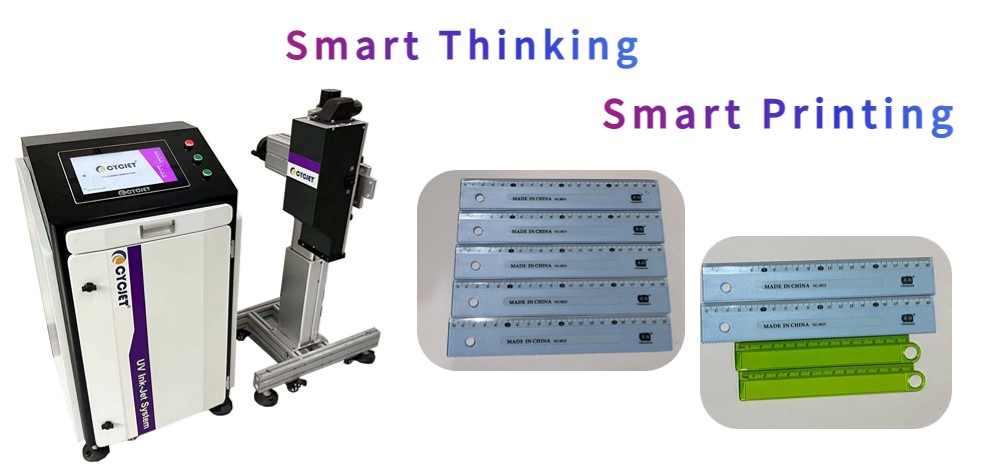 Secondly, UV inkjet coding technology has the characteristics of high precision and high speed. Traditional printing methods may have problems such as blurring or offsetting, while UV inkjet printers can ensure that each character is clearly visible and the position is accurate. This is very important for enterprises that need mass production and pursue efficiency.
In addition, the high-resolution inkjet printer also has the characteristics of strong durability and good anti-counterfeiting effect. Codes are more durable because UV-curable inks adhere better to surfaces and withstand a variety of environmental conditions. For some tape measures that need to be used for a long time, it can ensure that the marking will not fade or wear.
The application of online inkjet printers in the ruler industry has achieved remarkable results. More and more ruler manufacturers are adopting this emerging technology to improve product quality and production efficiency. At the same time, consumers can also get more clear, accurate and durable products through UV inkjet printers.
In short, high-speed inkjet printers bring many benefits to the ruler industry. It not only improves the quality and precision of the logo, but also increases the durability and anti-counterfeiting effect of the product. It is believed that in the near future, UV inkjet printers will become the mainstream of marking technology in the ruler industry and provide consumers with a better experience.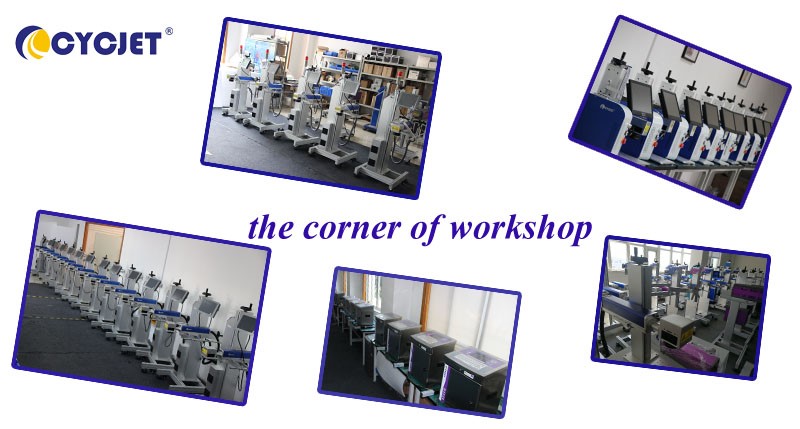 CYCJET is the brand name of Yuchang Industrial Company Limited. As a manufacturer, CYCJET have more than 19 years of experience for R& D different types of handheld inkjet printing solution, Laser printing solution, and portable marking solution, High Resolution Printing solution in Shanghai China.
Contact Person: David Guo
Telephone: +86-21-59970419 ext 8008
MOB:+86-139 1763 1707
Email: sales@cycjet.com
Web: https://cycjet.com/
Reference Video: https://youtube.com/shorts/l9bsPhcEYmg
Facebook: https://www.facebook.com/100064098422560/videos/3487941398148219
Tiktok: https://www.tiktok.com/t/ZTR3uJrNw/
Linkedin: https://www.linkedin.com/feed/update/urn:li:activity:7052455164204498944
Alibaba:
https://www.alibaba.com/product-detail/CYCJET-ALT500UV-Industrial-high-speed-large_1600410058492.html?spm=a2700.shop_plser.41413.3.1b5b379fJnJuqL
Made-in-China:
https://cycjetlaser.en.made-in-china.com/product/UOmtRVwHgeru/China-Cycjet-High-Speed-Online-Alt500UV-Large-Character-Inkjet-Printer-for-Cloth-Label-Qr-Code-Barcode-Inkjet-Coding-Machine.html
Keywords :
High-resolution inkjet printer