How to use CYCJET Laser Marking Machine mark Manufacture date on Canned Food
2020-12-17source:access:899
Canning is a way of packing food. It can be canned beverages, including canned soda, coffee, juice, frozen milk tea, beer, etc. It can also be canned food, including lunch meat, fruit, etc. Based on the characteristics of canned food, it is not edible beyond the shelf life. However, some illegal vendors will erase the original ink jet code and mark the code again, then sell it in the market. which has caused major food safety risks. In order to solve this problem, more and more can manufacturers use laser marking machine to replace inkjet printer.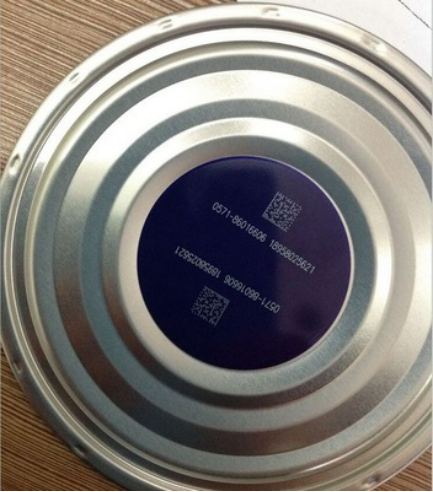 In the process of laser marking, cans flow constantly on the production line, which greatly improves the production efficiency, the laser marking machine covered most of the application range of CIJ Inkjet Printer. The CO2 laser marking machine is no longer a simple marking of product date and batch number, because of its unique visual and tactile effect and the characteristics of never erasable. It also has strong anti-counterfeiting and anti fleeing characteristics. At present, it is widely used in biopharmaceutical, wine industry, food and beverage, health care products, electronic industry, national defense industry, auto parts, business card printing, technology, clothing accessories, building materials and other fields, and shows a rapid rising trend.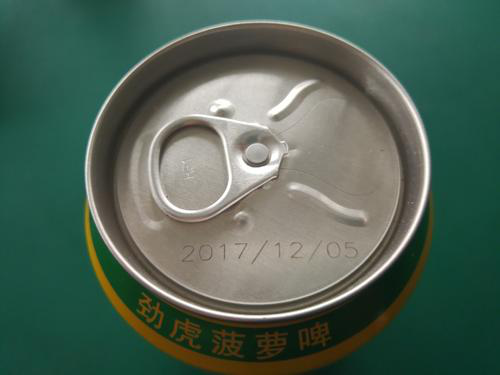 Specifications

1; The size of the image and text marked by the laser coding machine is fine, clear and cannot be modified or erased, which can effectively prevent counterfeiting, prevent the Cross shipment and prevent the circulation of expired products.
2; No need ink consumables, cleaning, safety and friendly to the environment
3; Automatic and faster marking, Directly cooperate with assembly line to reduce production conversion link and loading and unloading manpower.
4; The structure design is flexible, the light output system can be adjusted forward and backward, up and down positions, the laser head can rotate to mark at any position, and the red light focus indication position is provided
5; Flying laser marking machine can support different text libraries, patterns, automatic coding, variable text serial number, batch number, date, various bar codes and two-dimensional code marking, which can be flexibly modified according to different needs of the customer's production line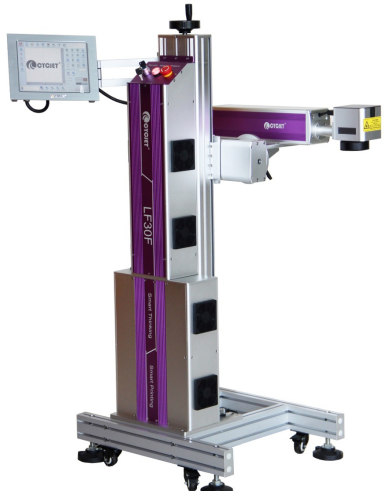 CYCJET is a brand name of Yuchang Industrial Company Limited. As a manufacturer, CYCJET have more than ten years' experience for wholesaler and retailer of different types of handheld inkjet printing solution, Laser printing solution, portable marking solution in Shanghai China.
Contact Person: David Guo
Telephone: +86-21-59970419 ext 8008
MOB:+86-139 1763 1707(whatsapp)
Email: sales@cycjet.com
Keywords:
Laser Marking Machine
Laser Coding Machine
CO2 laser marking machine
Video Link: