Mask inkjet printer, this term is not familiar to everyone in 2019, but it will change a lot in 2020. Many factories have begun to transform the production and sales of masks to help the Chinese meet the urgent demand for masks.
In the past, our understanding of masks was not profound. As ordinary people, there is not much contact between us, because it is not necessary to wear it every day, and only in some special cases, you may remember that you need to wear a mask to work.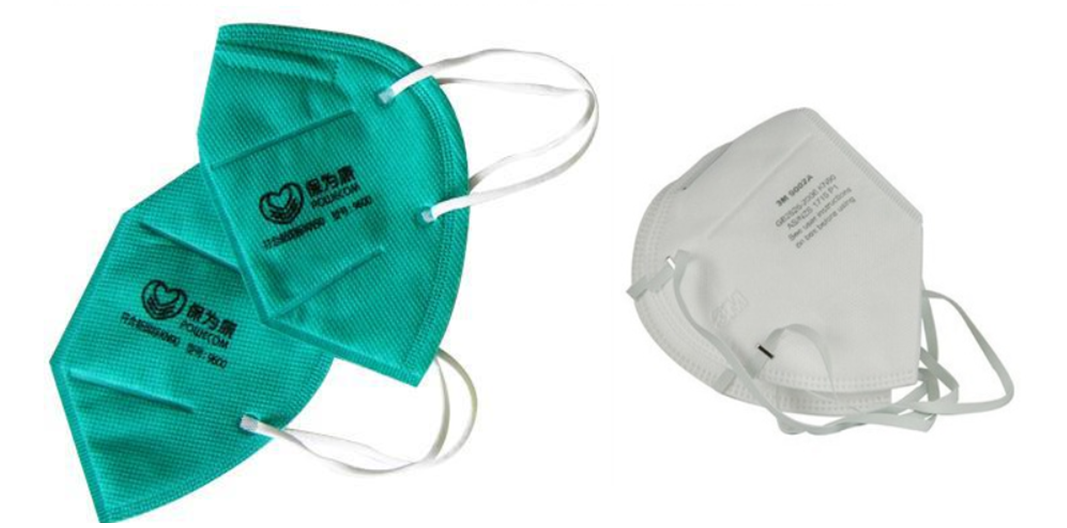 Faced with this epidemic, masks have become a much-needed product, and it is difficult to move without wearing a mask. This is not exaggerated in some regions. The rapid increase in mass production capacity across the world has also caused a shortage of thermal inkjet printers.
What is the function of the mask inkjet printer?
While understanding the mask inkjet printing machine, we need to understand some mask knowledge, especially some mask manufacturers. When buying a mask machine, you can usually choose the matching items of the printer and the laser printer? Is it compatible? The key is to quickly mark the production process.
For reusable masks, coding marks are very important. The clear and high-contrast markings let us know whether this mask can be reused many times, even if it can be reused. It can use several times? The key information is printed on the surface of the product through coding, which is a very simple and convenient way for consumers to understand the situation.
As inkjet printers, we all know that this is the basic printing logo. CYCJET found through more than ten years of experience in the logo printing industry that in the future, more and more people will pay attention to the intangible value that inkjet printers can bring, such as the Internet of Things, traceability, and applications in the field of circulation a code.
Mask printer is a kind of identification equipment be used in matching mask machine. Although small, it is very important. It can give each mask a logo, including model specifications, production date, production batch number, brand information, etc. One-time high-speed encoding to form a permanent logo.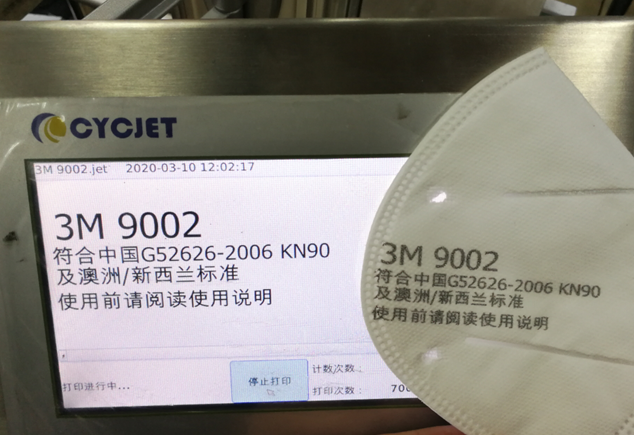 The anti-counterfeiting and anti-channeling functions of the mask assisted by the printer are realized
As an important personal protective material, the market space and demand are huge. Many criminals use this opportunity to recycle, make some unqualified masks, flow into the market, disrupt the order and threaten the physical and mental health of the public.
Many masks need to be transferred from other provinces and cities. Are the flow rates of these masks normally during transportation? Has it implemented as planning? The management of these data is inseparable from the enterprise product digital marketing cloud platform. The data source of the cloud platform is the collection and association of one thing and one code.
By scanning the code or entering information, we can quickly let us know the process of the mask, such as how many masks are on the market, where to sell them, and which groups of people have purchased the masks; for example, the number of masks worn by the government or certain designated agencies, and the in and out Any situation of the library can be displayed in digital form.
In the application field of inkjet printers, there are already many ways to increase the value of product coding marks, so that products can be coded, not only to let people know the production date and other basic information, but also to help manufacturers and brands to make decisions data support.
Here, we are talking about laser printers. On some 3M anti-fog masks (or masks provided by some brands), using laser machine coding is undoubtedly a very good recognition method. One is to achieve zero pollution, and the other is to prevent tampering to improve the competitiveness of products in similar products.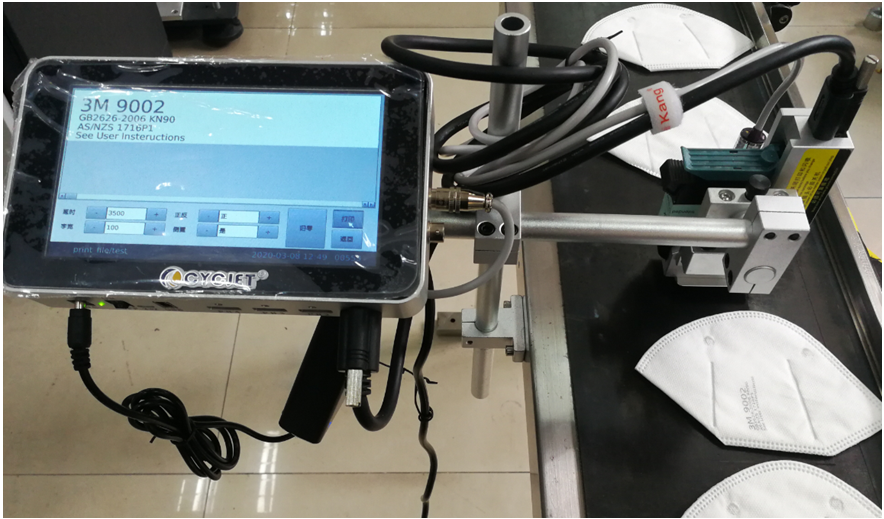 When buying a mask printer, what should be paid attention to as a mask manufacturer?
1. Price. Here, we look at the photomask printer for purchases. If the screen-printing process is not used, the dynamic coding method of the ink printer is used to realize product identification. The price is generally between 20,000 and 30,000 yuan.
2. Stability. Compared with inkjet printers, the stability is better than laser printers. Only need to be powered on to perform static marking or flight marking. Can be used on mass production machines. It is flexible, simple and easy to integrate, which is also the future. Important indicators.
3. Support applicability. Here, we must pay attention to speeding. As a masking machine, some masking machines have a very fast production speed, which can reach a yield of about 1,000 times per minute. At this time, whether our marking equipment can meet the efficiency requirements becomes very critical.
Whether it is a disposable mask, KN95 mask, or a mask that can be recycled and reused with a higher technical content, CYCJET has a complete overall logo replacement solution.
CYCJETT series thermal inkjet printer can achieve 300 m / min production line dynamics coding speed. In this critical period, it can meet the labeling difficulties of many manufacturers. At the same time, it improves the scale guarantee and realizes the printing effect coding effect. Help mask production and processing enterprises achieve high-speed mass production to meet the pain points of market demand.
CYCJET is a brand name of Yuchang Industrial Company Limited. As a manufacturer, CYCJET have more than ten years' experience for wholesaler and retailer of different types of handheld inkjet printing solution, Laser printing solution, portable marking solution in Shanghai China.
Contact Person: David Guo
Telephone: +86-21-59970419 ext 8008
MOB:+86-139 1763 1707
Email: sales@cycjet.com
Video Link:
Keywords: