How to make printing on high speed cable?
2022-02-11source:access:474
Inkjet coding can identify cable and wire products. It is difficult to identify the brand or trademark from the appearance of the product. By printing clear and stable product specifications and factory names and factory marks, the authentic product can be quickly identified. The non-abrasive marking can ensure transportation and handling Storage durability. At the same time, it is also a sign of confidence for long-term safe use. For manufacturers, the use of High-speed inkjet printer can improve the brand's market image and unified logo management, and establish a good identification image and beautification of product appearance.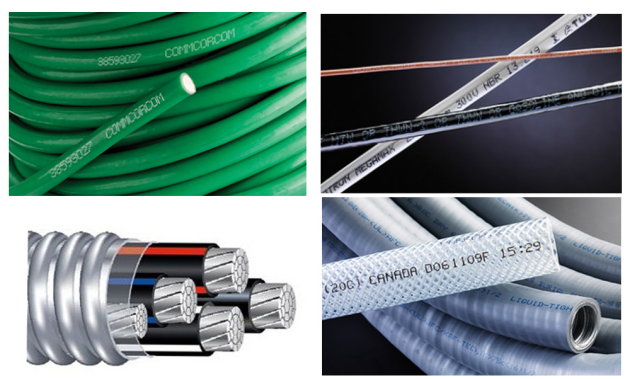 The Cable inkjet printer is widely used in the wire and cable industry. It is suitable for printing information such as factory name and logo number on cable products of various specifications and sizes. The Inkjet marking equipment can not only meet general identification requirements, but also stable operating quality. And high-definition inkjet coding meets the requirements for clear, durable and easily distinguishable identification of wire and cable products. No matter when the raw material is extruded or when various cables are wound, the coding technology is capable; whether it is high-speed printing on the assembly line or on an independent pallet, the printer can perform different angles at any time. Printing, 360-degree printing angle, round, curved, strip, etc., or printing the product information, specifications, date and other product information at the bottom, side, and top.
Laws and regulationsUsually the industry and laws and regulations require manufacturers to indicate the origin, specifications, manufacturer and other product information on the packaging or outer box of the product. The use of coding technology can meet these requirements to ensure that customers sell in the market. Industry practices such as exports meet these standards. Effectively reduce costs, reduce downtime during production, and reduce personnel work intensity. Product identification is carried out directly in the production process, which speeds up the classification and circulation of products, saves production time, and makes the management between production direction and warehouse more reasonable and scientific.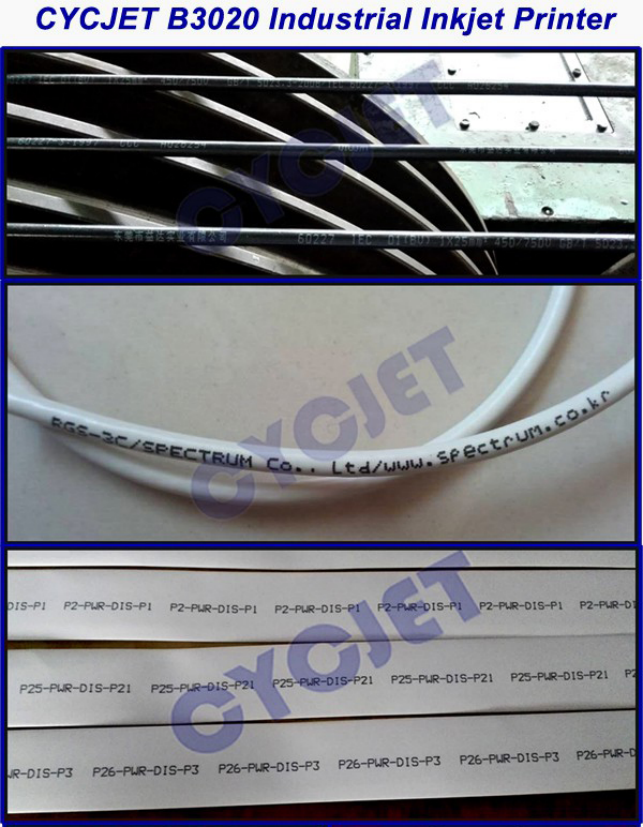 The series of Inkjet printer meet the standards of the wire and cable industry and the requirements of special applications; suitable for printing on high-speed production lines; special inks make the cable not worn and faded when the cable is wound; The characters are as small as 0.8 mm, which can meet the printing requirements of small information; it can print a variety of complex graphics or factory logos and standard certifications, such as TUV, UL, CE, etc. can be connected with other electronic equipment, such as wire winders, cutting machines , Weighing machine, etc., can also be linked to the factory's automated management system; can print different colors or opaque ink on the surface of products or parts of different materials; automatic meter counting function, continuous and real-time printing information, does not affect the entire production process For continuous operation.
CYCJET is a brand name of Yuchang Industrial Company Limited. As a manufacturer, CYCJET have more than ten years' experience for wholesaler and retailer of different types of handheld inkjet printing solution, Laser printing solution, portable marking solution in Shanghai China.
Contact Person: David Guo
Telephone: +86-21-59970419 ext 8008
MOB:+86-139 1763 1707(whatsapp)
Email: sales@cycjet.com
Web: www.cycjet.com
Keywords:
Video Link: