How to avoid electrostatic damage to the print head caused by printer?
2020-09-03source:access:818
Many users say that static electricity is generated when using the printer. How does the industrial inkjet printer's static electricity occur?
1. Weather factors, especially the humid climate in the south. In thunderstorm weather, there are many electric ions in the air. The equipment itself is made of metal, which is likely to cause static electricity.
2. The internal design of the equipment involves circuit parts, which should be protected and insulated to avoid static electricity on the printing platform and the machine head.
3. The trolley head generates static electricity through friction during the movement.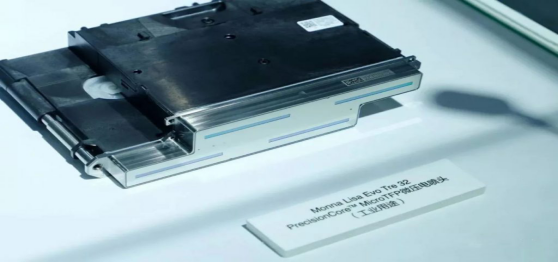 Harm caused by static electricity:
1. It seriously affects the accuracy of the pattern printed by the printer, which will affect the normal ejection of the ink, resulting in unclear patterns and intermittent lines.
2. If the circuit is crossed, small character inkjet printer will cause a short circuit, which will cause the board to burn out and the nozzle to be blocked.
How the printer eliminates static electricity:
1. Install the corresponding ground wire to direct the power to the ground.
2. Do not open doors and windows during thunderstorms.
3. The socket box circuit and voltage selected by the equipment should be set according to the requirements specified by the manufacturer. Do not mix randomly.

How to avoid electrostatic damage to the inkjet coding printer nozzle:
1. Prevent the nozzle socket from oxidizing. Do not touch the socket with your hand clock.
2. To prevent the nozzle from being damaged, you must pay attention to whether the socket is aligned during installation, and then insert it.
3. Prevent the printhead circuit from burning out and keep the printhead working in a good heat dissipation environment.
It is worth noting that if the off-season is encountered and there are not many orders, you should also run the machine to print and test regularly to keep the print head always in a normal state, and don't leave it alone for a month.
CYCJET is a brand name of Yuchang Industrial Company Limited. As a manufacturer, CYCJET have more than ten years' experience for wholesaler and retailer of different types of handheld inkjet printing solution, Laser printing solution, portable marking solution in Shanghai China.
Contact Person: David Guo
Telephone: +86-21-59970419 ext 8008
MOB:+86-139 1763 1707(whatsapp)
Email: sales@cycjet.com
Web: www.cycjet.com
Keywords:
small character inkjet printer
Video Link:
https://youtu.be/ak3GrxuTXZM