How to Choose a Suitable Inkjet Printer?
2023-08-11source:access:141
A fully automatic inkjet printer is a device that is controlled by software and uses a non-contact method to mark on products. It can be roughly divided into inkjet printers and non-ink inkjet printers (laser marking machines); from the working form: one is online inkjet printers, which can be matched with the production line for online inkjet printers, which is more efficient; one is the handheld inkjet printer.
How to choose a suitable inkjet printer, let us understand from the following aspects:
1.Whether the printing effect is clear and beautiful.
The primary task of the CIJ inkjet printer is to inkjet and type. Whether the logo is clear and beautiful will directly affect the user's purchasing experience. A clear and beautiful logo can not only improve the packaging level of the product, but also make the seller feel more at ease when purchasing the product. We all think that the products we buy are more formal and more reliable.
2. Whether the coding effect is firm and durable.
With the enrichment of the application product line, the ink adhesion of the inkjet printer will gradually become a problem that customers often pay attention to. Some high adhesion inks, anti-alcohol inks, wash inks and penetrating inks, UV inks and other better products also play a very important role for us.
3. the content is more diverse and the functions are more abundant.
Equipment in different price ranges of inkjet printers will have great differences in configuration, such as hardware accessories or software configuration, which is also very important to us. Therefore, this is also a very important factor affecting our prices.


4. Adaptability to meet needs.
In the process of installation and commissioning of inkjet printer equipment, we will encounter various customer industries, different on-site installation environments, or technical requirements for automation equipment. We need to conduct specific analysis according to the customer's site conditions, and upgrade non-standard assembly lines, or according to some specific requirements, customize online or offline equipment such as paging machines, conveyor belts, and automatic inkjet printing platforms to meet the diverse needs of users.
5. High-speed performance and stability.
The performance of the inkjet printer is also a very important factor affecting the price, that is, the inkjet printing speed of the inkjet printer, especially for some cable factories, especially for high-speed moving wires and cables, if the speed of the supporting inkjet printing equipment is not enough or cannot keep up, content beyond the range requirements will be generated. The value of the inkjet printer can judge whether its price is reasonable. Today, inkjet printers are widely accepted by users due to their advantages such as wide application range, strong applicability, and durability.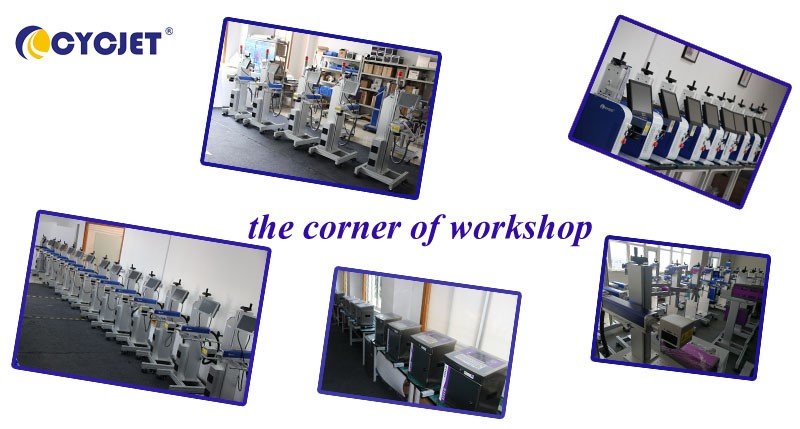 CYCJET is the brand name of Yuchang Industrial Company Limited. As a manufacturer, CYCJET have more than 19 years of experience for R& D different types of handheld inkjet printing solution, Laser printing solution, and portable marking solution, High Resolution Printing solution in Shanghai China.
Contact Person: David Guo
Telephone: +86-21-59970419 ext 8008
MOB:+86-139 1763 1707
Email: sales@cycjet.com
Web: https://cycjet.com/
Reference Video: https://youtube.com/shorts/IJkvNf_egNw
Facebook: https://www.facebook.com/100064098422560/videos/129465393136300
Linkedin: https://www.linkedin.com/feed/update/urn:li:activity:7036516913572651008https://www.linkedin.com/feed/update/urn:li:activity:7036516913572651008
Alibaba:
https://www.alibaba.com/product-detail/CYCJET-B3020-Small-Character-Inkjet-Printer_1600496685314.html?spm=a2700.shop_plser.41413.21.1b5b379flGpNkF
Made-in-China:
https://cycjetlaser.en.made-in-china.com/product/jXInWherfNVg/China-Cycjet-Industrial-Continue-Inkjet-Printer-Date-Coding-Machine-Large-Character-Inkjet-Printer.html
Keywords :
Small character inkjet printer