How to Choose a Laser Marking Machine for Bottled Beverage Coding?
2023-06-02source:access:203
When you enter the supermarket to the food and beverage area, you can directly see the date mark on the beverage bottle. Date coding includes inkjet coding and laser coding respectively, at present, the application of coding laser marking machines in the beverage industry is becoming more and more extensive. Along with the marketing campaign, many caps have QR codes and other campaign information inside. It is more convenient for manufacturers and consumers to trace and distinguish the validity period of products, etc., and it is not easy to replace. Eliminates many food safety concerns.
1.Cap coding - UV laser marking machine
The commonly used laser coding material on beverage bottle caps is PE material, and the laser coding on bottle caps generally uses laser coding printers. UV laser marking equipment is especially suitable for the high-end market of ultra-fine processing. Marking on the surface of packaging bottles of cosmetics, medicines, food and other polymer materials, the effect is fine, and the marking is clear and firm. UV laser is called all-round laser marking equipment. Because of its excellent beam quality, the focus spot is extremely small, the heat-affected processing area is small, there will be no thermal effect, and there will be no problem of material burning.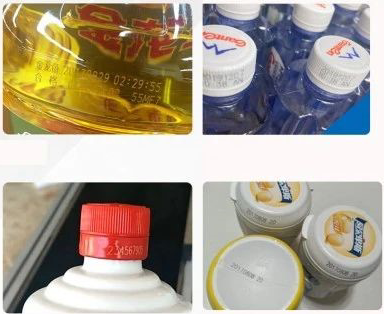 2. Beverage bottle laser marking -CO2 laser printer
Most bottled beverages are date-coded on the bottle or cap, the most common material is PET plastic material. CO2 laser marking machine have different wavelength marking effects, because different materials have different effects on light absorption, and the absorption intensity may break through.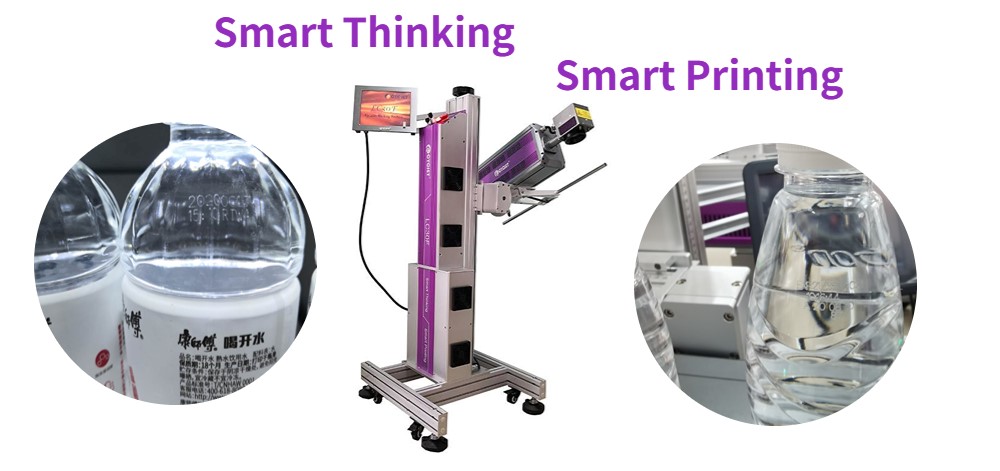 It is recommended that you can comprehensively determine the choice of beverage bottle laser coding equipment according to your own budget and coding location requirements. CYCJET Yuchang Industry recommends that you contact us for laser sample testing before purchasing beverage laser marking equipment, look at the actual specific marking effect and then decide the specific series of laser marking machines to choose, and find the best laser marking solution for you.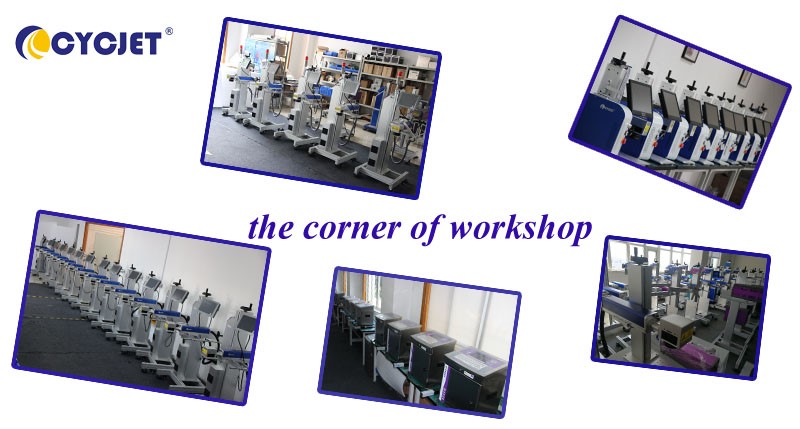 CYCJET is the brand name of Yuchang Industrial Company Limited. As a manufacturer, CYCJET have more than 19 years of experience for R& D different types of handheld inkjet printing solution, Laser printing solution, and portable marking solution, High Resolution Printing solution in Shanghai China.
Contact Person: David Guo
Telephone: +86-21-59970419 ext 8008
MOB:+86-139 1763 1707
Email: sales@cycjet.com
Web: https://cycjet.com/
Reference Video: https://youtube.com/shorts/uF22JAVVu9A?feature=share
Facebook: https://www.facebook.com/100064098422560/videos/267224125615152
Tiktok: http://www.tiktok.com/t/ZTRnyUpBM/
Linkedin: https://www.linkedin.com/feed/update/urn:li:activity:6981532693536673792
Alibaba:
https://www.alibaba.com/product-detail/CYCJET-LC30F-CO2-Fly-Laser-Marking_11000002921999.html?spm=a2700.shop_plser.41413.47.5c087e56tdvKph
Made-in-China:
https://cycjetlaser.en.made-in-china.com/product/IBknPAlMqQpH/China-Cycjet-LC30f-CO2-Laser-Coding-Machine-for-Beer-Glass-Bottle.html
Keywords :
High-speed laser marking machine