How to Choose Laser Marking Machine
2022-11-18source:access:140
The process of coding and marking involves assigning text, numbers, symbols or other shapes to products or packaging to meet compliance, traceability, production and branding requirements. Different types of technologies have different applications, including continuous inkjet, thermal foaming, and thermal transfer printing, which can meet the different needs of manufacturers. So which application is laser coding suitable for?
Unlike ink- or ribbon-based printing methods, laser technology uses light energy to mark a product, creating a permanent mark. Laser coding is a non-contact option ideal for permanent, high-quality coding.
How to choose different types of laser printers?
There are many types of laser technology, the three common ones are CO2, UV, and fiber optics. Each laser machine is suitable for different materials and applications. Let's take a look at the main features and applications of each laser technology.
CO2 laser coding machines come in different powers and wavelengths. This makes the CO2 laser highly versatile and can be absorbed by a variety of substrates, making it ideal for coding glass, paper and clear PET.

CYCJET CO2 lasers have an IP65 (dust and water resistance) rating, which means they work well in harsh environments such as dairy and beverage production. They also provide excellent human-machine readable codes on high-speed production lines. They are ideal solutions for the dairy, medical, beverage, food, pharmaceutical, health and beauty and tobacco industries.
Fiber laser machines use fiber-optic cables doped with special atoms to generate and guide light. The resulting laser beam is more precise than CO2 laser machines because of its lower divergence and smaller spot size, making it ideal for small, clear, readable codes. Beam properties can also be tailored to suit different materials and applications. Fiber lasers also have better energy conversion, lower maintenance costs, lower operating costs, and produce less smoke than CO2 lasers.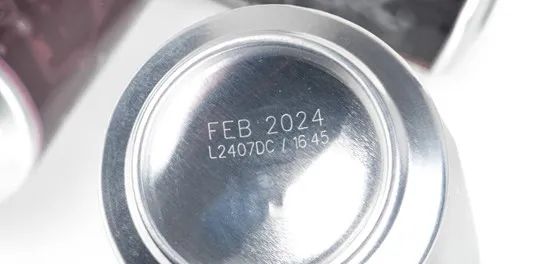 Due to its wavelength (1.064nm) and high pulse peak power, the F-Series fiber laser machines are ideal for marking metals and producing color changes in plastic materials. It is an ideal solution for beverage and food cans, industrial, medical equipment, cosmetics and electronics.
Like fiber lasers, UV lasers are solid-state lasers, but they use special crystals to generate short-wavelength laser radiation at 355 nm, so, among the three types, UV lasers have the highest resolution. The UV laser machine emits high-energy photons that can break chemical bonds in the substrate, causing non-thermal process changes in the substrate, meaning no thermal damage or compromising barrier properties in the inner layers of the laminated flexible film and the area around the coding. This process is called "cold coding". This makes UV laser machines very versatile.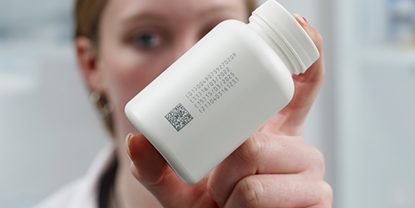 CYCJET LU5F UV laser machine is ideal for all kinds of plastic materials (light and dark colors) and recyclable materials, especially flexible films (recyclable), white and colored HDPE, LDPE and PP.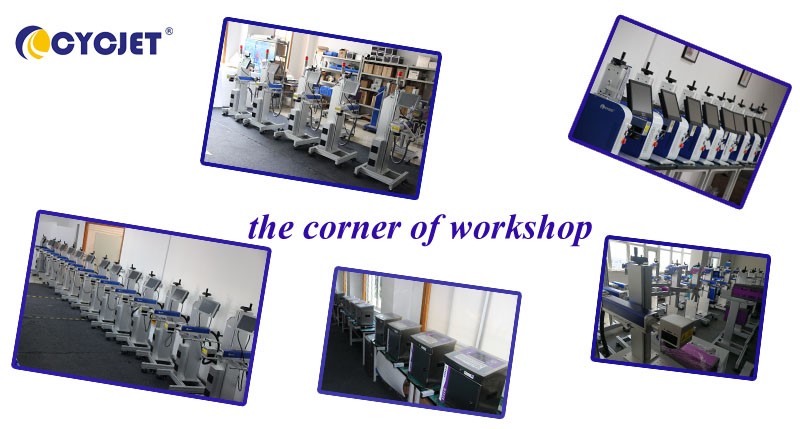 CYCJET is the brand name of Yuchang Industrial Company Limited. As a manufacturer, CYCJET have more than 16 years of experience for R& D different types of handheld inkjet printing solution, Laser printing solution, and portable marking solution, High Resolution Printing solution in Shanghai China.
Contact Person: David Guo
Telephone: +86-21-59970419 ext 8008
MOB:+86-139 1763 1707
Email: sales@cycjet.com
Web: https://cycjet.com/
Reference Video: https://youtu.be/QvKXcSDZf-I
Facebook: https://www.facebook.com/100064098422560/videos/1160152614924944
Linkedin: https://www.linkedin.com/feed/update/urn:li:activity:6990602990009155584
Ins: https://www.tiktok.com/t/ZTRQP4rP1/
Alibaba:
https://www.alibaba.com/product-detail/Industrial-7-Inch-Touch-Screen-Online_1600592790251.html?spm=a2700.shop_plgr.41413.10.570462f9pd0fsw
Made-in-China:
https://cycjetlaser.en.made-in-china.com/product/XoRxlQmVvZtg/China-Cycjet-Lf30f-Online-Laser- Marking-Machine-for-Plastic-Bottle.html
Keywords :