Handheld Marking Machines Come into Daily Life, A Revolutionary Transformation from Industrialization to Instrumentation
2023-08-04source:access:98
In recent years, handheld laser coding machines have unique ingenuity, breaking the limitations of traditional marking, and developing rapidly. Portable handheld laser marking machines are gradually becoming the first choice for marking machines in all walks of life, and after being upgraded based on traditional desktop marking machines, it not only inherits the advantages of desktop marking machines with clear marking characters and vivid product patterns after processing, at the same time, new advantages such as small size, convenient and easy to learn, and energy saving have also been added.
Hand marking machines have excellent applications in industrial marking and engraving. Not only that, compared with traditional desktop marking machines, it also has excellent characteristics such as wide pulse width range, high peak power, high frequency, and beam quality. It can meet the processing needs of high-quality industries, and is suitable for various materials such as metal, plastic, rubber, ceramics, glass, etc., and is currently mainly used in electronics, automobiles, medical equipment, aerospace and other industries
The portable laser marker is highly efficient, energy-saving and environmentally friendly in practical applications, with extremely low operating costs and does not require any consumables; and it will not produce any polluting gases during the marking process and will not affect the environment. With the increasing application of handheld laser marking machines and the increasing market demand, their prices are becoming more and more affordable and can be accepted by more companies.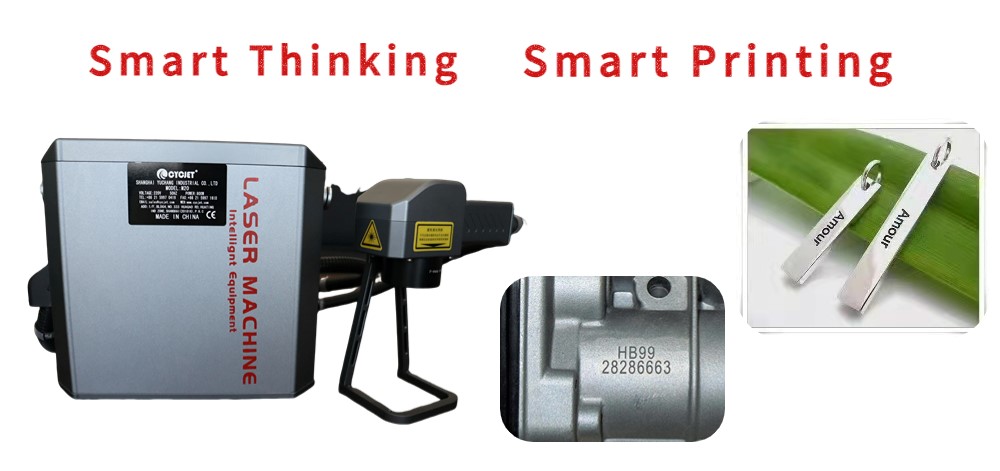 Hand coding machines have great competitive advantages in the market: First, it uses advanced laser technology and high-performance lasers, with high-precision, high-speed and high-stability marking effects; Secondly, it has a small body and a light and portable design, which is convenient for handheld operation and is suitable for various scenes and working environments; in addition, it also has a flexible software control system that can realize various marking effects and multiple pattern customization.
In the future, handheld laser marking machines will continue to innovate in terms of power, speed, functions and application fields to meet the diversification and personalization of market demand.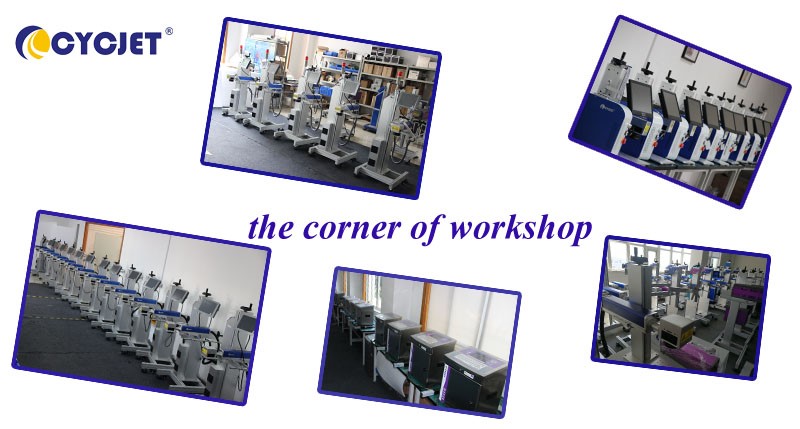 CYCJET is the brand name of Yuchang Industrial Company Limited. As a manufacturer, CYCJET have more than 19 years of experience for R& D different types of handheld inkjet printing solution, Laser printing solution, and portable marking solution, High Resolution Printing solution in Shanghai China.
Contact Person: David Guo
Telephone: +86-21-59970419 ext 8008
MOB:+86-139 1763 1707
Email: sales@cycjet.com
Web: https://cycjet.com/
Reference Video: https://www.youtube.com/shorts/FCZlR5IIMDs
Facebook: https://www.facebook.com/100064098422560/videos/788743816219154
Tiktok: https://www.tiktok.com/t/ZT886sqyR/
Linkedin: https://www.linkedin.com/feed/update/urn:li:activity:7090152234574909440
Alibaba:
https://www.alibaba.com/product-detail/CYCJET-M20-Portable-Handheld-Laser-Marking_1600537293721.html?spm=a2700.shop_plser.41413.3.1b5b379fYt9Wm8
Made-in-China:
https://cycjetlaser.en.made-in-china.com/product/sXbnqdwvkupx/China-Cycjet-Portable-Desktop-Hand-Laser-Marker-for-Metal-Parts.html
Keywords :
Handheld laser marking machine