Handheld Laser Marking Machine Helps Modernize Industrial Production
2023-10-26source:access:133
The handheld laser marking machine is characterized by being lightweight and easy to operate, and is suitable for marking and engraving on site at any time. Compared with traditional laser marking equipment, the handheld laser machine has a lightweight body and the marking head weighs less than 1 kilogram, so it is very suitable for marking and engraving on steel plates, large parts, heavy parts and other products that are not easy to move.
The laser of the handheld laser coding machine is a fiber laser, which can mark and engrave metal surfaces and some non-metal surfaces. Different patterns, characters and logos can be carved out. Due to its portability and ease of operation, marking and engraving can be easily performed on the production site or outdoors.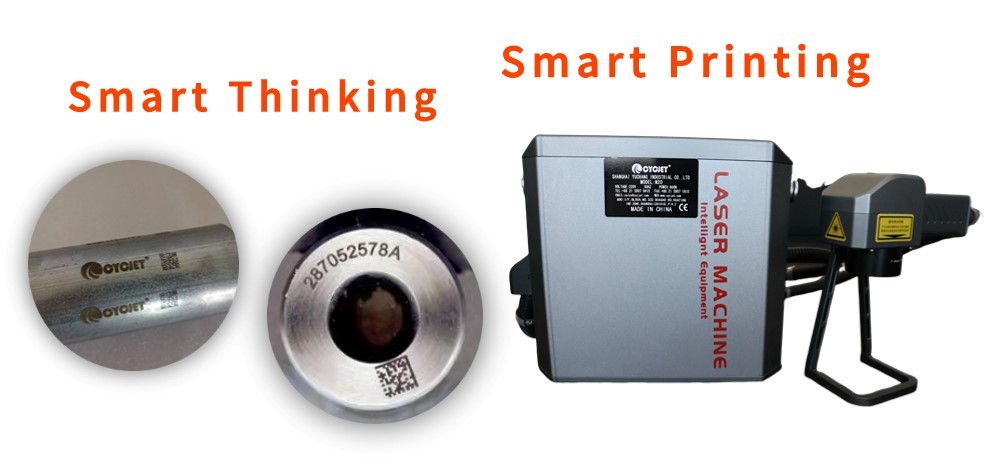 Hand marking machines have a wide range of applications. In the field of industrial production, it is usually used for marking and engraving on steel plates, large parts, heavy parts and other products that are not easy to move. These products usually need to be marked with serial number, production date and other information to facilitate subsequent production and use. In addition, handheld laser machines can also be used to mark and engrave outer packaging of food, medicine, etc., and can carry out labeling and batch management of packaging to ensure product quality and safety.
The advantage of a portable laser marker lies not only in its portability and flexibility, but also in its high efficiency and high precision. By using a handheld laser machine, high-precision marking and engraving of different materials can be achieved, improving production efficiency and quality. In addition, in addition to the stability of the handheld laser machine, it can work for a long time and has a service life of up to 100,000 hours.
In short, the mini handheld laser marker is a portable laser marking machine developed and produced by CYCJET Laser, which helps enterprises develop and solves their actual marking and coding problems. This type of handheld laser machine is a very important laser marking equipment. Its portability, efficiency and high precision make it widely used in fields such as industrial production, artistic creation and personalized customization. With the continuous advancement of science and technology, I believe that the application prospects of handheld laser machines will become broader and broader, becoming an important force in promoting industrial production and technological progress.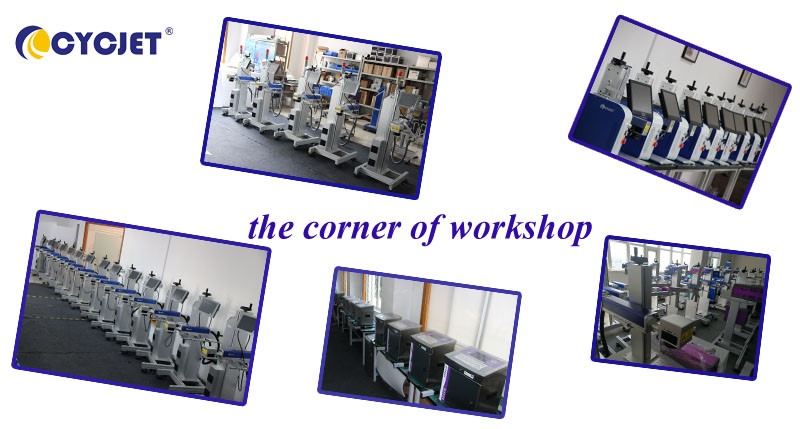 CYCJET is the brand name of Yuchang Industrial Company Limited. As a manufacturer, CYCJET have more than 19 years of experience for R& D different types of handheld inkjet printing solution, Laser printing solution, and portable marking solution, High Resolution Printing solution in Shanghai China.
Contact Person: David Guo
Telephone: +86-21-59970419 ext 8008
MOB:+86-139 1763 1707
Email: sales@cycjet.com
Web: https://cycjet.com/
Reference Video: https://youtu.be/lPAqnrYd7h0
Facebook: https://www.facebook.com/100064098422560/videos/688516176500422https://www.facebook.com/100064098422560/videos/688516176500422
Tiktok: https://www.tiktok.com/@cycjetlasermarker/video/7291103397682351402
Linkedin: https://www.linkedin.com/feed/update/urn:li:activity:7120609165433020418
Alibaba:
https://www.alibaba.com/product-detail/CYCJET-M20-Portable-Handheld-Laser-Marking_1600537293721.html?spm=a2700.shop_plser.41413.3.1b5b379fpgiA7N
Made-in-China:
https://cycjetlaser.en.made-in-china.com/product/sXbnqdwvkupx/China-Cycjet-Portable-Desktop-Hand-Laser-Marker-for-Metal-Parts.html
Keywords :
Handheld laser marking machine