Handheld Inkjet Printers Make Product Identification More Efficient and Simpler
2023-09-21source:access:242
In modern industrial production, handjet printers play an increasingly important role. They can print product information quickly and accurately, improving production efficiency and quality control. The handheld inkjet printer adopts a portable design and is easy to operate. Only one person can easily complete the printing work. It is equipped with a high-performance inkjet system that can quickly and accurately print various characters and patterns to make your products more eye-catching.
The smart printer is lightweight and easy to carry, making it easy to use in various production environments. At the same time, the handheld inkjet printer can print various characters and patterns, including numbers, Chinese characters, English, symbols, etc., which can meet the labeling needs of different products. In addition, handheld inkjet printers can also achieve high-speed printing, greatly improving production efficiency.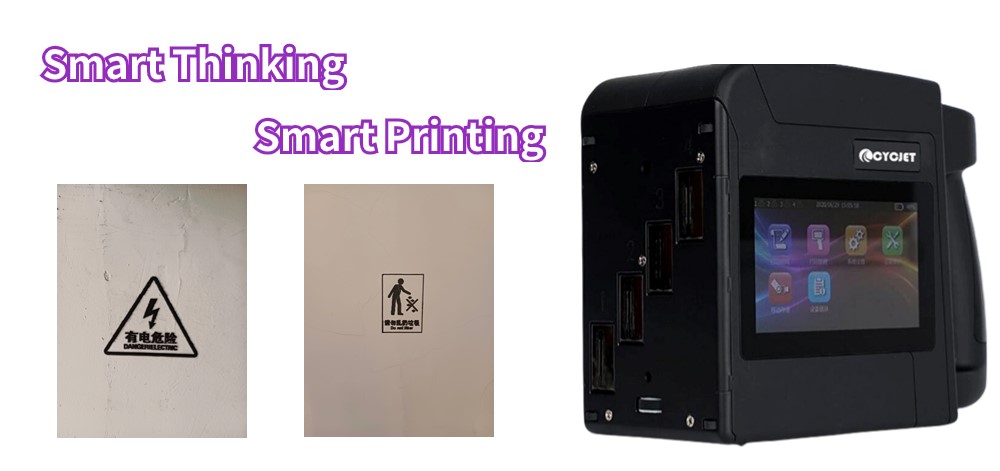 The advantages of handheld inkjet printers not only lie in the above features, but also in the following points:
1. Strong environmental adaptability:
The handle inkjet printer can adapt to different production environments and can be used indoors, outdoors, in humid or dry environments.
2. Simple operation:
The high-resolution handjet printer adopts a humanized design and is simple to operate. It can complete printing without complicated operations.
3. High printing quality:
The handheld inkjet printer adopts advanced printing technology, which can achieve high-definition printing effects and ensure clear and beautiful printing characters and patterns.
4. Energy saving and environmental protection:
The hand jet printer adopts energy-saving and environmentally friendly printing technology, which can reduce environmental pollution and reduce production costs.
In short, portable handheld inkjet printers have been widely used in modern industrial production due to their ease of use, high efficiency, and environmental protection. Whether it is product identification, production control or quality control, handheld inkjet printers are the best choice.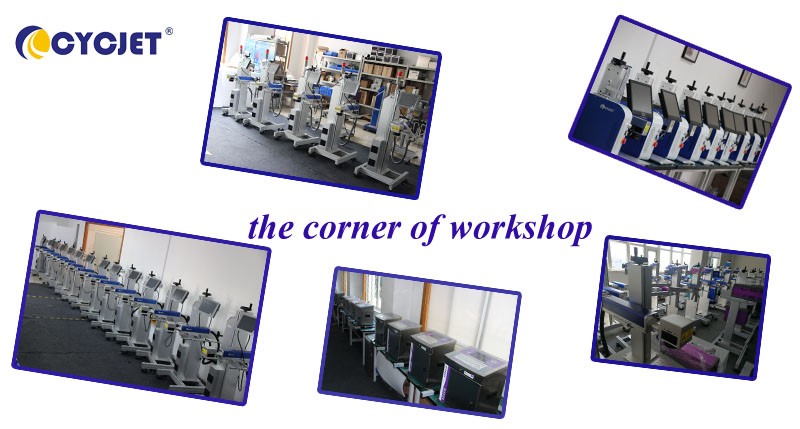 CYCJET is the brand name of Yuchang Industrial Company Limited. As a manufacturer, CYCJET have more than 19 years of experience for R& D different types of handheld inkjet printing solution, Laser printing solution, and portable marking solution, High Resolution Printing solution in Shanghai China.
Contact Person: David Guo
Telephone: +86-21-59970419 ext 8008
MOB:+86-139 1763 1707
Email: sales@cycjet.com
Web: https://cycjet.com/
Reference Video: https://youtu.be/YHBd4GTWF-0
Facebook: https://www.facebook.com/100064098422560/videos/1362309658028636
Linkedin: https://www.linkedin.com/feed/update/urn:li:activity:7107928960763625472
Tiktok: https://www.tiktok.com/t/ZPR7NxU31/
Alibaba:
https://www.alibaba.com/product-detail/CYCJET-High-Resolution-Tij-Portable-Thermal_1600947241781.html?spm=a2700.shop_plser.41413.5.1b5b379fEwGQr6
Made-in-China:
https://cycjetlaser.en.made-in-china.com/product/ldNGPpTHgwYJ/China-100mm-Wide-Format-Coding-Machine-for-Printing-Date-Qr-Serial-No-Logo-Bar-Code.html
Keywords :
High-resolution handjet printer