Fine Engraving Technology of Laser Marking Machine for Stainless Steel Metal
2023-10-26source:access:127
The fine engraving technology of fiber laser marking machines has become an important production process and is widely used in the marking and decoration fields of various metal products. Stainless steel metal, as a common metal product in daily life, can also be finely engraved through a laser marking machine.
The fine engraving technology of laser marking equipemnt is a high-precision processing method that uses a 1064nm infrared laser beam to instantaneously irradiate the surface of stainless steel at high temperature to form notches and give text or patterns. Compared with traditional processing methods, the fine engraving technology of laser marking machines has the advantages of high precision, fast speed, good effect, and environmental protection. Applying this technology to stainless steel metal can not only increase the beauty and practicality of the knife, but also increase the added value of the product.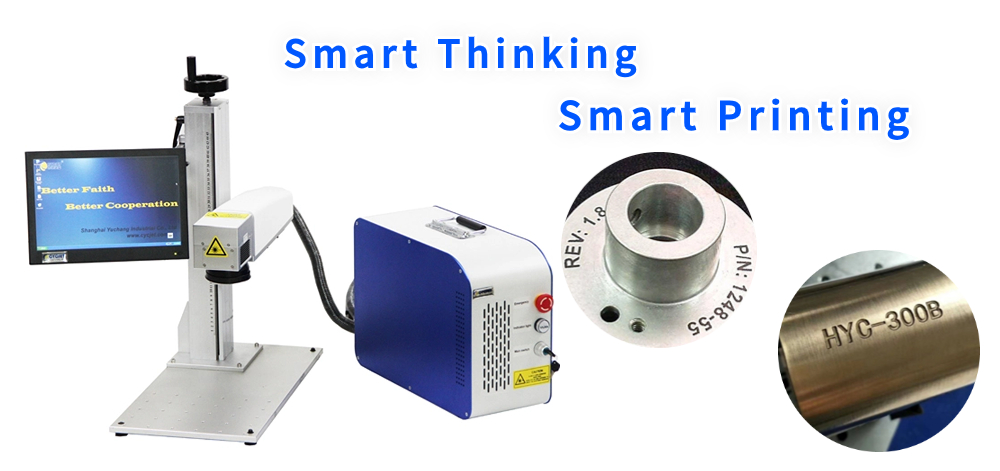 The characteristics of the fine engraving technology of laser marking machines for stainless steel metal mainly include the following aspects:
1. Laser engraving has high definition, and the depth and width of characters can be accurately controlled, which can meet high-precision marking requirements.
2. Laser engraving is fast and can complete a large amount of engraving work in a short time, greatly improving production efficiency.
3. The non-contact marking mode makes the laser engraving technology not cause any damage to the material and structure of the stainless steel metal, ensuring the integrity and performance of the metal.
4. The characters or patterns formed by laser engraving technology are durable and non-weary, giving the stainless steel fruit knife a longer service life and higher collection value.
The application scenarios of laser coding machine precision engraving technology are very wide, in addition to stainless steel metal products: such as stainless steel tableware, kitchenware, electronic products and other industries.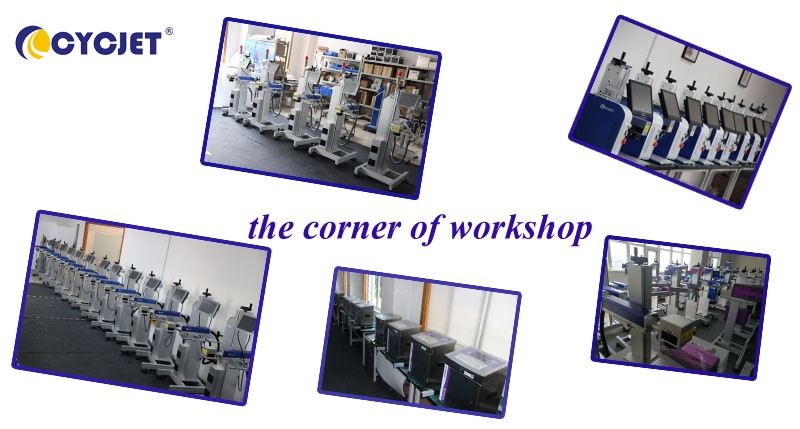 CYCJET is the brand name of Yuchang Industrial Company Limited. As a manufacturer, CYCJET have more than 19 years of experience for R& D different types of handheld inkjet printing solution, Laser printing solution, and portable marking solution, High Resolution Printing solution in Shanghai China.
Contact Person: David Guo
Telephone: +86-21-59970419 ext 8008
MOB:+86-139 1763 1707
Email: sales@cycjet.com
Web: https://cycjet.com/
Reference Video: https://youtu.be/B83rm_e7CZ8
Facebook: https://www.facebook.com/100064098422560/videos/1799130023818781
Linkedin: https://www.linkedin.com/feed/update/urn:li:activity:6993870550787923968
Tiktok: https://www.tiktok.com/@laser.marker/video/7276258911726964014
Alibaba:
https://www.alibaba.com/product-detail/CYCJET-LF20-Fiber-Laser-Coding-Machine_60447265208.html?spm=a2700.shop_plser.41413.3.1b5b379fHOhvdm
Made-in-China:
https://cycjetlaser.en.made-in-china.com/product/GSxngaLVucrq/China-Cycjet-Portable-Fly-Fiber-Laser-Marking-Machine.html
Keywords :
Stationary laser marking machine