Fight against Corona Virus pneumonia,CYCJET is on the way!
2020-04-08source:access:932
At the beginning of 2020, a sudden epidemic swept across the land of China. By 2020.3.16, more than 160,000 Coronavirus pneumonia cases have been diagnosed worldwide, affecting more than 120 countries and regions worldwide. China has adopted effective control measures in the early stage of the new coronary pneumonia. By March 20, 2020, most regions have been effectively controlled. China has not forgotten the battle of the city, and timely supported Italy, Iran and other severe epidemic areas. Here, CYCJET actively follows the steps of the motherland and makes every effort to give free medical supplies to friends as far away as Italy and Iran.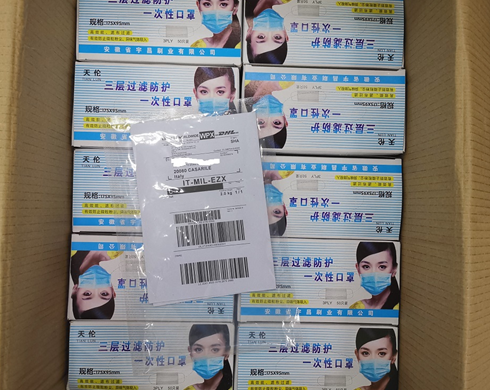 In addition, CYCJET provides free mask sample printing test and delivery service for mask manufacturers to help the normal production of masks and meet the current needs to fight the epidemic.
CYCJET Mask inkjet Printer can clearly print on medical masks, which is convenient for consumers to identify genuine and fake masks and avoid trouble.

CYCJET is the a brand name of Yuchang Industrial Company Limited. As a manufacturer, CYCJET have more than ten years' experience for wholesaler and retailer of different types of industrial inkjet printer, Laser printing solution, high resolution inkjet printer in Shanghai China.
Contact Person: David Guo
Telephone: +86-21-59970419 ext 8008
MOB:+86-139 1763 1707
Email: sales@cycjet.com
Keywords:
high resolution inkjet printer
Video Link: