Fiber Laser Marking Machine helps the Precision Bearing Industry have A Bumper Harvest
2023-09-08source:access:39
With the development of modern industry, laser coding printerhas become a high-precision marking tool widely used in various industries. Especially in the bearing industry, the application of laser marking machines has become a standard production process, with the advantages of high efficiency, stability, and precision, and has become an indispensable technology in the bearing industry.

The bearing industry is an indispensable part of modern industry. The bearing products produced by it are widely used in various fields such as various mechanical equipment, automobiles, and aircrafts. The quality and performance of bearings are directly related to the stability and service lif of the entire equipment, so quality control in the production process is particularly important. In the bearing industry, laser coding machines are mainly used for marking and identification of bearings.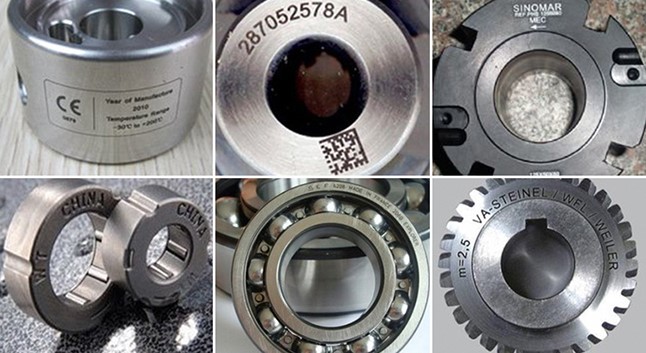 The marks printed by stationary laser marking machines are very fine and clear, and can contain various complex shapes and characters, such as company names, product models, production dates, QR codes, etc. These marks can not only easily identify the production information of the bearing, but also improve the safety and credibility of the bearing and prevent the appearance of fake and inferior products.
The application of laser marking machine in the bearing industry has the following aspects:
1. Environmental protection:
The laser marking machine does not need to use any chemical substances, and will not produce waste gas, waste water and waste residue, so it meets the requirements of environmental protection.
2. Wide application:
Fiber laser printer can use different laser heads and marking materials, and are suitable for printing marks on bearings of various materials, such as steel, aluminum, plastic, etc.
3. High efficiency:
The portable desktop laser marking machine can complete the printing of bearing marks in a very short time, and each mark has the same high-quality standard, which greatly improves production efficiency and production quality.
4. High precision:
The laser marking machine can be precisely positioned by computer control, and can mark in the range of microns. The printed marks are very clear and precise, and will not wear the surface and quality of the bearing.
In short, the application of laser marking machine in the bearing industry has become a standard production process, providing an efficient, stable and accurate solution for the production and quality control of the bearing industry. In the future, with the continuous development and innovation of laser technology, the application of laser marking machines in the bearing industry will become more and more extensive, injecting new vitality and impetus into the development of the bearing industry.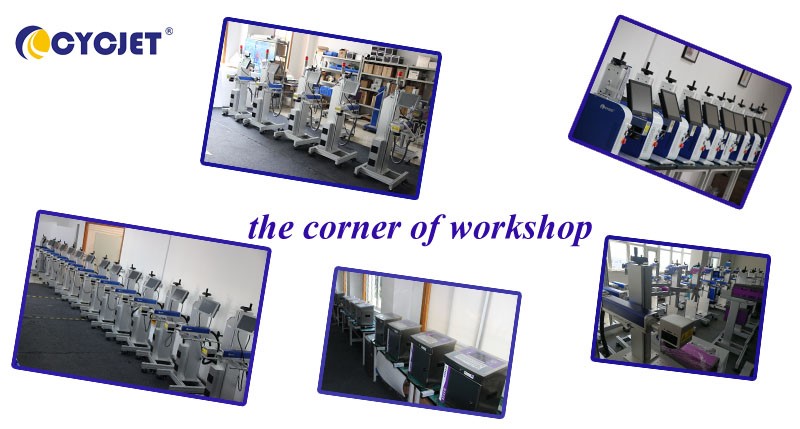 CYCJET is the brand name of Yuchang Industrial Company Limited. As a manufacturer, CYCJET have more than 19 years of experience for R& D different types of handheld inkjet printing solution, Laser printing solution, and portable marking solution, High Resolution Printing solution in Shanghai China.
Contact Person: David Guo
Telephone: +86-21-59970419 ext 8008
MOB:+86-139 1763 1707
Email: sales@cycjet.com
Web: https://cycjet.com/
Reference Video: https://youtu.be/B83rm_e7CZ8
Facebook: https://www.facebook.com/100064098422560/videos/1799130023818781
Tiktok: https://www.tiktok.com/t/ZTR7Qdtyn/
Linkedin: https://www.linkedin.com/feed/update/urn:li:activity:6993870550787923968
Alibaba:
https://www.alibaba.com/product-detail/CYCJET-LF20-Fiber-Laser-Coding-Machine_60447265208.html?spm=a2700.shop_plser.41413.3.1b5b379fHOhvdm
Made-in-China:
https://cycjetlaser.en.made-in-china.com/product/GSxngaLVucrq/China-Cycjet-Portable-Fly-Fiber-Laser-Marking-Machine.html
Keywords :
Stationary laser marking machine