Difference between CIJ Printer and UV inkjet printer
2021-12-22source:access:411
What is the difference between a UV inkjet printer manufacturer and an ordinary small character inkjet printer manufacturer? Presumably, this is a problem that many new and old customers who need to buy printers often wonder. Although they are all Inkjet marking equipment, the difference between small character printers and UV printers is actually very large. Today Shanghai CYCJET Just share some technical knowledge in this area with you, so that everyone can more easily and quickly recognize these two devices.

1. The application industry is different.
Small-characterTIJ inkjet printers are commonly used in food, beverage, pipe, pharmaceutical packaging, alcohol, cables, daily cosmetics, electronic components, PCB circuit boards and other products. Common printing content includes the common MFG, EXP, Batch No. and the manufacturer's logo, counter, time information, etc.
UV Piezo inkjet printer have great advantages in packaging identification and variable code printing. They are often integrated on packaging equipment such as rewinding machines and other automated platforms. They can be used for large-format printing on labels or some permeable materials. Codes, such as common two-dimensional code information, barcode information, multi-line patterns and multi-line text identification, etc., have fast printing speed and high resolution, and can achieve printing effects similar to printed objects, the fastest can reach 200m / min, often appear in printing and packaging manufacturers.
2. The printing height is different.
The printing height of small character printers is generally between 1.3mm and 12mm. Many printer manufacturers will advertise that their equipment can print 18mm or 15mm height. In fact, it is rarely achieved during normal work. There will be a high distance between the nozzle and the product, and the characters printed will be scattered. It seems that the quality of the printing effect will be greatly reduced, and the dot matrix may be uneven, affecting the product quality. In general, the more common product information is printed. The printing height is generally between 5-8mm.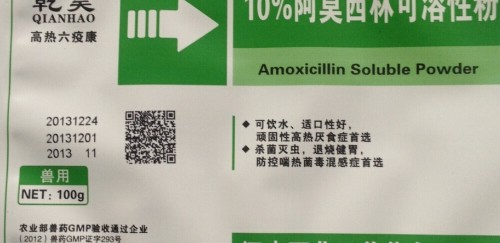 The printing height of the UV printer is much higher. For common UV printers, taking the CYCJET C700 Carton box inkjet printeras an example, a single nozzle can print 72mm in height, and a host can seamlessly stitch 6 nozzles. It can realize ultra-large-format coding with a height of more than 430mm, and achieve some overall coded identification solutions similar to the side of corrugated boxes.
3, the price difference is large.
The difference between UV inkjet printers and small character inkjet printers is a very important point, that is, the huge difference in their purchase prices, and the thresholds are very different. Take CYCJET C700 series UV inkjet printers, the price of a bare metal machine is almost Q The series of small-character inkjet printers is more than four times, and with automatic production lines, the price will further increase, making many small production plants prohibitive.
In the process of use, the use cost and maintenance cost are different between the two types of equipment. The small-character inkjet printers are relatively simple to use, cheaper to maintain and operate, and cheaper to use. The inks and solvents used are also relatively common. More economical signage equipment.

Based on the analysis of the three obvious differences between the two types of inkjet printer above, I believe that everyone will have a clearer understanding of the inkjet printer and the UV two-dimensional code inkjet printer. When purchasing, first of all, according to the product situation and labeling requirements,to conduct preliminary screening, followed by field visits to printer manufacturers, to learn more about the actual operation of the equipment, proofing tests, and more worry in the later stages.
CYCJET is a brand name of Yuchang Industrial Company Limited. As a manufacturer, CYCJET have more than ten years' experience for wholesaler and retailer of different types of handheld inkjet printing solution, Laser printing solution, portable marking solution in Shanghai China.
Contact Person: David Guo
Telephone: +86-21-59970419 ext 8008
MOB:+86-139 1763 1707(whatsapp)
Email: sales@cycjet.com
Web: www.cycjet.com
Keywords:
Video link: