Concrete Pipe Coding Cement Pipe Inkjet Printer
2023-02-24source:access:429
Good tools can improve workers' production efficiency and production environment, and can save enterprises a lot of manpower and time costs.
Portable handheld inkjet printer is a good and practical tool for marking on concrete pipes and cement pipes.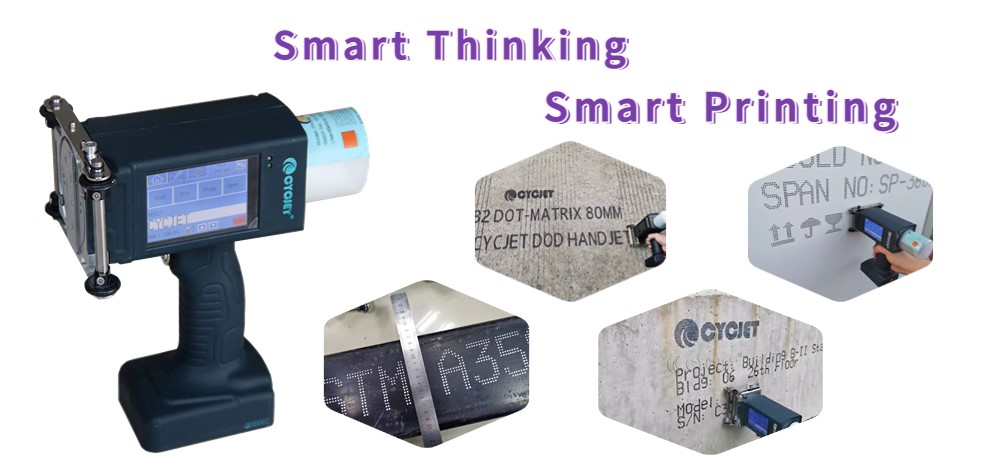 Environmental Safety
When printing with a handheld inkjet printer, there will be no ink leakage and other phenomena. Compared with painting or other methods, the production site can be kept clean and tidy.
2.Durable and worry-free
The concrete handheld inkjet printer is imported from Europe with original packaging, and the machine has passed ISO, CE and other certifications. Designed and manufactured at an industrial level, the machine nozzle is wear-resistant and corrosion-resistant. As long as it is used and maintained properly, it can exert the strong vitality of its industrial equipment. Some customers have used it for more than ten years and can still serve smoothly in production.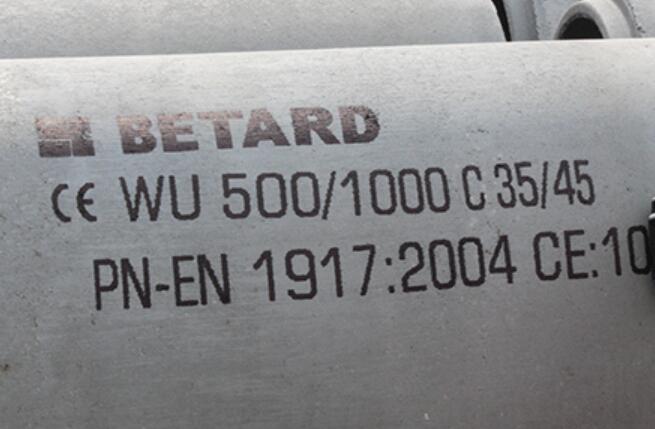 3.Great battery life
The handheld inkjet equipment uses industrial-grade batteries. The ALT160Plus model can last for 50 hours during operation, and the ALT160Plus model can last for 16 hours. The breakthrough battery life ensures that there will be no embarrassment of power failure during operation.

4. The printing effect is stable and beautiful.
Hand-held inkjet printer, the inkjet printing effect on the cement pipe is stable and beautiful. And according to the needs of customers, professional outdoor ink can be selected to ensure that the printing content can be kept for a long time; high temperature resistant ink can ensure the clear marking of cement pipes that require high temperature links; A variety of color inks can also meet the needs of cement pipes with special marking requirements.
5.Dynamic printing at any time, reducing pre-packaged inventory.
In addition to printing fixed information, the C700i can transmit and print dynamic and variable information in real time. The packaging carton does not need to be pre-printed, which greatly reduces the pre-packaging inventory and the time to find the corresponding packaging, and reduces the risk of unusable pre-printed packaging caused by changes. Complete instant printing of packing box information on site as needed.
A good handjet printermakes the marking of concrete pipes and cement pipes more efficient with half the effort.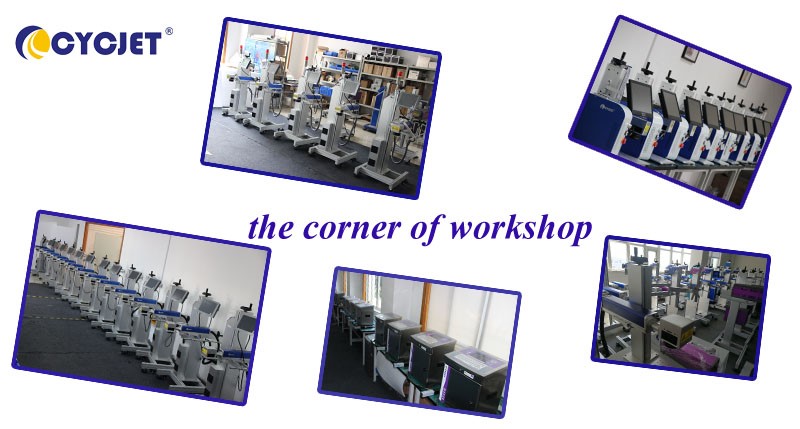 CYCJET is the brand name of Yuchang Industrial Company Limited. As a manufacturer, CYCJET have more than 16 years of experience for R& D different types of handheld inkjet printing solution, Laser printing solution, and portable marking solution, High Resolution Printing solution in Shanghai China.
Contact Person: David Guo
Telephone: +86-21-59970419 ext 8008
MOB:+86-139 1763 1707
Email: sales@cycjet.com
Web: https://cycjet.com/
Reference Video: https://youtu.be/Lvjduopj3ac
Facebook: https://www.facebook.com/watch/?v=941652410537219&ref=sharing
Linkedin: https://www.linkedin.com/feed/update/urn:li:activity:7027178442638974976
Tiktok: https://www.tiktok.com/@handheldinkjetprinter/video/7111695320748166442
Alibaba:
https://www.alibaba.com/product-detail/CYCJET-ALT160Plus-Large-Character-Handheld-Inkjet_62377222379.html?spm=a2700.shop_plser.41413.3.1b5b379fArmvfe
Made-in-China:
https://cycjetlaser.en.made-in-china.com/product/TwnaSRyzYWrl/China-Cycjet-Dod-Alt160plus-Large-Character-Handheld-Inkjet-Printer-for-Concrete-Pipe-Printing.html
Keywords :
Large character inkjet printer