Application of UV Inkjet Printer in Product Packaging
2023-09-01source:access:55
With the development of industry, UV inkjet printers have become an indispensable part of coding on product packaging. Especially in the current situation of fierce competition and rapid changes in the market environment, the application of UV inkjet printers is of great significance for enterprises to improve production efficiency and reduce operating costs.
With the continuous development of the packaging industry, people's requirements for packaging are getting higher and higher. In order to meet market demand, improve production efficiency, and reduce costs, online inkjet printers, as an advanced inkjet coding equipment, are gradually being valued and applied by the packaging industry.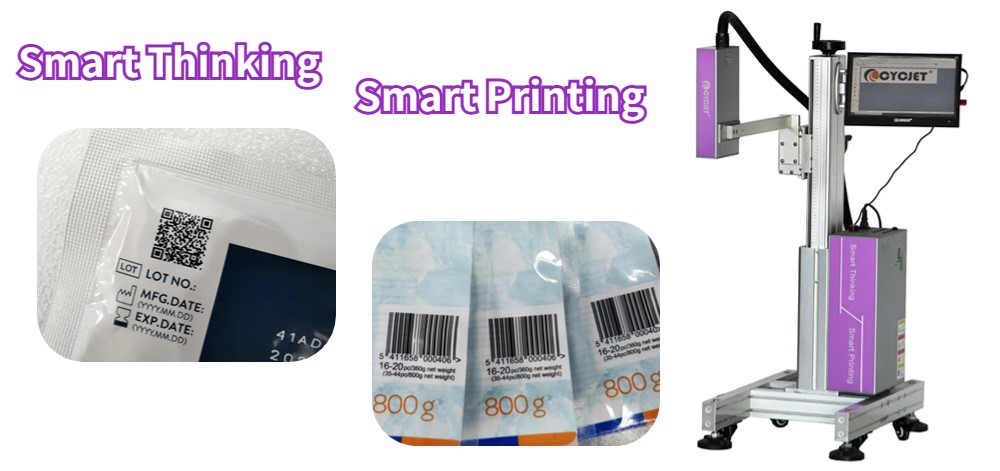 Application advantages of UV inkjet printers in the packaging industry.
1. High-speed coding ability: industrial inkjet printer adopts high-speed inkjet technology, which can realize fast and high-quality coding on the surface of packaging. Compared with traditional inkjet coding equipment, UV inkjet printer has higher coding speed and higher precision, which can effectively improve production efficiency.
2. Wide applicability: According to different packaging materials, the UV inkjet printer can flexibly adjust the coding parameters to adapt to different types of packaging products. Whether it is plastic packaging bags, cartons, aluminum-plastic composite packaging or glass bottles, etc., UV inkjet printers can achieve clear and durable coding effects.

3. Environmental protection and energy saving: high-resolution inkjet printer adopts ultraviolet light curing technology, and the ink is cured instantly after inkjet printing, without additional heating equipment. Compared with traditional inkjet coding equipment, which consumes a lot of energy for heating and drying, UV inkjet printers are more energy-saving and environmentally friendly, which is in line with the sustainable development concept of modern industry.
To sum up, the application of large character inkjet printers in the packaging industry plays an important role in ensuring product quality, combating counterfeiting and improving brand reputation. By providing products with clear and reliable identification and improving consumers' trust in the brand, UV inkjet printers provide strong support for the development and promotion of the packaging industry.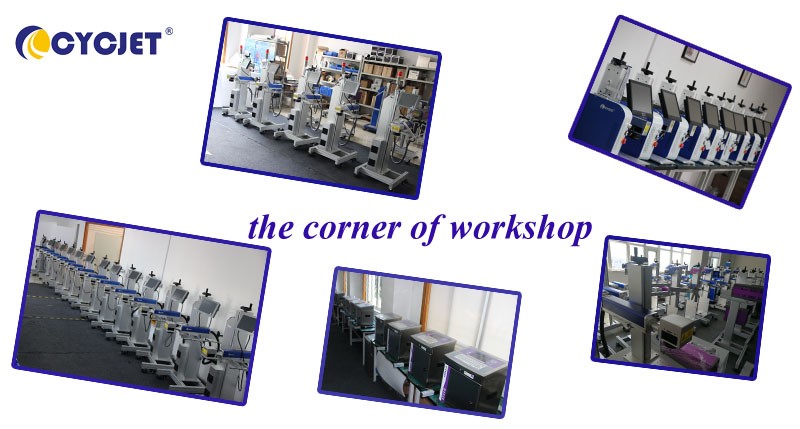 CYCJET is the brand name of Yuchang Industrial Company Limited. As a manufacturer, CYCJET have more than 19 years of experience for R& D different types of handheld inkjet printing solution, Laser printing solution, and portable marking solution, High Resolution Printing solution in Shanghai China.
Contact Person: David Guo
Telephone: +86-21-59970419 ext 8008
MOB:+86-139 1763 1707
Email: sales@cycjet.com
Web: https://cycjet.com/
Reference Video: https://youtu.be/Dd15AOpjTFI
Facebook: https://www.facebook.com/100064098422560/videos/613315256958066
Tiktok: https://www.tiktok.com/t/ZTREnynXQ
Linkedin: https://www.linkedin.com/feed/update/urn:li:activity:6975351959864188928
Alibaba:
https://www.alibaba.com/product-detail/CYCJET-ALT500UV-Industrial-high-speed-large_1600410058492.html?spm=a2700.shop_plser.41413.3.1b5b379fruu7Gc
Made-in-China:
https://cycjetlaser.en.made-in-china.com/product/UOmtRVwHgeru/China-Cycjet-High-Speed-Online-Alt500UV-Large-Character-Inkjet-Printer-for-Cloth-Label-Qr-Code-Barcode-Inkjet-Coding-Machine.html
Keywords :
High-resolution inkjet printer