Application of Portable Handheld Inkjet Printer on Cartons
2023-11-09source:access:67
Coding on cartons or cartons is widely used in various packaging equipment and packaging industries. In recent years, with the continuous tightening of product identification standards and the continuous development of the inkjet printer industry, the use of handheld inkjet printers to realize one code for each carton is becoming more and more common in industrial production.
Because the handjet printer can realize one code for each carton, it is convenient, economical, fast and efficient, and has been widely praised by customers in various industries. The continuous upgrading of traditional inkjet printers and the in-depth development of laser printers have also made it easier to realize product identification, whether it is a digital barcode or an image QR code, it can be easily realized through an inkjet printer.
Normally, the coding of products to realize one code for each carton is completed during the production of product packaging, or directly install the inkjet printer equipment into the product production line, and complete the product identification and inkjet coding during the product production process.
This ensures production speed without adding additional production processes. In some special fields, such as cement products, boards and other relatively large items, it is often difficult to assign codes due to their large size, production environment and other factors. Therefore, when it comes to coding these products, handle inkjet printers are often used to code each item in the carton.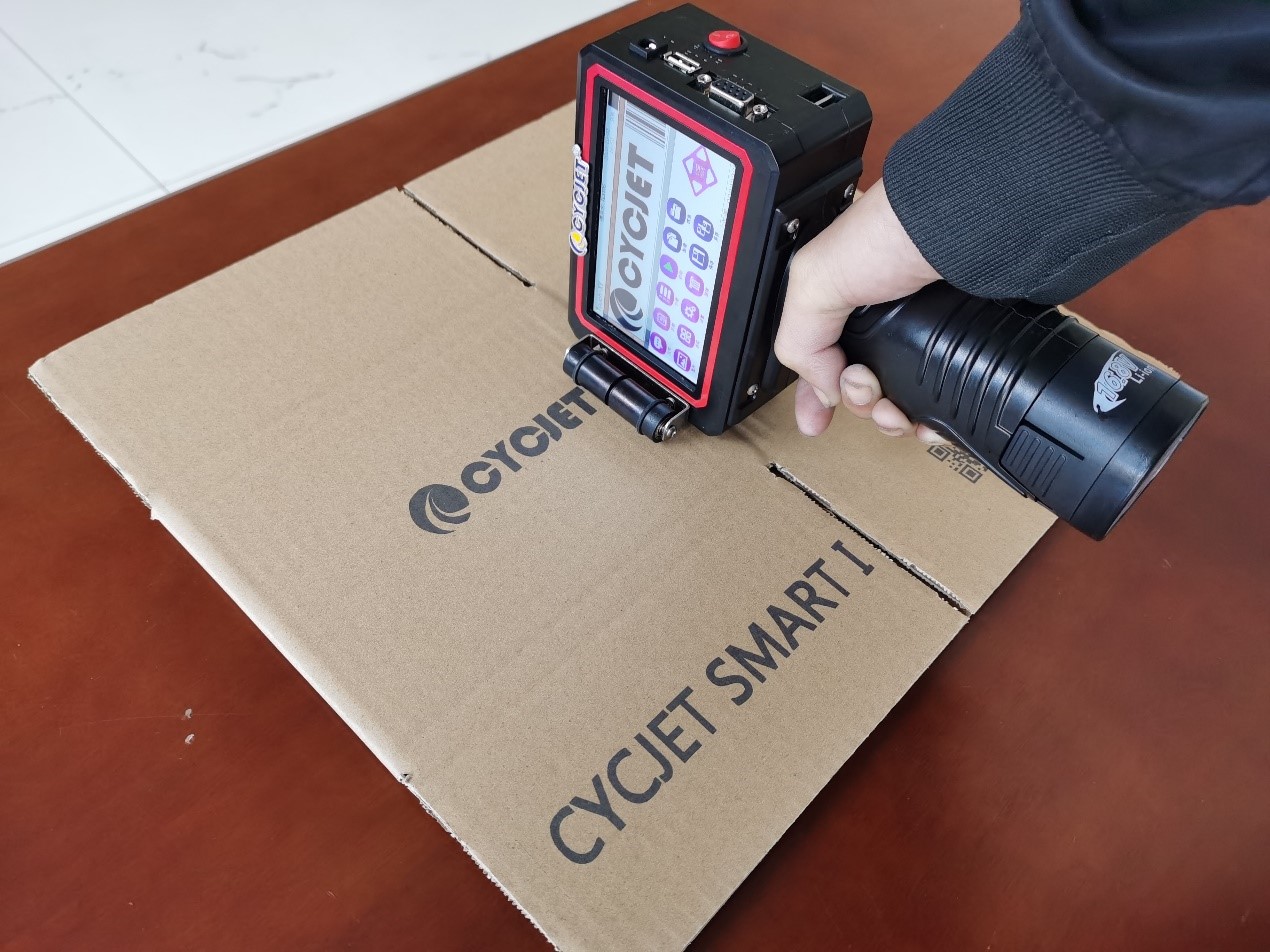 Handheld inkjet printers are often used in the food packaging industry, as well as in the processing and packaging processes of some production companies, to code and mark some cartons or pallets. Hand jet printers have better printing effects on many materials that are permeable or whose surface is easy to absorb ink.
Its clarity and resolution will be higher, customer identification will be easier, and the fonts will be more beautiful, if the barcode or QR code is printed, it will directly affect the scanning rate, the adhesion will be better, and it will not be easily wiped off, ensuring the integrity of the product code identification during the commodity circulation link and process, which will facilitate later traceability, anti-counterfeiting and marketing.
Portable handheld inkjet printers have a relatively large market share and a large number of customer groups. One of the application characteristics of the handheld machine is that it is very flexible and lightweight. The entire printing process can be operated with one hand. It is also relatively simple to use. Just press the button and move quickly along the direction of the product that needs to be printed.
As a portable marking device, the basic functions of the high-resolution handjet printer are standard. From production date, expiration date, batch number, LOGO pattern to variable digital serial number, many types of content can be directly edited through the touch screen that comes with the handheld machine, what you see is what you get, very convenient and intuitive, which is helpful for users to understand and use.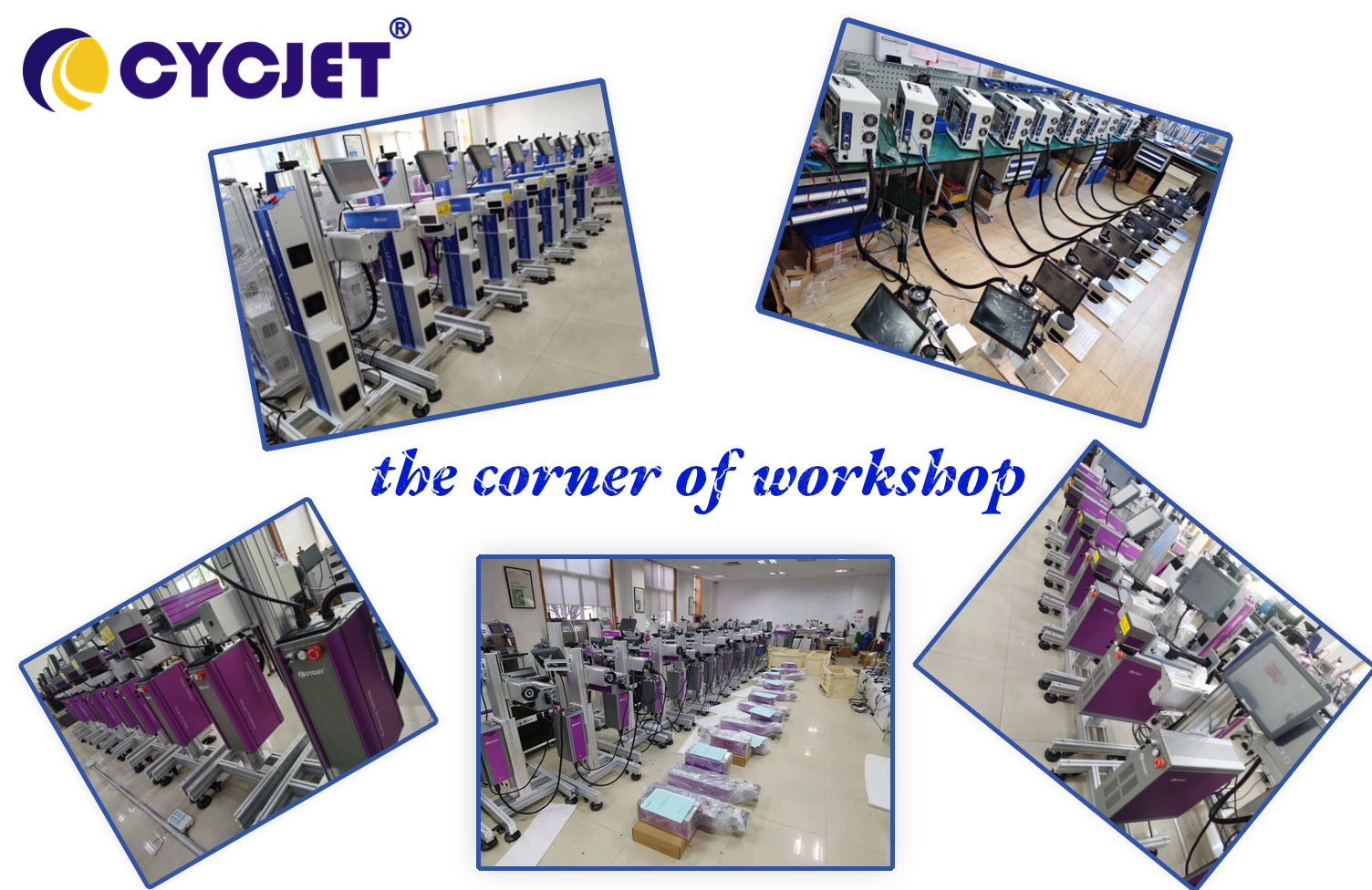 CYCJET is the brand name of Yuchang Industrial Company Limited. As a manufacturer, CYCJET have more than 19 years of experience for R& D different types of handheld inkjet printing solution, Laser printing solution, and portable marking solution, High Resolution Printing solution in Shanghai China.
Contact Person: David Guo
Telephone: +86-21-59970419 ext 8008
MOB:+86-139 1763 1707
Email: sales@cycjet.com
Web: https://cycjet.com/
Reference Video: https://youtube.com/shorts/X8GKlH4xU7k
Facebook: https://www.facebook.com/100064098422560/videos/2607719449375431
Tiktok: https://www.tiktok.com/@handjet.printer_/video/7273736910604897578
Linkedin:https://www.linkedin.com/feed/update/urn:li:activity:7102857471026728960
Alibaba:
https://www.alibaba.com/product-detail/Smart-Hand-Held-Printer-Inkjet-Hand_1600751670044.html?spm=a2700.shop_plser.41413.7.1b5b379fWv4vYU
Made-in-China:
https://cycjetlaser.en.made-in-china.com/product/vOoGHScMfVUt/China-Handheld-Thermal-Inkjet-Printer-25-4mm-Printing-Machine-for-Date-Printing.html
Keywords :
Portable handheld inkjet printer