Application of Laser Marking in Smart Watch
2022-05-10source:access:1009
With the advancement of technology and the upgrade of consumption, smart watches have entered people's lives, which bring a lot of convenience to work, life and study. For anti-counterfeiting and brand promotion, common smart watches are marked with information such as brand trademarks, product parameters, and QR codes. The application of laser marking technology makes smart watch products more refined and fashionable.
1.Traditional printing methods can no longer meet development needs
With the continuous breakthrough of software and hardware technology, the product design of smart watches is becoming more and more lightweight, refined and fashionable. The fierce market competition and the diversification of product design require that the product logo of smart watches can be retained for a long time and will not be easily erased and damaged. Obviously, traditional methods such as silk screen printing ink, corrosion, EDM, and labeling can no longer meet the requirements. The smart watch laser marking process uses a high-energy-density laser beam to permanently mark the surface of various materials, presenting exquisite patterns, text, trademark logos, QR codes, barcodes, and so on.
2.Advantages of smart watch laser marking process
Smart watch laser marking is a non-contact processing method, which does not have any mechanical pressure on the workpiece during processing, has little thermal impact, and will not cause deformation or damage to the workpiece. Smart watch laser marking has very flexible time and space control, and can be freely applied to various shapes, materials, specifications and sizes, and is not limited by the processing environment. It is also suitable for small batch product development and large-scale mass production.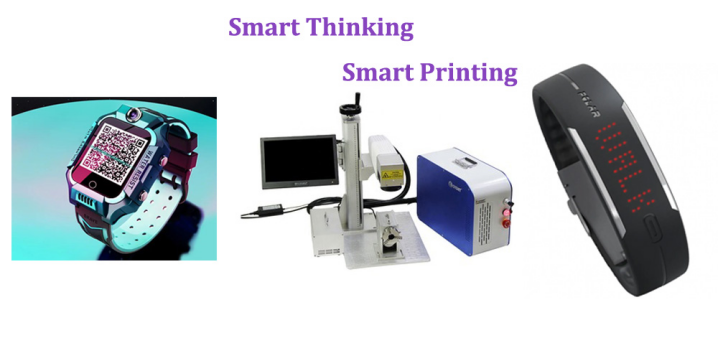 The smart watch laser marking process belongs to the category of precision processing. Using computer design and output patterns, the marking is fast and accurate, the line fineness can reach the micron level, the marking effect is clear and three-dimensional, and the edges are clean and dust-free. The marks made by this process can be kept forever and are not easy to be altered and counterfeited.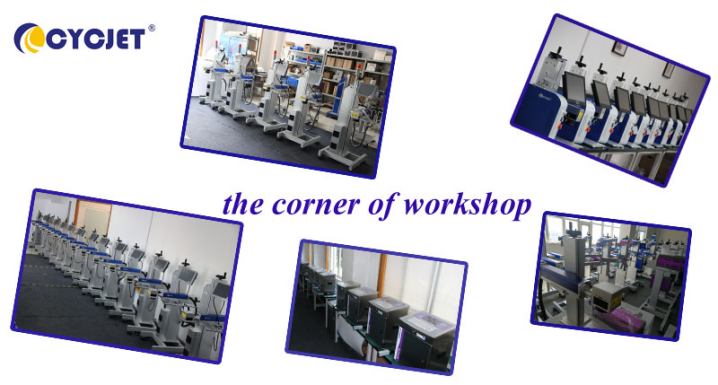 Laser processing is a clean and pollution-free new processing method without pollution sources, which meets the increasingly high environmental protection policy requirements. And the smart watch laser marking process does not require any extra consumables, the operation is very stable and efficient, the operating cost is very low, and it truly achieves energy-saving and efficient production.

CYCJET is the brand name of Yuchang Industrial Company Limited. As a manufacturer, CYCJET have more than 16 years of experience for R& D different types of handheld inkjet printing solution, Laser printing solution, and portable marking solution, High Resolution Printing solution in Shanghai China.
Contact Person: David Guo
Telephone: +86-21-59970419 ext 8008
MOB:+86-139 1763 1707
Email: sales@cycjet.com
Keywords :
laser marking equipment
laser coding machine
fiber laser printer
laser coding printer
flying laser marking machine
Working video:
https://youtu.be/lanFoCXWB8I
https://youtu.be/jn8WOow4uvk