Application of Laser Marking Machine in Bottled Water
2023-11-02source:access:104
Water is an indispensable part of us humans, and we need to replenish a lot of water every day. Bottled water has become an indispensable part now. Laser marking machines can print production date, batch, manufacturer and other key information on small bottles of mineral water, small bottles of beverages and other containers, this information can easily facilitate the management of production companies and the use of consumers, and it can also help ensure the quality and safety of beverages.
Advantages of CO2 laser marking machines on mineral water bottles:
1. The marking effect is long-lasting: for example, the marking will not fade due to environmental factors (touch, acidic and alkaline gases, high temperature, low temperature, etc.).
2. Marking effect anti-counterfeiting: Marks engraved by laser coding machines are not easy to copy and change, and have strong anti-counterfeiting properties to a certain extent.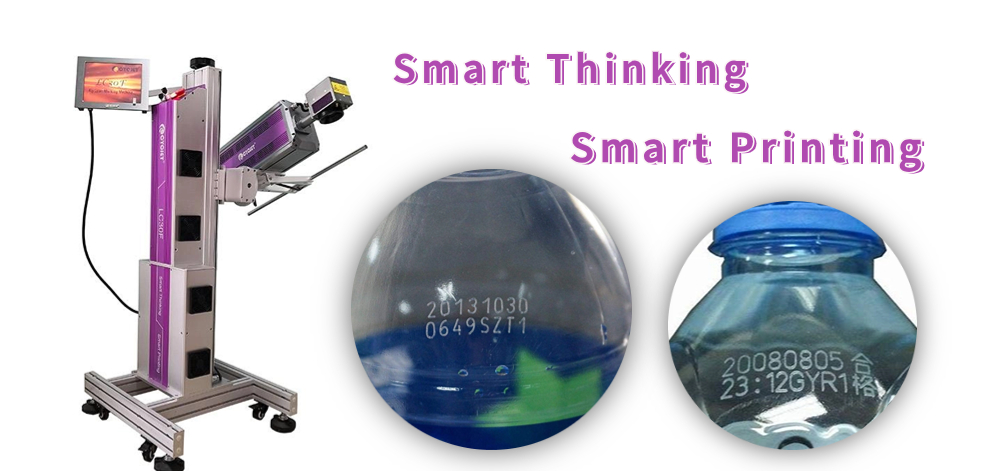 3. The marking effect is non-contact: laser marking is processed by a non-mechanical "light knife" and can print marks on any regular or irregular surface, moreover, the workpiece will not generate internal stress after marking, ensuring the original accuracy of the workpiece. There is no corrosion on the working surface, no "tool" wear, no toxicity, and no pollution.
4.Marking effect and engraving precision: Because the patterns of items engraved by laser marking machines are beautiful and delicate, the minimum line width can reach 0.04mm. The markings are clear, durable, beautiful and feel good in hand. High-grade products have stronger market competitiveness.
5. Low operating costs: The laser coding printer marks the shape in one go, has fast marking speed and low energy consumption, so the operating costs are low. Although the equipment investment of laser marking machines is larger than that of traditional marking equipment, in terms of operating costs, using laser marking machines is much lower.
6. High processing efficiency: Since the laser beam controlled by the industrial control computer of the marking machine can move at high speed, the marking process can be completed within seconds.
In today's market, mineral water products have become an indispensable part of people's lives. In the production process, how to improve the quality and recognition of products has become increasingly important. The emergence of high-speed laser marking machines provides manufacturers with a good solution.
The laser marking equipment is installed on the side of the mineral water production line, and the products are automatically spray-coded as they pass by. It can quickly, efficiently and accurately spray-code mineral water packaging. And even on uneven arc surfaces, the inkjet printer can complete clear and precise inkjet printing with reliable adhesion. This not only improves the efficiency of the production line, but also greatly enhances product recognition, making consumers trust and love these mineral water products more.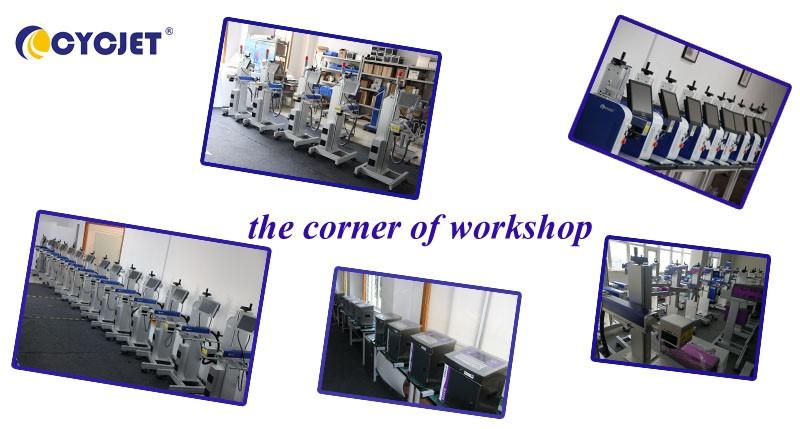 CYCJET is the brand name of Yuchang Industrial Company Limited. As a manufacturer, CYCJET have more than 19 years of experience for R& D different types of handheld inkjet printing solution, Laser printing solution, and portable marking solution, High Resolution Printing solution in Shanghai China.
Contact Person: David Guo
Telephone: +86-21-59970419 ext 8008
MOB:+86-139 1763 1707
Email: sales@cycjet.com
Web: https://cycjet.com/
Reference Video: https://youtube.com/shorts/uF22JAVVu9A?feature=share
Facebook: https://www.facebook.com/100064098422560/videos/267224125615152
Tiktok: https://www.tiktok.com/@cycjet/video/7089191276293278982
Linkedin:https://www.linkedin.com/feed/update/urn:li:activity:6991700281700876288
Alibaba:
https://www.alibaba.com/product-detail/CYCJET-LC30F-CO2-Fly-Laser-Marking_11000002921999.html?spm=a2700.shop_plser.41413.47.5c087e56tdvKph
Made-in-China:
https://cycjetlaser.en.made-in-china.com/product/IBknPAlMqQpH/China-Cycjet-LC30f-CO2-Laser-Coding-Machine-for-Beer-Glass-Bottle.html
Keywords :