Application of Handheld Laser Marking on Aluminum Alloy
2023-04-14source:access:692
As a modern precision processing method, handheld laser coding machine technology has unique advantages compared with corrosion, pneumatic processing, etc. the laser is used as an additive method, and there is no processing force between the workpiece and the advantages of no contact, no cutting force, and small thermal influence, which ensures the original precision of the workpiece. At the same time, the material has wide adaptability, can make very fine marks on the surface of various materials and has very good durability.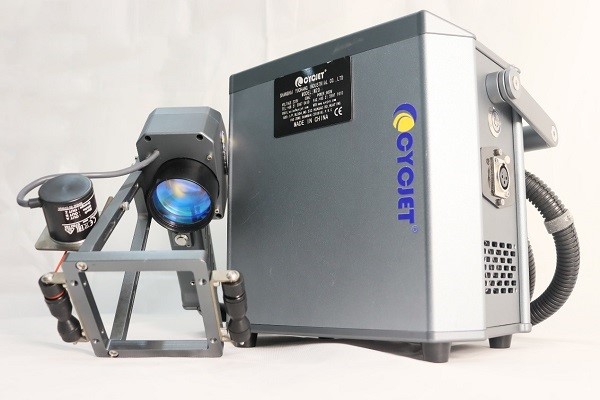 The space control and time control of the laser in aluminum alloy laser marking are very good, and the freedom of the material, shape, size and processing environment of the processing object is very large, especially for automatic processing and special surface processing. And the method of adding is flexible, which can not only meet the needs of laboratory style single item design, but also meet the requirements of industrial mass production. The laser marking is fine, and the lines can reach the order of millimeters and microns. It is very difficult to forge and change the marks made by the handheld laser marker, which is very important for product anti-counterfeiting.
Aluminum alloy laser marking machine can engrave LOGO trademark, pattern, text, QR code, serial number, symbol, anti-counterfeiting code, code, barcode, etc. on plastic products, metal products, stainless steel, aluminum alloy, hardware and other products. The handheld laser marking machine has the advantages of fast engraving speed, high production efficiency, long service life, simple operation, zero consumables only need to be powered on, pattern text can be modified at will, labor saving, safety and environmental protection zero pollution, engraved text and the pattern has long-term color and no fall off, and has the effect of anti-counterfeiting.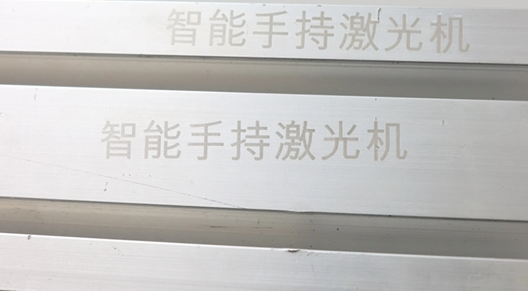 Portable laser marker in aluminum alloy laser marking have been widely used in various industries, opening up broad prospects for high-quality, efficient, pollution-free and low-cost modern processing and production. With the continuous expansion of modern laser marking application fields, the requirements for miniaturization, high efficiency and integration of laser manufacturing equipment systems are also getting higher and higher, the successful development of new high-efficiency fiber laser technology will definitely give a great impetus to this.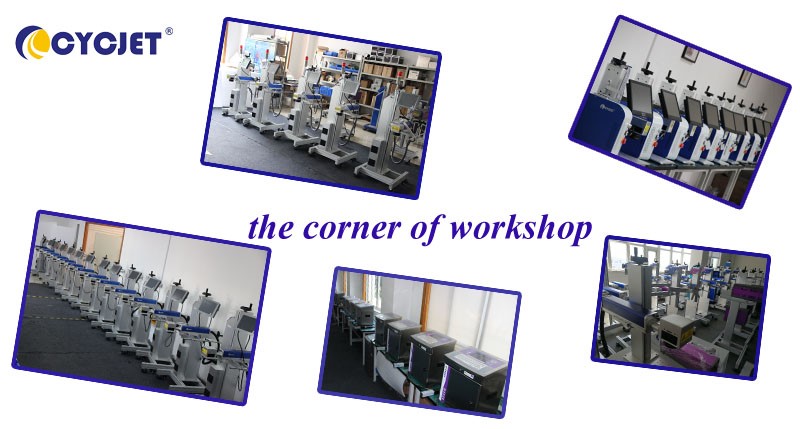 CYCJET is the brand name of Yuchang Industrial Company Limited. As a manufacturer, CYCJET have more than 19 years of experience for R& D different types of handheld inkjet printing solution, Laser printing solution, and portable marking solution, High Resolution Printing solution in Shanghai China.
Contact Person: David Guo
Telephone: +86-21-59970419 ext 8008
MOB:+86-139 1763 1707
Email: sales@cycjet.com
Web: https://cycjet.com/
Reference Video: https://youtube.com/shorts/u_y70guJU0I
Facebook: https://www.facebook.com/100064098422560/videos/3415921788621070
Tiktok: https://www.tiktok.com/t/ZTR3k7rcd/
Linkedin: https://www.linkedin.com/feed/update/urn:li:activity:7033976534914781184
Alibaba:
https://www.alibaba.com/product-detail/CYCJET-M20-Portable-Handheld-Laser-Marking_1600537293721.html?spm=a2700.shop_plser.41413.3.1b5b379fmKj3Lg
Made-in-China:
https://cycjetlaser.en.made-in-china.com/product/sXbnqdwvkupx/China-Cycjet-Portable-Desktop-Hand-Laser-Marker-for-Metal-Parts.html
Keywords :
Handheld laser marking machine