Application of Handheld Laser Marking Machine in Tire Industry
2023-07-14source:access:166
With the development of the times, the tire industry has higher and higher requirements for tire quality and function, and more and more attention are paid to the cost control and environmental protection of the tire manufacturing process by adopting advanced manufacturing technology, the requirements for products to meet market demand are getting higher and higher. At present, most tire manufacturing companies are planning to build unmanned factories, adopting advanced low-carbon and low-consumption manufacturing processes and tire life cycle traceability management systems based on network cloud platforms, to better meet the new needs of tire users and bring value to tire manufacturers and users. However, handheld laser coding machines can effectively reduce the cost of the tire manufacturing process, reduce carbon dioxide greenhouse gas emissions, and help tire companies meet the market demand for high-quality, high-performance, and multi-functional tires.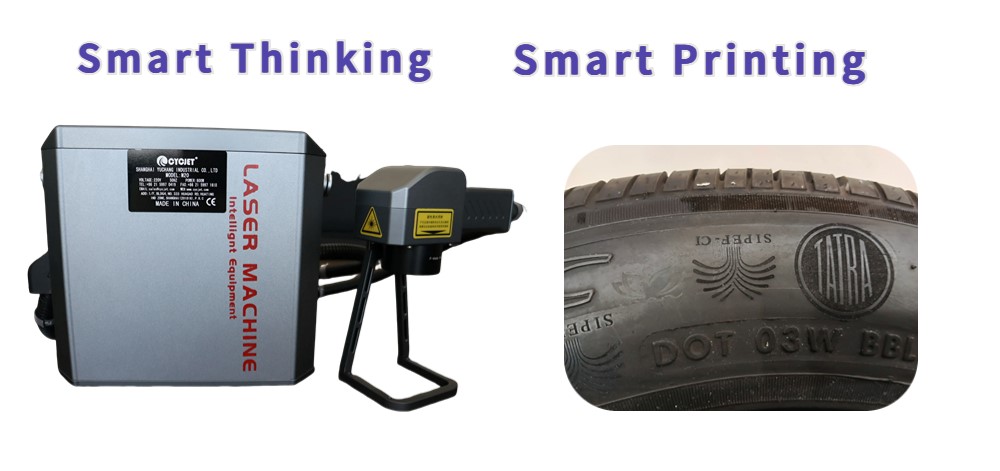 The laser is used to code on the side of the finished tire instead of the traditional movable type block printing process, and the formation of the sidewall information text pattern is delayed to the subsequent inspection and shipment process. Laser coding has the following advantages: avoid the batch loss of finished products caused by using wrong movable type blocks; avoid the loss of work stoppage caused by frequent replacement of week numbers; effectively improve the appearance quality of products and eliminate the "flash" caused by the gap between movable type blocks; Barcode or QR code marking makes product life cycle management more convenient and convenient; tire sales can be flexibly adjusted according to order requirements, reducing inventory and capital backlog.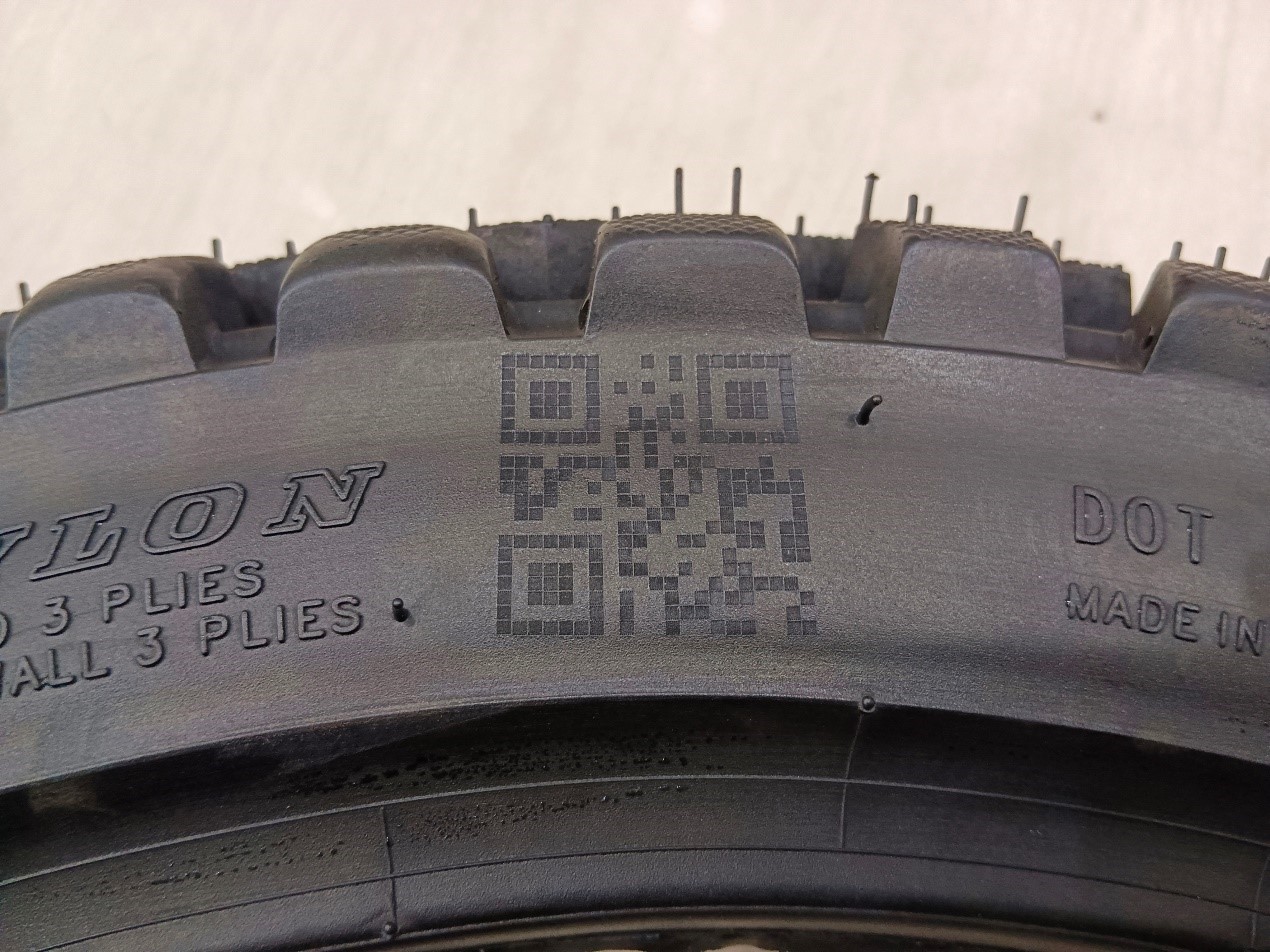 However, the hand laser marker can mark text, numbers, week numbers, patterns, barcodes, QR codes, etc. on the tires, all of which can be accurately marked, and the marking depth and marking format can be adjusted as needed. The laser marking machine has good beam quality, low power attenuation, long life, high reliability, Gaussian distribution of laser energy, small thermal impact, no carbonization, clear marking, and easy identification. The flexible portable laser marker can meet the coding requirements of various text fonts, date numbers, and patterns, and has a complete laser coding process database. Equipped with laser radiation protection device and powerful fire-proof smoke dust collection and filtration system to protect the health and safety of operators.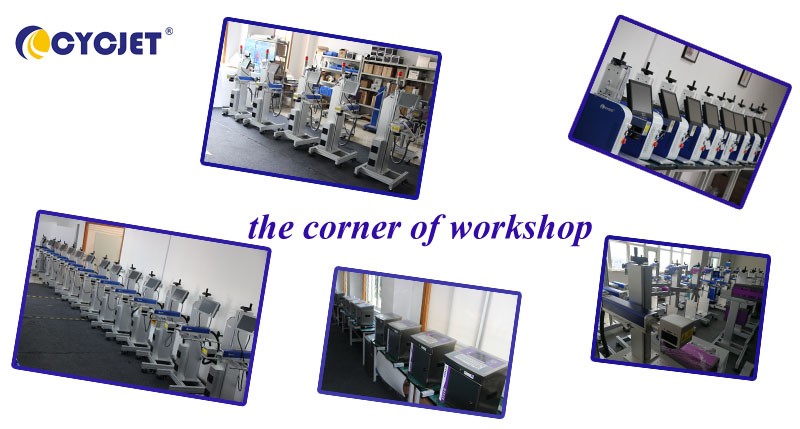 CYCJET is the brand name of Yuchang Industrial Company Limited. As a manufacturer, CYCJET have more than 19 years of experience for R& D different types of handheld inkjet printing solution, Laser printing solution, and portable marking solution, High Resolution Printing solution in Shanghai China.
Contact Person: David Guo
Telephone: +86-21-59970419 ext 8008
MOB:+86-139 1763 1707
Email: sales@cycjet.com
Web: https://cycjet.com/
Reference Video: https://youtube.com/shorts/AOdHRGzrthU
Facebook: https://www.facebook.com/100064098422560/videos/183064421413752
Tiktok: https://www.tiktok.com/t/ZT8dvdNcs/
Linkedin: https://www.linkedin.com/feed/update/urn:li:activity:7084358161251373056
Alibaba:
https://www.alibaba.com/product-detail/CYCJET-M20-Portable-Handheld-Laser-Marking_1600537293721.html?spm=a2700.shop_plser.41413.3.1b5b379fp1cCHO
Made-in-China:
https://cycjetlaser.en.made-in-china.com/product/YjfJpzcrquVk/China-Cycjet-M20-Industrial-Handheld-Laser-Marking-Machine-for-Car-Tire.html
Keywords :
Handheld laser marking machine