Application Of CYCJET Laser Coding In Food Packaging Bags
2020-11-06source:access:1330
Food packaging bags are an important component of commodities. In addition to the functions of keeping fresh food and storing and protecting food, you can also use information on the packaging bag to obtain information such as the source of food, food ingredients, food shelf life, and storage conditions. However, due to factors such as commodity transportation and human contact, the ink mark is often prone to "easy to wipe and easy to fall off". At the same time, there are also criminals who will erase the date of production of the expired product, and then spray it with a new production date to continue to market on sale. This will have a huge impact on people's health, and also seriously undermines market principles. So how to effectively mark food packaging information? CYCJET Laser Coding can effectively address this problem.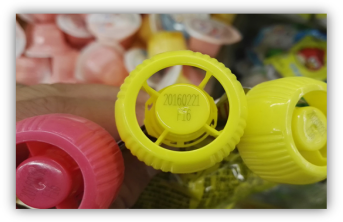 Laser Coding is an approach that uses high-energy-density laser to locally irradiate the workpiece, oxidize the surface material or change the color of the chemical reaction, leaving a permanent mark. It has high accuracy, high speed. The marking is clear, environmentally friendly and pollution-free. Entire marking information is engraved on the product packaging, so it is difficult to tamper and counterfeit. At the same time, the information marked by the laser marking machine on the packaging bag, such as the date of production and the place of origin of the food, is clear, eye-catching, and permanent. The removal will destroy the packaging; and it is environmentally friendly, free of consumables, and effective Suppressing criminals and adding protection to public food safety issues.

CYCJET Laser Marking Machine can not only mark the production date, food source and other information, but also mark, logo, text, two-dimensional code, barcode and other information. The laser marking machine is under a wide range of applications. It can also mark glass bottles, ceramics, aluminum plates, cartons, plastic and other materials according to different laser wavelengths. In addition, you can also contact Yuchang Industrial Co.,Ltd to make customized development equipment to customize development according to project requirements to meet the processing requirements of different products.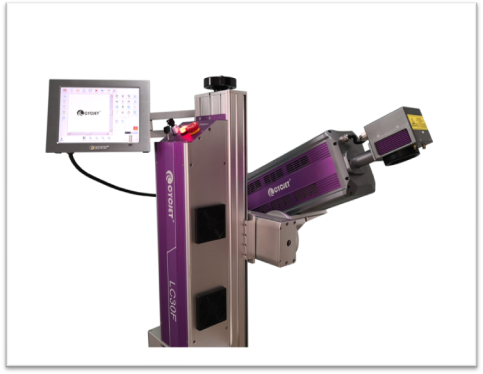 Laser marking is matched with the on-line operation of the production line, which greatly improves the production efficiency and complies with the requirements of industrial production. The advent of laser marking machines has set up for the shortcomings of traditional processing and helped the transformation and development of the packaging industry.
CYCJET is the a brand name of Shanghai Yuchang Industrial Company Limited. As a manufacturer, CYCJET have more than 15 years experience for wholesaler and retailer of different types of handheld inkjet printing solution, Fly Laser printing solution, Industrial inkjet printing solution in Shanghai China.
Keywords:
Reference Video Link:
Contact: David Guo
Tel:+86-21-59970419 ext 8008
Cell:+ 86 - 139 1763 1707(whatsapp)
email:sales@cycjet.com
web:http://www.cycjet.com/