Advantages and Disadvantages of Handheld Inkjet Printers
2023-06-21source:access:250
After years of technological development and breakthroughs, handle inkjet printers are now not limited to printing cartons and other materials that are easier to penetrate and absorb, at the same time, online and hand-held coding can be performed on steel plates and metals, which reduces costs, improves the application range, and provides customers with more choices.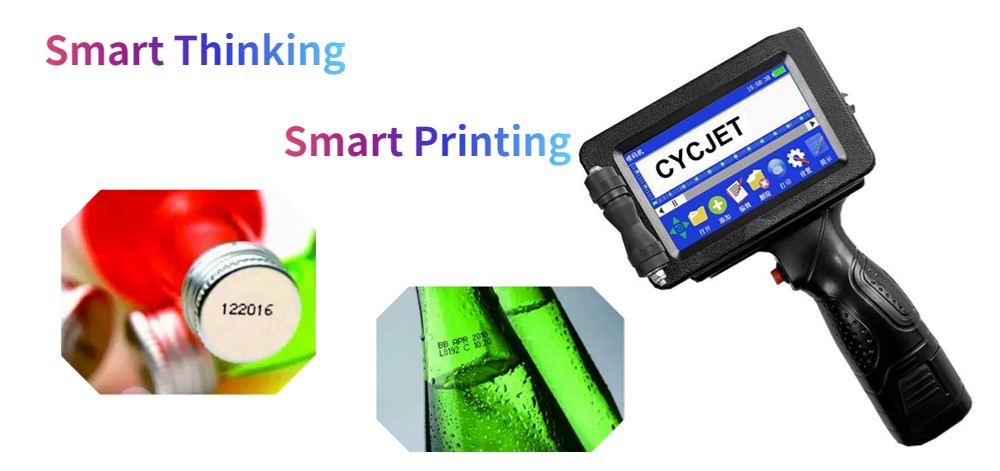 Advantage 1: Hand jet printers can choose a variety of inks.
Smart printers do not require solvents like small character inkjet printers, only ink cartridges are required. There are many types of ink in ink cartridges, generally including slow-drying type and quick-drying type. They are suitable for different products, slow-drying inks are mainly used in paper products or plastic products with good permeability; quick-drying inks are mainly used in metal products.
Different inks also have different requirements for the use of the machine. The slow-drying ink is more stable and reliable. It does not need to clean the nozzle, and the nozzle will not be blocked if it is left for a long time, which is more convenient for users.
Quick-drying ink requires regular maintenance and maintenance. Simple ink channel cleaning can also ensure long-term stable and normal use. The amount of operation is not large, which is generally acceptable to customers.
Advantage 2: The handjet printer has become more flexible, and can be turned into an online machine for inkjet in a few simple steps.
The principle of the handheld machine is the same as that of the high-resolution inkjet printer. The nozzle technology is used through the thin film solenoid valve. The character height can be printed from 1mm to 18mm. The number of printing lines, two lines and multiple lines are optional, printing fonts, dot matrix and solid, built-in four fonts. Graphics printing, various trademark patterns can be sprayed, graphics transmission is not limited by aspect ratio and length, printing unit, single nozzle, nozzle can be installed, different colors can be printed, printing direction, nozzle can be rotated 180° .
Disadvantage 1: The ink drying speed is slower than that of small character machines.
Everyone knows that the handheld does not need solvents, and only needs to consume ink when it works. Even if the ink is fast-drying ink, the drying time is more than 1 second. Its working principle makes the scope of application smaller. In terms of price, handheld opportunities are cheaper.
Disadvantage 2: The coding speed is slower than that of small character machines.
Handheld devices are not suitable for high-speed production lines, such as beverage filling lines and cable production lines. Its reaction speed and drying speed are limited, so it cannot be used arbitrarily, which is also one of its shortcomings.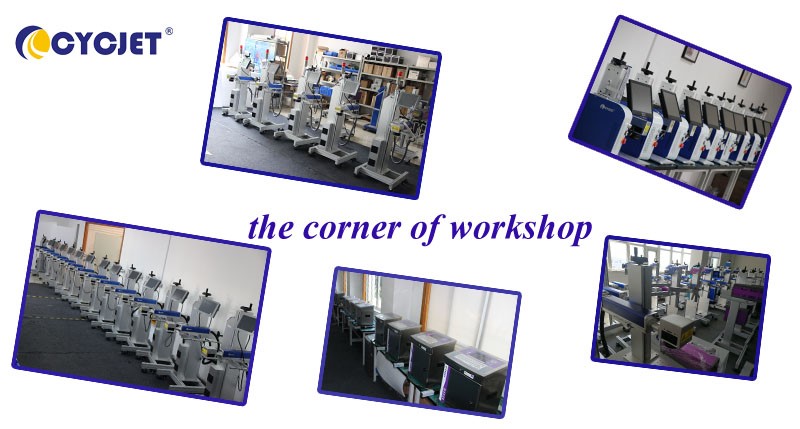 CYCJET is the brand name of Yuchang Industrial Company Limited. As a manufacturer, CYCJET have more than 19 years of experience for R& D different types of handheld inkjet printing solution, Laser printing solution, and portable marking solution, High Resolution Printing solution in Shanghai China.
Contact Person: David Guo
Telephone: +86-21-59970419 ext 8008
MOB:+86-139 1763 1707
Email: sales@cycjet.com
Web: https://cycjet.com/
Reference Video: https://youtu.be/VdTgFtBJ6og
Facebook: https://www.facebook.com/100064098422560/videos/946062073301470
Tiktok: https://www.tiktok.com/t/ZTRv8AcVV/
Linkedin: https://www.linkedin.com/feed/update/urn:li:activity:7075288303620534272
Alibaba:
https://www.alibaba.com/product-detail/Smart-Hand-Held-Printer-Inkjet-Hand_1600751670044.html?spm=a2700.shop_plser.41413.5.1b5b379f1Z1neV
Made-in-China:
https://cycjetlaser.en.made-in-china.com/product/RXtnDvEyvuYg/China-Cycjet-Smart-I-12-7mm-Logo-Printing-Machine-for-Box.html
Keywords :