Advantages Of CYCJET Laser Marking Machine In Cosmetics Industry
2021-12-17source:access:1484
With the improvement of modern people's living standards, cosmetics are especially favored by female friends, and they are also worried about buying fake cosmetics. In order to improve quality and brand influence, cosmetics companies are paying more and more attention to cosmetics packaging design and product security. Laser marking machine has become the marking equipment of many cosmetics manufacturers.
Because laser printer is different from traditional marking methods, laser marking is a marking method that uses a high-energy-density laser to locally irradiate the workpiece, vaporize the surface material or change the color of the chemical reaction, leaving a permanent mark. Laser marking has anti-counterfeiting function. Therefore, it has unparalleled advantages of traditional processing methods. Laser processing can print a variety of text, symbols and patterns, production date, etc. The character size can be from millimeters to micrometers. For the current cosmetics industry, laser marking is the choice. Recording by machine is definitely not a good choice.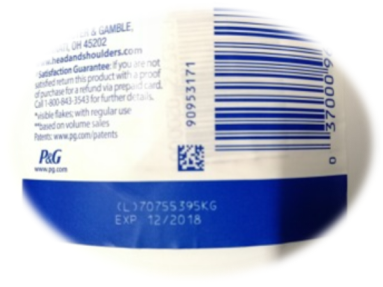 CYCJET laser coding machine belongs to non-contact processing, so it will not produce mechanical squeeze or mechanical stress on the surface of cosmetics, nor will it cause damage to the surface of cosmetics. At the same time, laser processing does not need to add other materials during the marking process like traditional marking methods, so it will not cause damage to the environment and products without pollutants. Beautiful and clear, unchangeable marking makes consumers more at ease.
CYCJET is the brand name of Yuchang Industrial Company Limited. As a manufacturer, CYCJET have more than 15 years of experience for R& D different types of handheld inkjet printing solution, Laser printing solution, and portable marking solution, High Resolution Printing solution in Shanghai China.
Keywords:
laser printer
Reference Video Link:
Contact: David Guo
Tel:+86-21-59970419 ext 8008
Cell:+ 86 - 139 1763 1707
email:sales@cycjet.com
web:http://www.cycjet.com/