Advantages Of CYCJET Fiber Laser Marking Machine
2021-12-10source:access:381
1. CYCJET fiber laser marking is of good quality and strong abrasion resistance. The surface of the metal nameplate is clearly and beautifully marked, and the various logo, patterns, two-dimensional codes, text can be marked and the pattern is directly engraved on the metal nameplate, which has more wear resistance;
2. High processing accuracy. The spot size emitted by the fiber laser is about 20um, which is of little help when dealing with complex graphics and precision processing;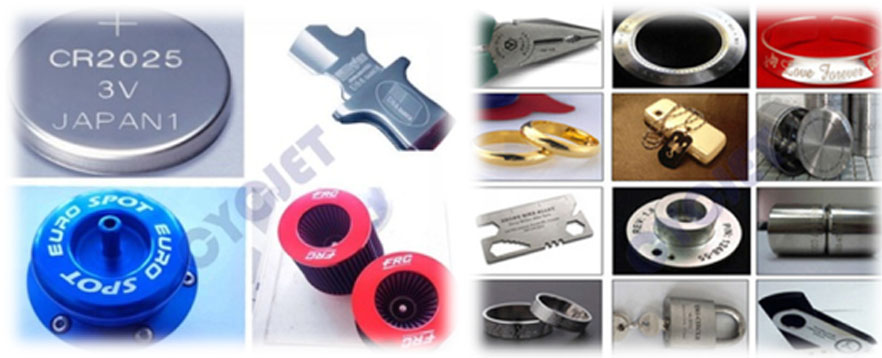 3. High efficiency and simple operation. Users only need to set the parameters on the computer to directly mark, and the surface of the metal nameplate can be completed in just a few seconds to ten seconds.

4. CYCJET laser marking wide range of use, safety and environmental protection. Various metal materials can be marked;
5. Stable performance and long service life of equipment. Fiber laser marking machine adopts fiber laser, which can achieve 100,000 hours maintenance-free and is currently under a very long service life.

CYCJET is the brand name of Yuchang Industrial Company Limited. As a manufacturer, CYCJET have more than 15 years of experience for R& D different types of handheld inkjet printing solution, Laser printing solution, and portable marking solution, High Resolution Printing solution in Shanghai China.
Keywords:
Reference Video Link:
Contact: David Guo
Tel:+86-21-59970419 ext 8008
Cell:+ 86 - 139 1763 1707
email:sales@cycjet.com
web:http://www.cycjet.com/