How to Print Plastic PVC Pipe/cable with Low Running cost
2021-08-15source:access:1982
The CYCJET Fly Laser Marking machine can used in water pipeline PE/PPR/PVC, aluminum plastic pope, rubber, hose industry.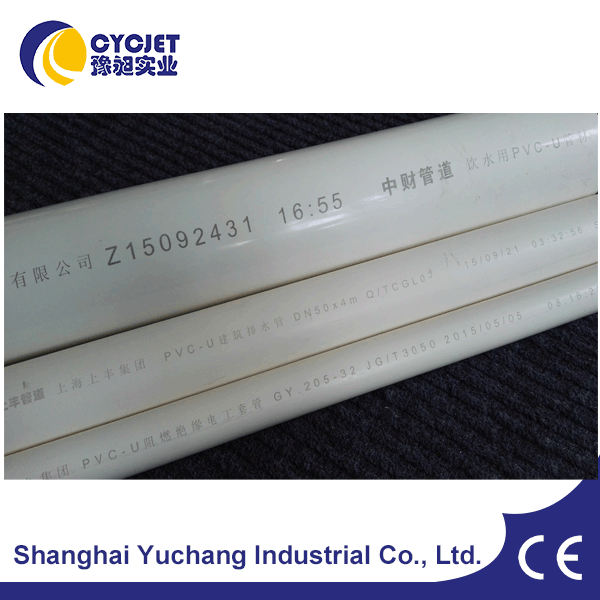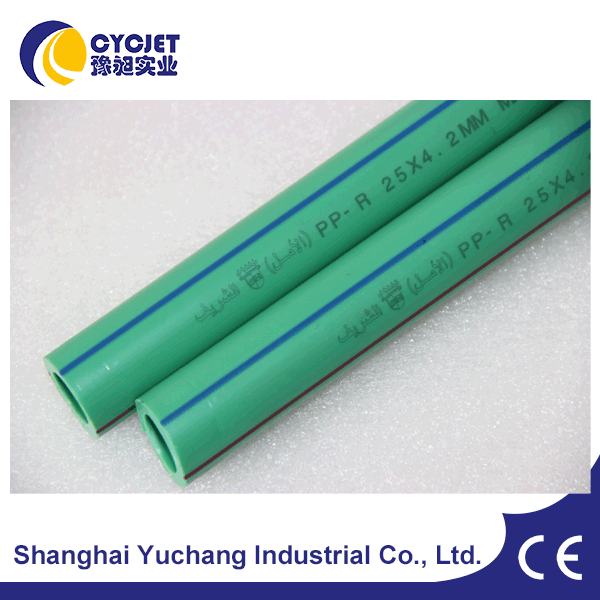 Benefit:
1. It is difficult to differ from the surface as there are many kinds of pipe factory, the laser marking can resolve well this problem by marking permanently products name, size on the surface. And it is never fading.
2.Laws and regulations require manufacturers must indicate the place of origin, specification, manufacturers and other product information on the packaging or outside the box, use, CYCJET fly laser marking machine technology to meet these requirements well, protection of customer marketing and product exports, etc. aspects of business practices.
3. Reduce running costs, reduce production downtime, reduce staff work intensity.
4.In the pipe industry, laser printing technology has increasingly become one of the most effective means of security. Also customers can be managed through print different number and graphics, to prevent cross-selling.
5.Printing barcodes on products packaging, can be accelerate the classification and distribution of products , so that the production line and warehouse management between the more reasonable and scientific, but also enhance effective monitoring and management of ware material inventory.
6.For users, clear and accurate identification is a standard method of brand recognition, but also the confidence to sign long term safety use. Using laser marking technology can improve the management of market image and unified brand identity , and establish a good image and products identification beautify appearance.
CYCJET is the brand name of Yuchang Industrial Company Limited, a Shanghai based manufacturer, wholesaler and retailer of different types of portable and industry-grade printers.
Contact Person: David Guo
Telephone: +86-21-59970419 ext 8008
Email: sales@cycjet.com
Website: http://www.cycjet.com/